We saw a blurb in the paper about a dock diving event in Waynesville, not too far from us. So off we went. After a detour due to a missed turn, we arrived at the facility. I think we were the only spectators that didn't have a dog participating. We missed the agility trials.
We'd never seen dock diving in person, only on TV. So this was fun!
The first dog we saw was Angus, a little black cock-a-poo. The motto "Where dogs fly" was very appropriate for all these dogs!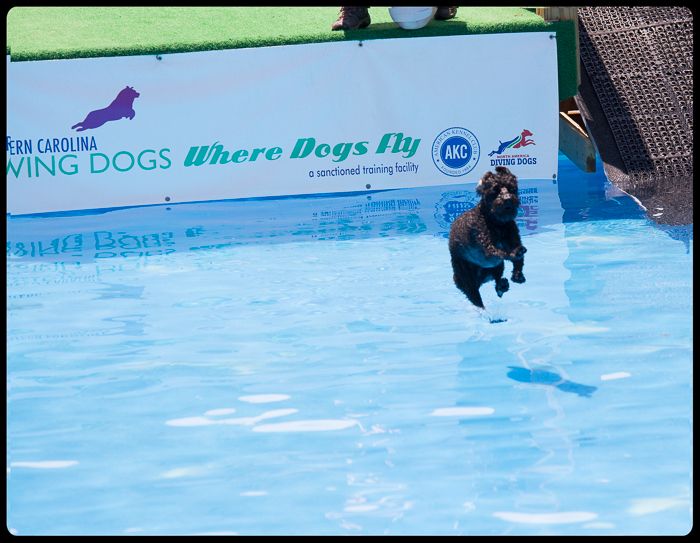 Next up was a gorgeous golden retriever, a natural for this event.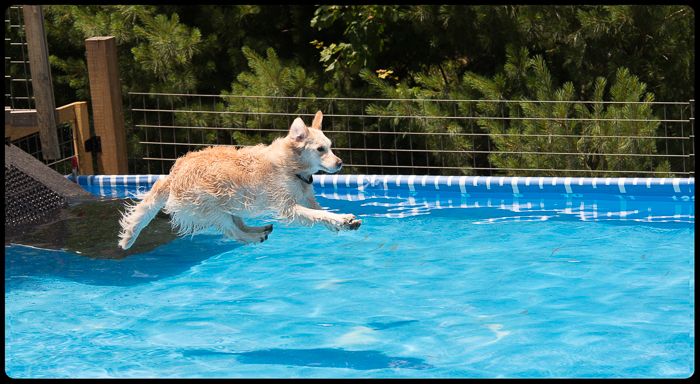 One foot touches down...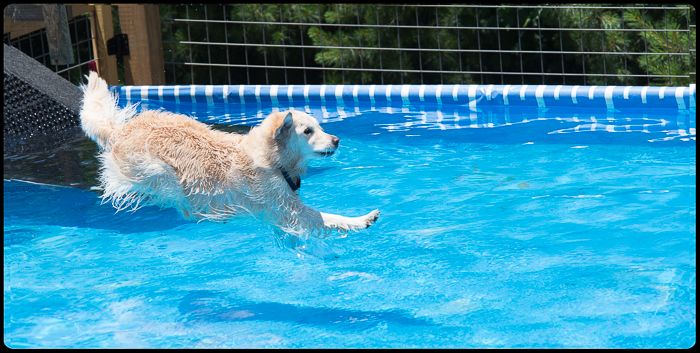 And he's in!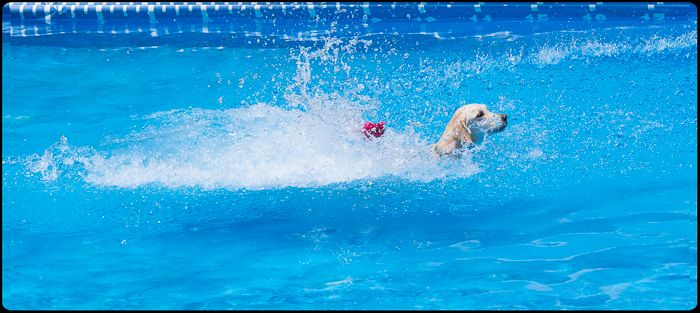 (only overshooting by a little) (overshooting happens a lot).
Then we had an impressive border collie, who launched herself off the dock.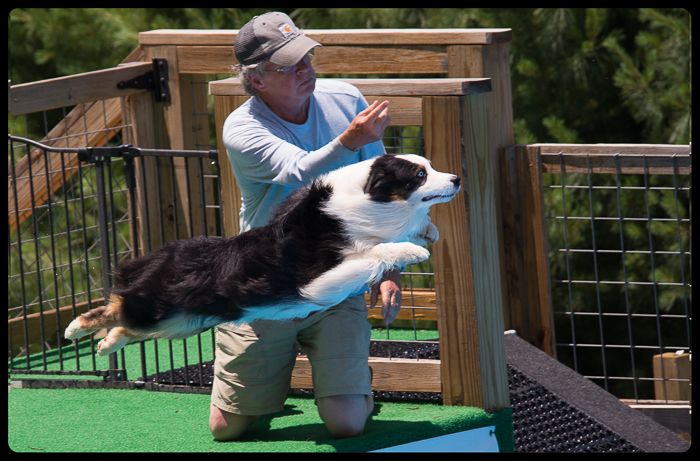 Each dog got to have a few practice jumps and then two jumps that were judged for distance. The border collie did very well. The focus and concentration on their faces was really something to see.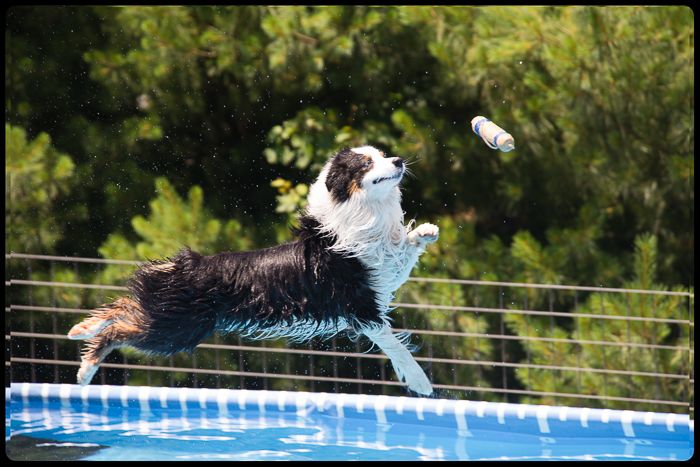 ---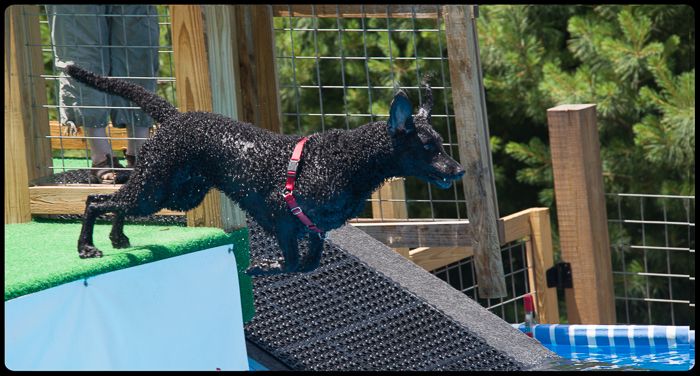 ---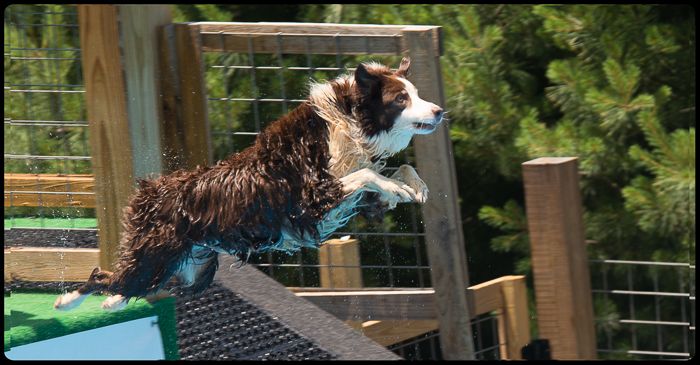 Then came Avery. Avery would run full-out to the edge of the dock and then come to a stop and have to be urged to jump in, which made her jumps, particularly this one, lack a certain finesse (and distance).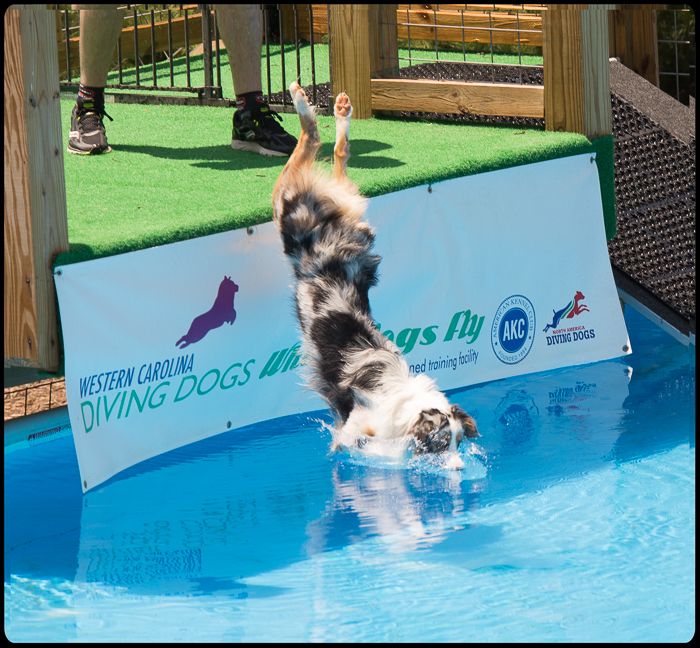 However! She rallied and did go sailing off for her second jump.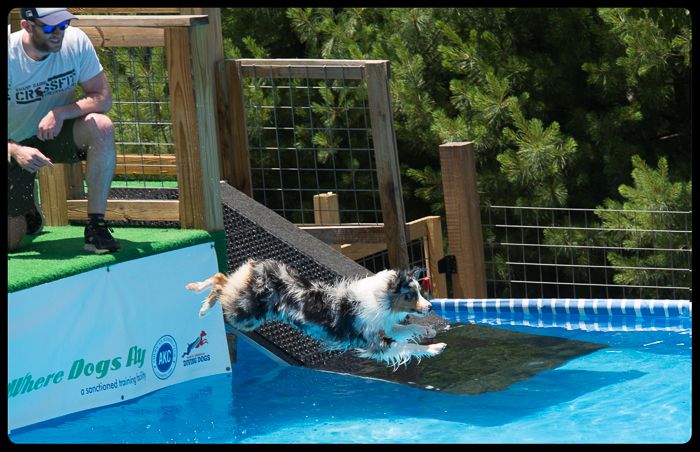 And she nails the landing!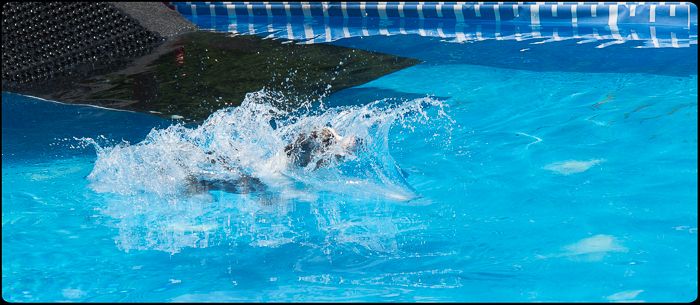 This little dog was not at all afraid of hurling itself into the water.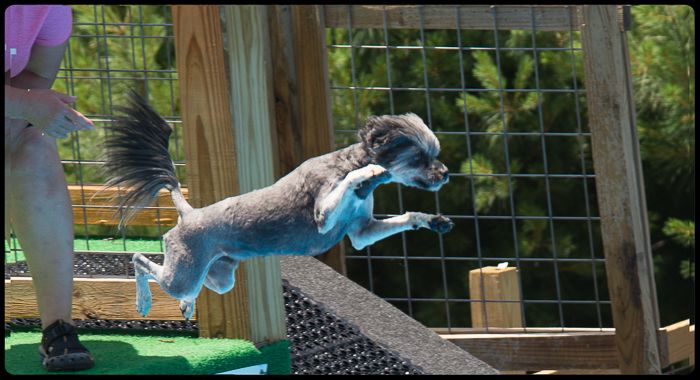 This was the last dog that we saw. For this jump, a young boy tossed the first ball out, a yellow one. The dog, like most of the others, started at the back of the dock and ran full speed to the pool and launched himself. The ball was not launched quite as far and fast....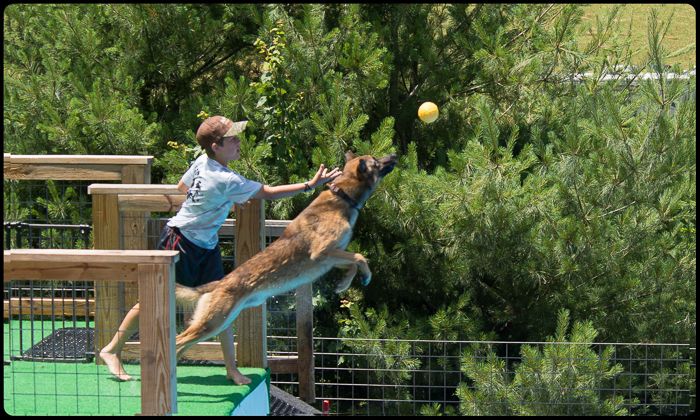 The ball was directly above the dog briefly--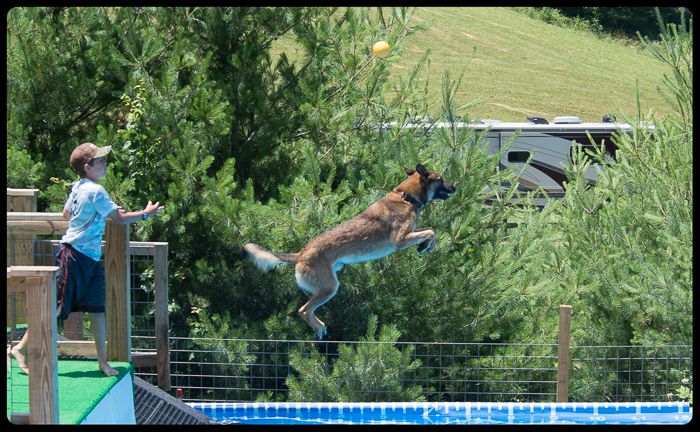 And then the dog was pretty far ahead of the ball and probably starting to wonder where it was...
Ok, he's SURE he saw the boy throw a ball....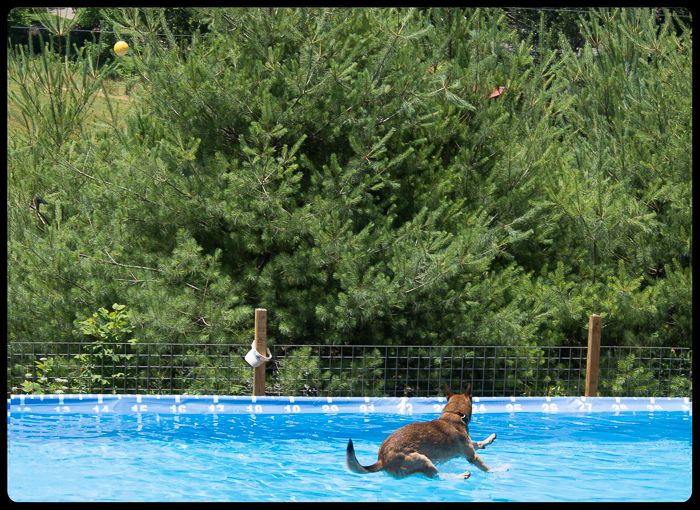 The event had its official finish, but the dogs were invited to take a few more jumps, so this one got more chances at the yellow ball, with an adult throwing it, and it did very well. Amazing height and distance.
---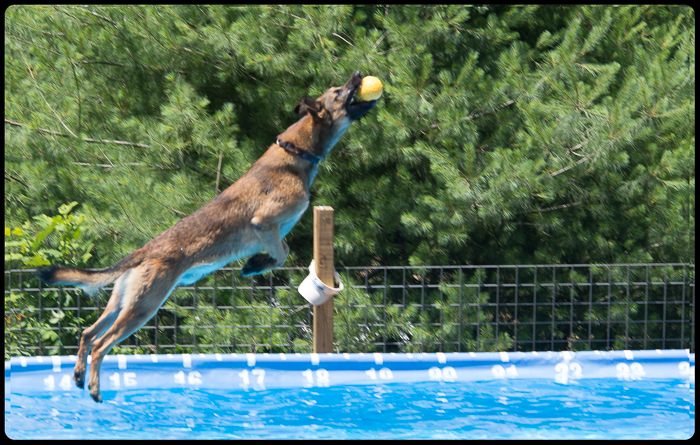 ---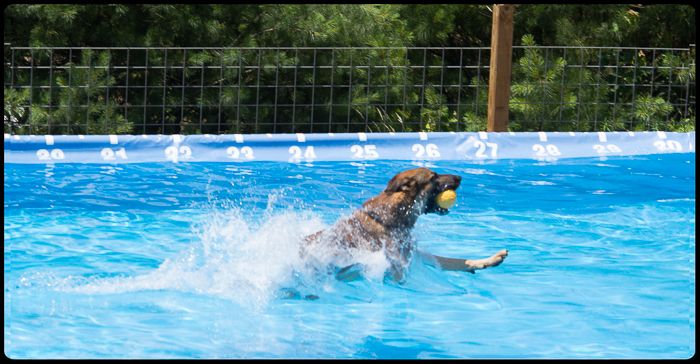 I got one final one where once again the dog was simply too fast for the ball. Indeed, "where dogs fly."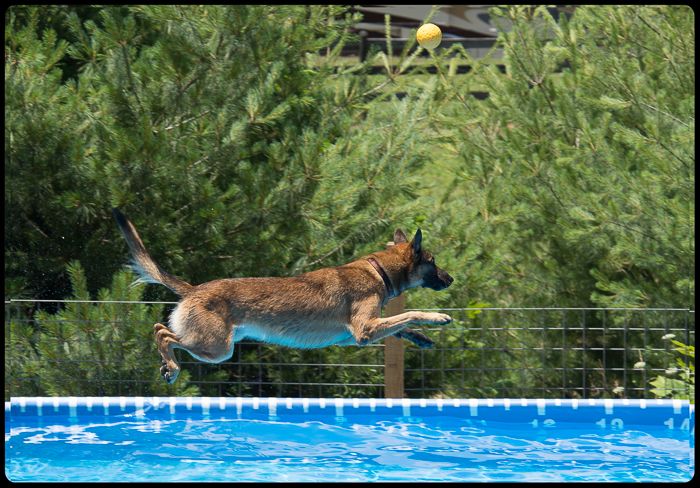 It was a fun afternoon!