I recently sent the link to this blog to someone and then came here to check on when I had last posted. Holy cow, I had no idea it had been this long!
So I am here to continue where a recent post left off, which was saying there would be snow pictures soon. There are!!!
We had 2 days of snow relatively close together. It was wonderful! We had a great time going outside with the dogs--two of which are from Florida so this was certainly a new thing!
This was the view across our front yard after the snow: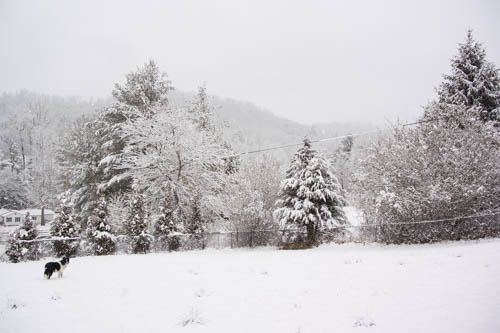 Our dog Milo just loved it! He baits our border collie Annie to get her to chase him, and it worked very well in the snow!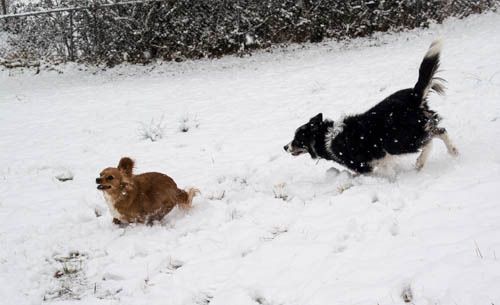 This was definitely Milo's favorite day. Here he is still running in the snow:
Well, with that much snow, and warming weather making for good packing, we had to make some snow people in the yard.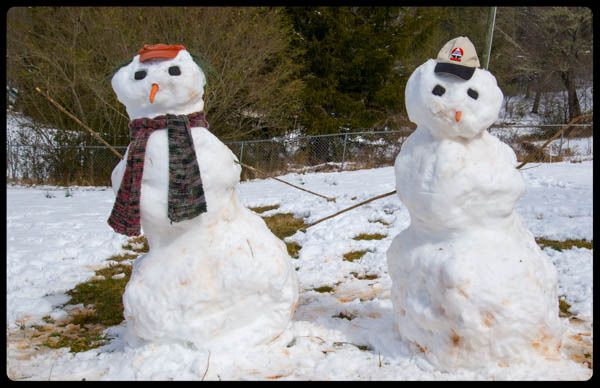 As you can see, the one on the left, the one made by me, is leaning just a tad. As it got warmer, we watched as a bird landed on it and it toppled over. I went out to see if it could be reconstructed, and about that time, the other one fell over. Ah well, easy come, easy go. Art is fleeting.
And here we are in spring, a glorious season here in North Carolina. Nothing to share just yet in terms of photos, but I have a trip coming up that might bring some photos. Stand by.