Our new thing since retiring and moving to Franklin, NC is to go to all kinds of events. We never did this in Florida--not only was DH working long hours so we had very little spare time, but also every event was an hour away in Tallahassee. Two hours is a lot of drive time. But now we have lots of free time, and there are lots of things going on right down the road! So we go to lots of festivals (and presentations at the library, and to a sports bar when one of the guys who is building our deck is in a band that is playing there, and so on....). The most recent was a BBQ festival and car show. Lots of contenders for the BBQ contest--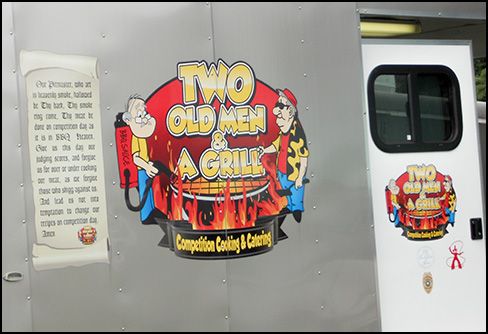 ---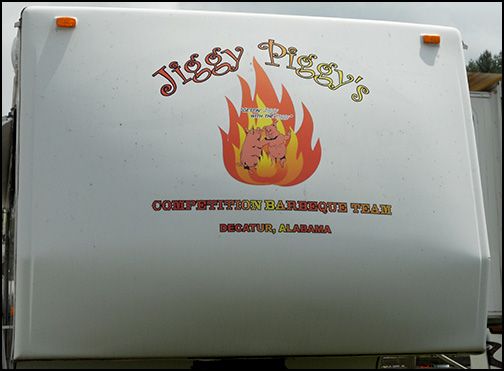 ---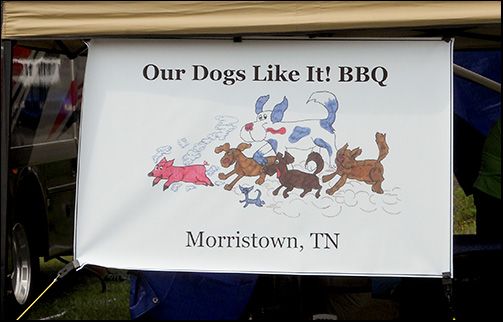 ---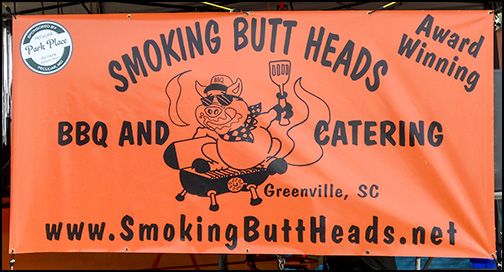 ---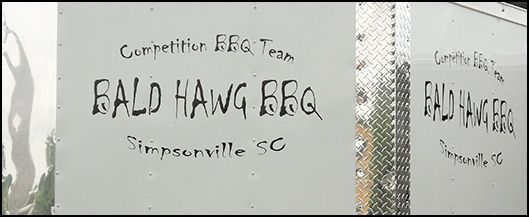 And many, many more.
Then we wandered over to the car show area. I am only very minimally interested in old and/or restored vehicles. So I was just meandering among them. We spent some time talking to a really young guy who had a great story about one of the cars he had on display (I regret not getting his photo). And then I saw The 1960 Chevrolet Bel Air. OMG.
The owner never showed up while I was looking at it (though my picture-taking brought a lot of people over to see what was so great about it--it was in a corner being mostly ignored)--I would really have loved to hear the story of this one. The sign in front said that it was a 1960 model with no restoration, original mileage (67k miles). Let me repeat--I am not a car fan. But this one stole my heart.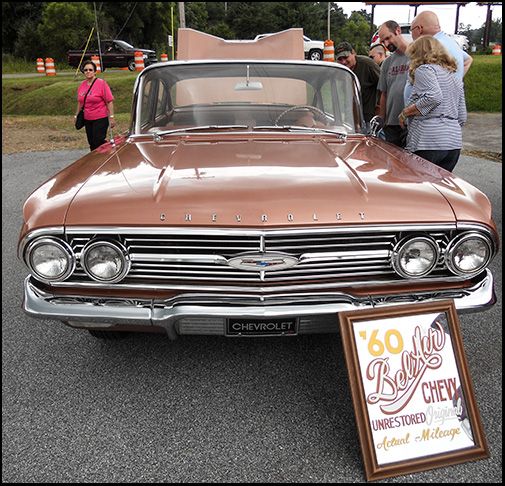 Look at this front seat!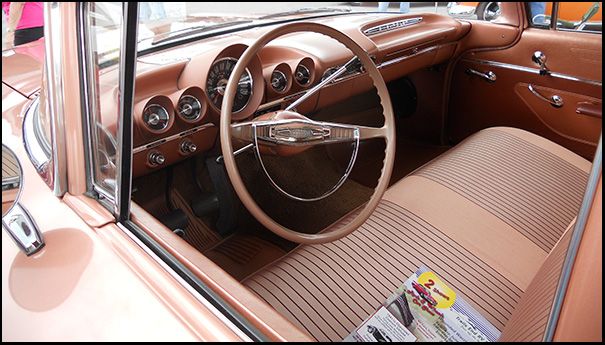 Pristine!!! Look at this back seat!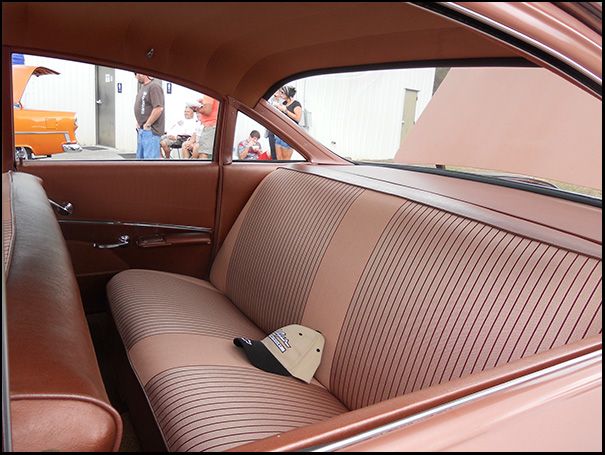 How can it look this good??? Check out the size of this trunk!! (With nothing in it but a tire and a cap, you might have to take my word for it that it was huge.)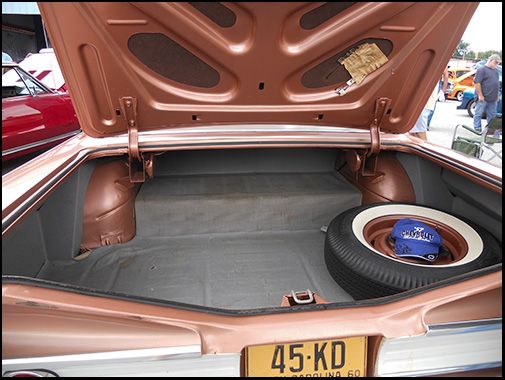 A side view--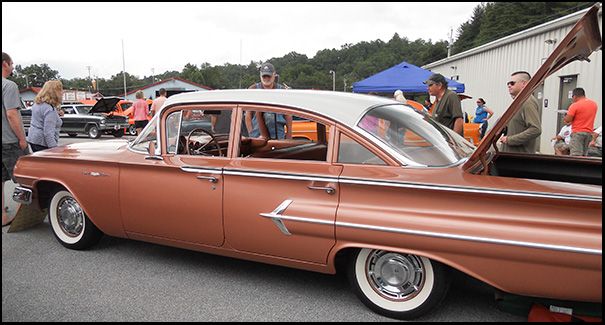 And one last photo of the wheel and dials--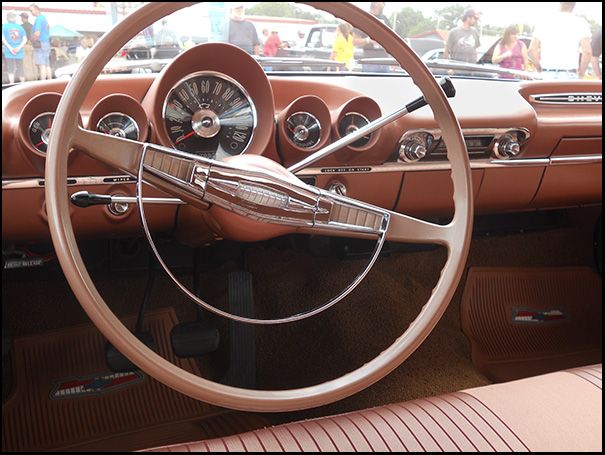 It's baffling to me how this car could have come all the way from 1960 looking like this! (Wait, time travel?) It looked brand new, except for sections of the trunk. What's the story???
If you are ever at a car show in the vicinity of the southeast and you look across the lot and see a car in this delicious color, you have to go check it out in case it is this one. You won't believe your eyes.