A friend of mine has just gotten started with digital art, and her interest in it has sparked my previous interest in manipulating photos back to life. We take different approaches, she is far more artistic than I am (and talented), while I like to, well, just goof around.
I recently got some photos while on a camping trip, and used them here. Well, ok, the diving people had to be imported into my project....
This water faucet was at the edge of the woods, just begging for some attention...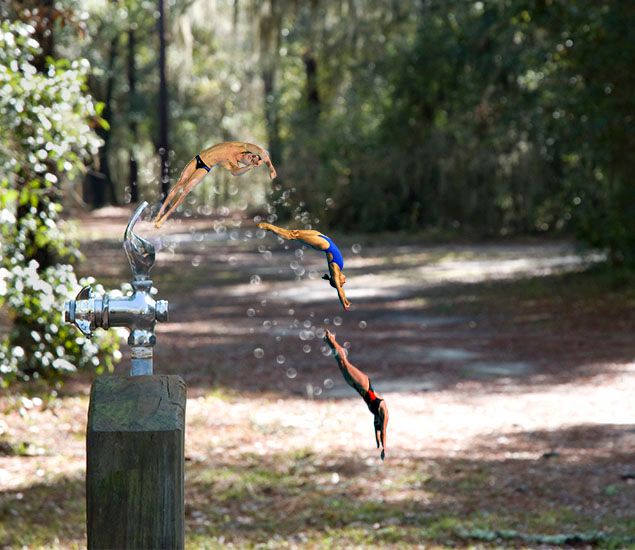 Meanwhile, here's a creepy looking door at the edge of the woods...