I got the urge to fool around on the computer this afternoon, playing with some photos. I'm fascinated by how you can take a sharp, focused photo and turn it into an image that looks like a painting.
So I took a few photos I took of dogs at agility trials awhile ago and tinkered with them. Dogs seem to be particularly well suited for this sort of thing (could be just my opinion, fond as I am of All Things Dog).
I started with a Sheltie.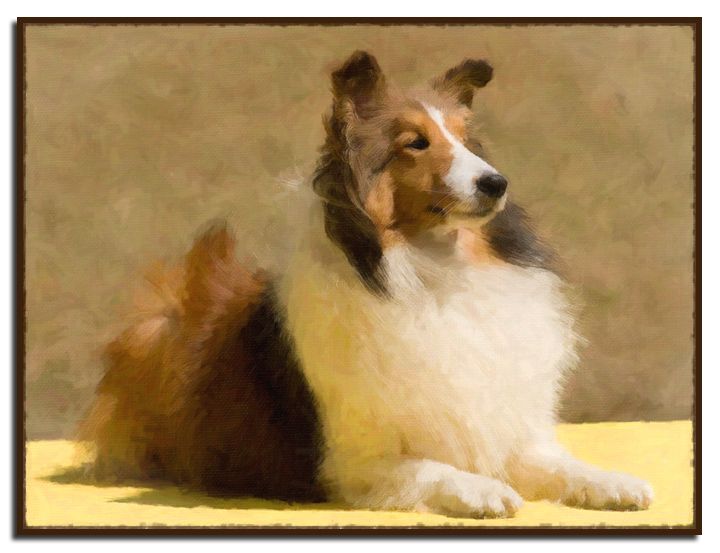 And then on to this one, which I think is an Australian Shepherd.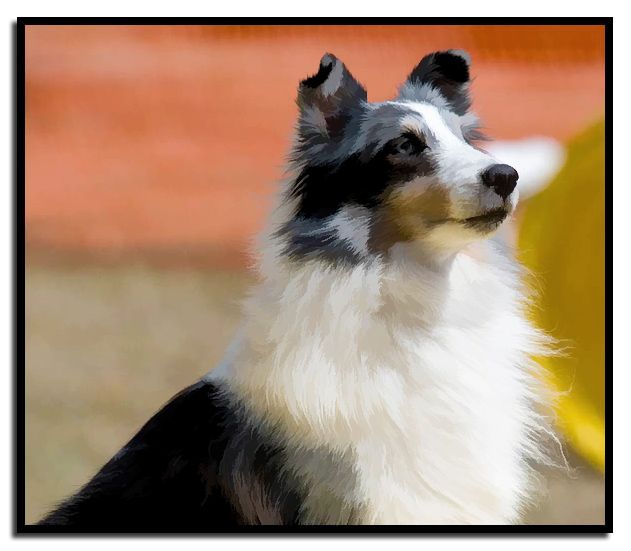 How gorgeous is that face? And then I went to a Cocker Spaniel that was clearing one of the hurdles and seemed to be having a lot of fun!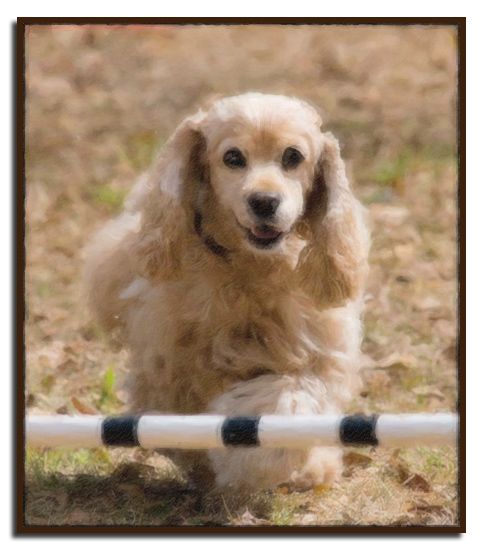 And then I thought hey, maybe I should include one of my own dogs? This is Milo. I liked the way this came out so much that I decided to get a 5x7 print of it for my camper!