It's that time of year to drive around the mountains and ooh and ahh at the fall color, so off we went to see how things looked at Cliffside. It's not a long drive, and it's a pretty area.
We took our usual hike around the lake, which was a beautiful blue color on this clear fall day.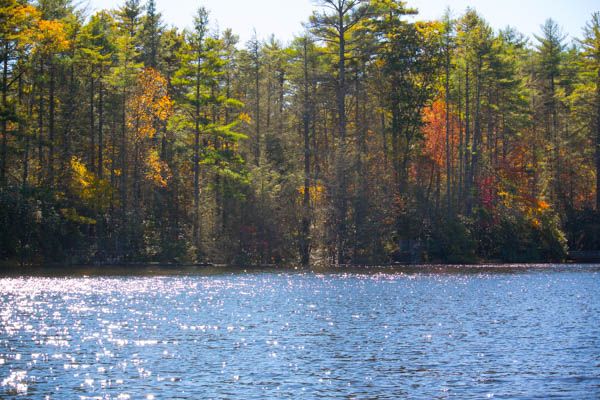 We stopped to sit at the picnic area for a while. I wandered down to the shoreline to get some photos.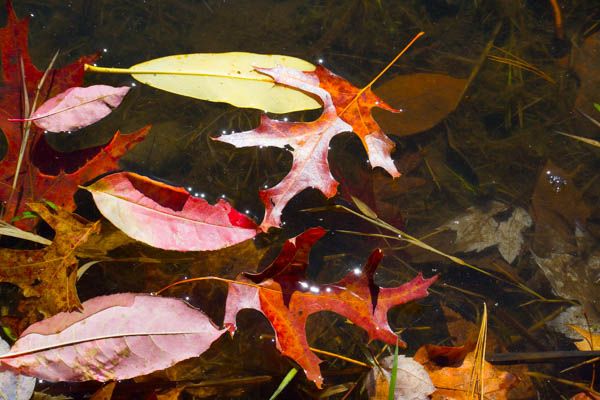 ---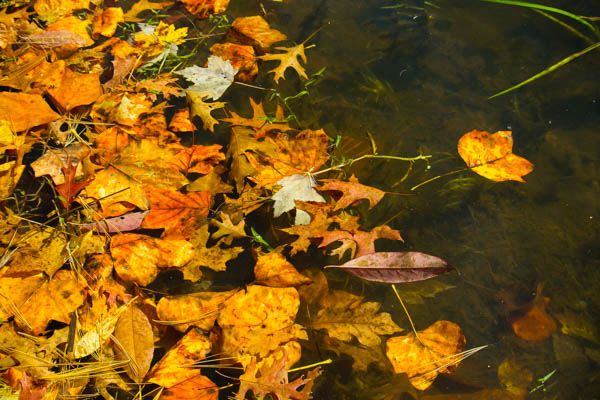 ---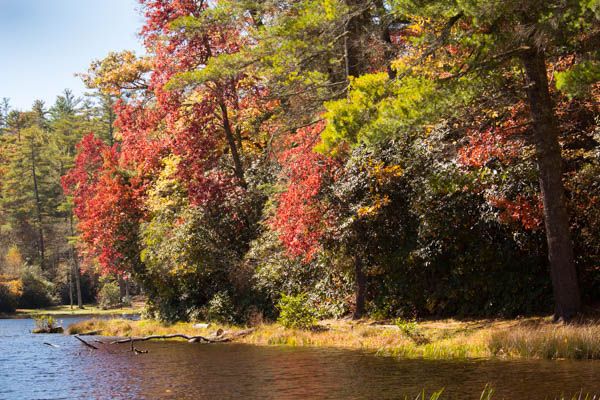 This was a weekday, but given the season, the road was pretty crowded, and most of the turnouts were filled with parked cars. This is the road leaving Cliffside.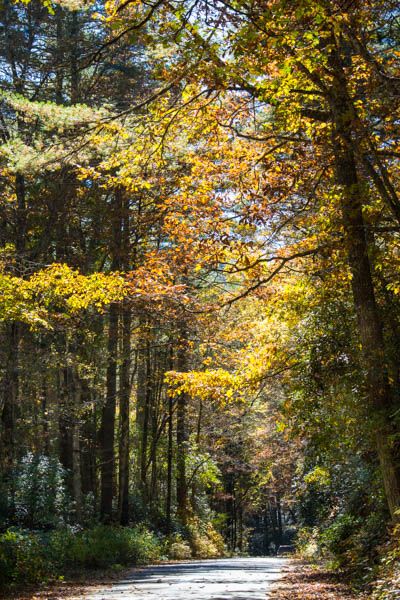 I did find a spot to stop on the way home to get a photo of the Cullasaja River from the road.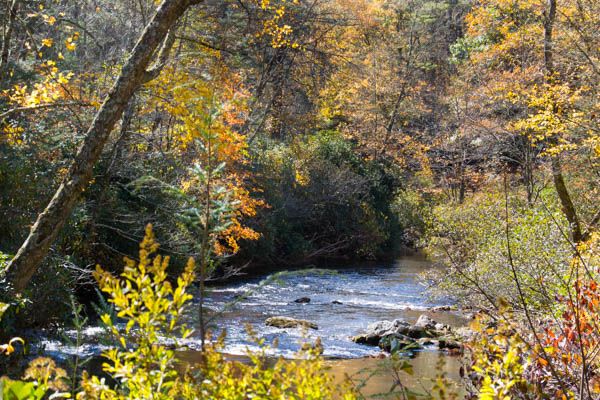 It won't be long before snow photos appear here! Our weather is still wonderfully pleasant with only occasional need to run the heat (mostly at night, when it does get a bit chilly).