It's been a while since I visited Callaway Gardens in Pine Mountain. It's a really nice place with not just areas of gardens and a butterfly conservatory (oddly bereft of butterflies when I was there) but hiking and biking trails as well as gift shops and restaurants on the property. So! Let's look at some flowers!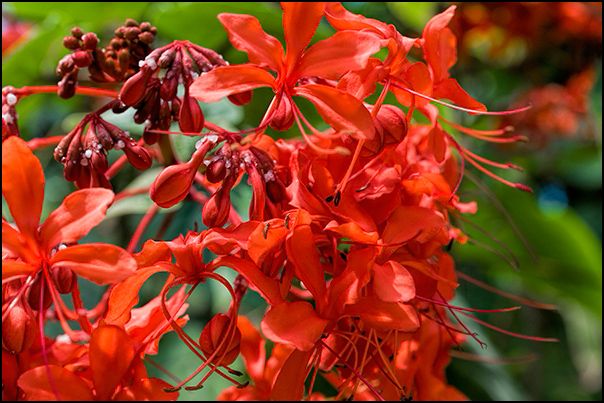 ---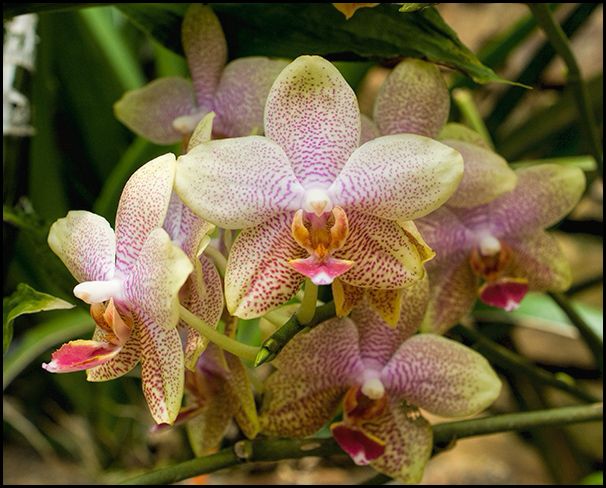 ---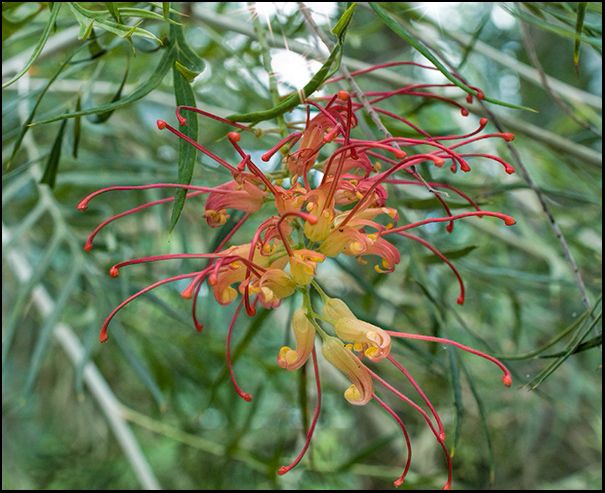 There is a nice little waterfall area in the Horticulture Center. This little guy was in the area at the top, stretching up for the little bit of sunshine that there was: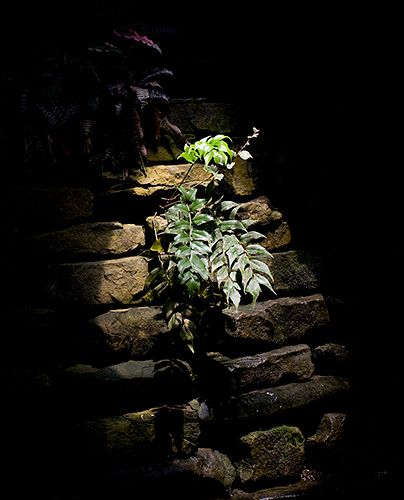 Meanwhile, here's the view of the bottom of the waterfall:
Since there are a lot of areas to walk, they have kindly put benches along the paths.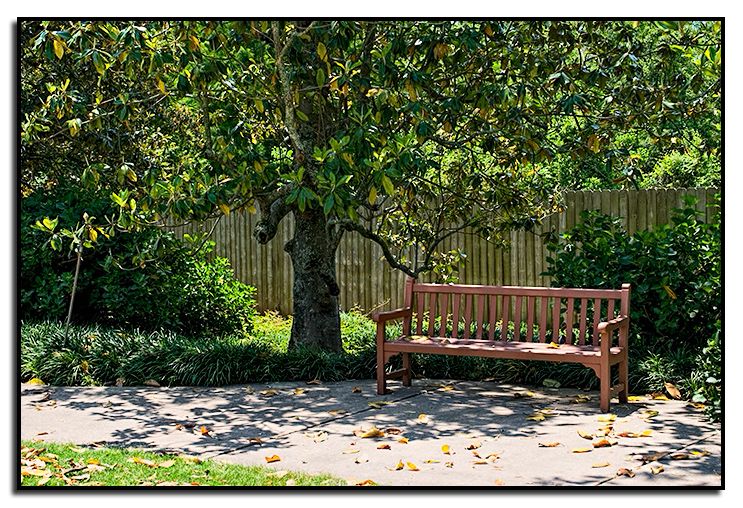 More flowers: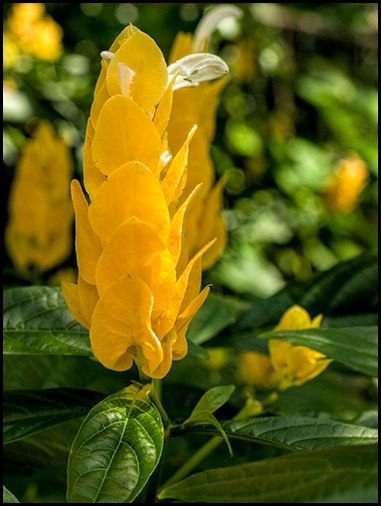 ---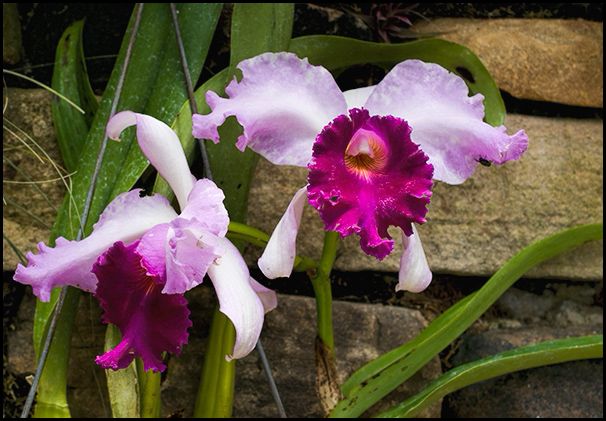 ---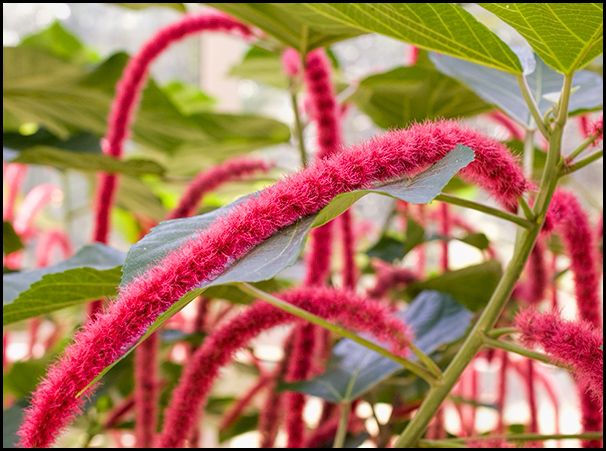 ---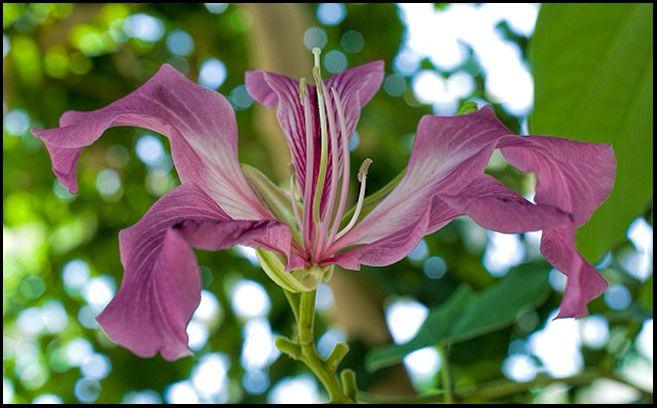 Some of the benches near the Horticulture Center are suspended by chains, in case you want to swing...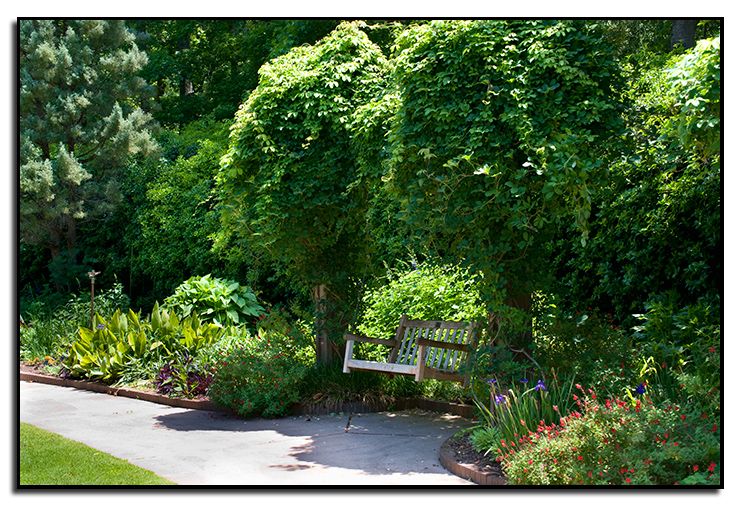 The walls in the Horticulture Center are rock, with many plants growing among them.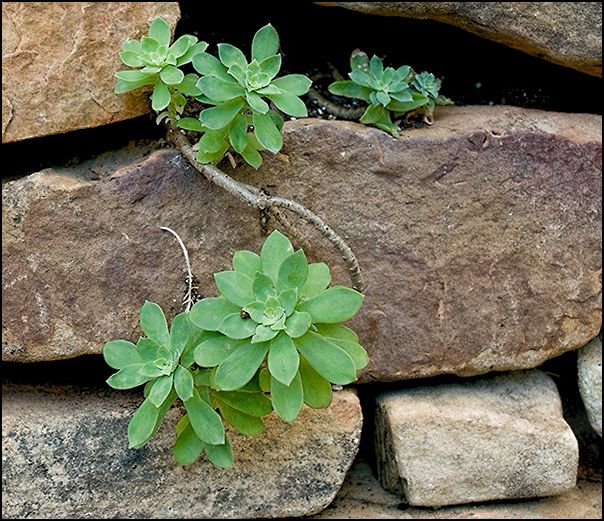 And a few more flowers: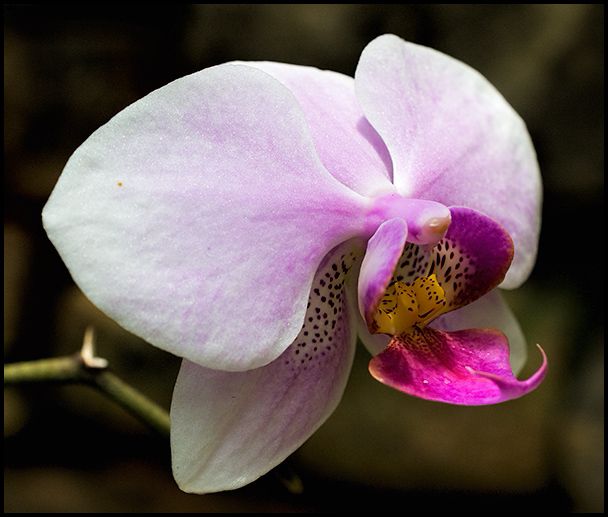 ---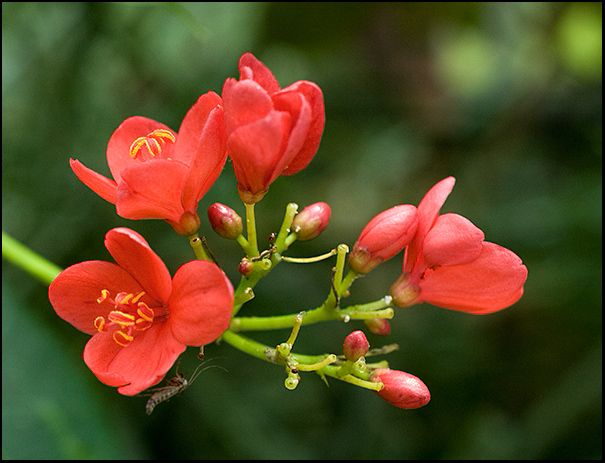 I definitely recommend that you make a trip to Callaway Gardens if you are going to be in the area!