As I think I mentioned in the last post, this is my new thing to explore. There are so many different ways to be creative with digital painting, and I have barely brushed (haha) the surface of it. Later today I will watch the DVD that came with an instruction book and hopefully learn a lot more.
But in the meantime, I have been playing with it. I decided to apply some painting effects to a photo I took of a friend kayaking in a lake in the mountains. It seemed that a very simple treatment worked well on this. I actually think I like the way this looks better than the original photograph.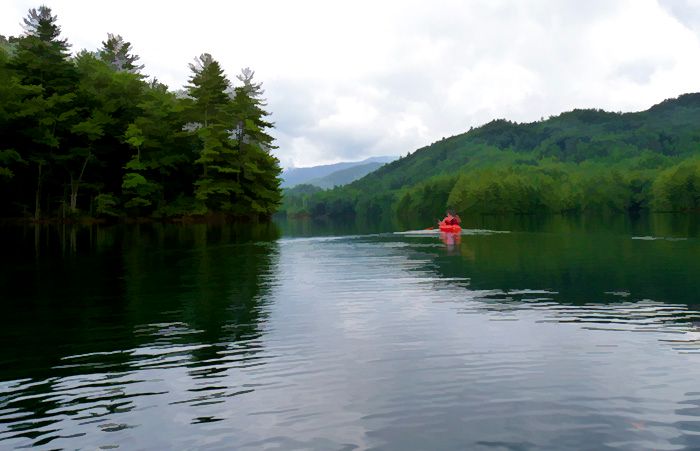 I'll be back here later when I have more painting attempts to show. DH is on vacation this week, so we may go somewhere that will yield photo ops as well.