About a month or two ago or so a pair of cardinals built a nest in a large shrub right outside our bedroom window. Three eggs appeared and the female spent increasing time on the nest. And then one day I looked out the window to check on them and found that they had hatched! Here's the mother with her babies: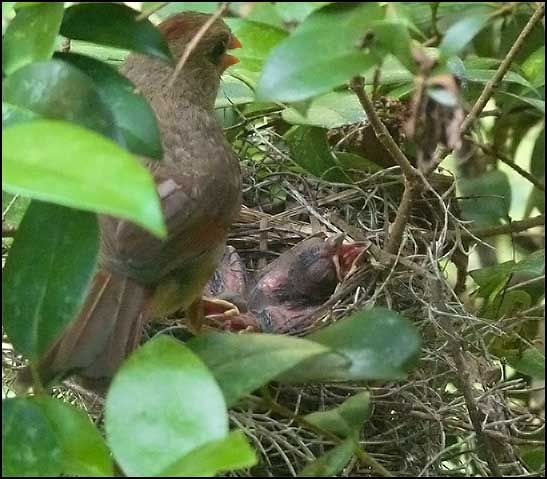 I watched them and took pictures every couple of days. The male would fly away as soon as I appeared at the window, but the female did not seem to mind, and pretty soon the babies were looking right up at me. Here are some more photos from their time in the nest: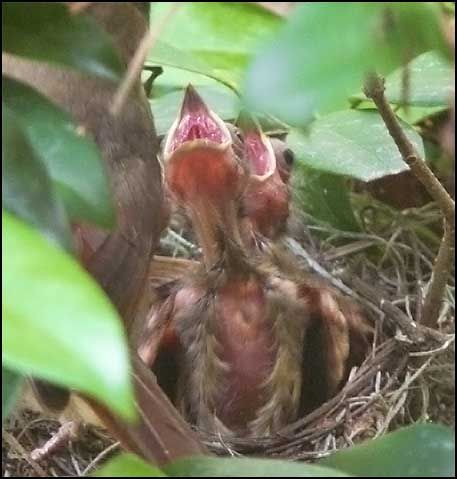 --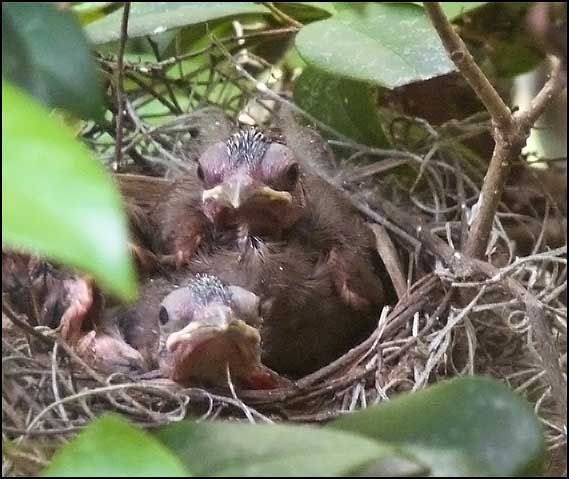 ---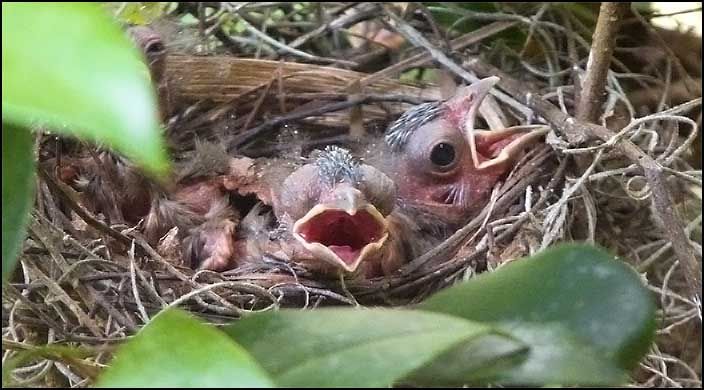 And then one day it was clear they were thinking about leaving. Here is one perched on the side of the nest, about 3 hours before it did successfully fly away.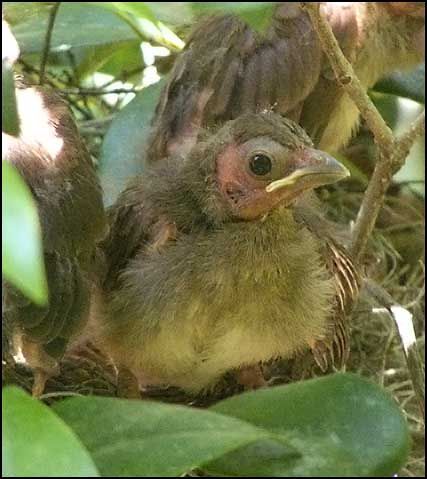 This one left the nest but stayed in the shrubbery for quite a while before taking off. It kept jumping from branch to branch--getting up its courage, I guess. You can see the distinctive crest that cardinals have, even at this young age.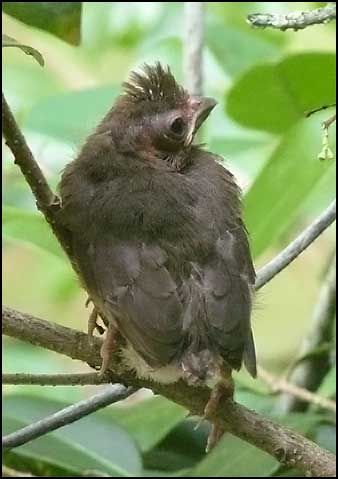 We've seen them twice so far since they left--once I saw them fly over the roof of the house near where the nest was, and DH saw one with the male in a tree in the back yard. I wish them luck!