It was time for the twice-yearly trip to western North Carolina, so off I went.
I went out for a drive on the Blue Ridge Parkway first thing. It's spring in the low areas and the higher you go, the fewer leaves you see on the trees. Interesting transition time.
Of course when I saw this overlook for Cold Mountain, I had to stop!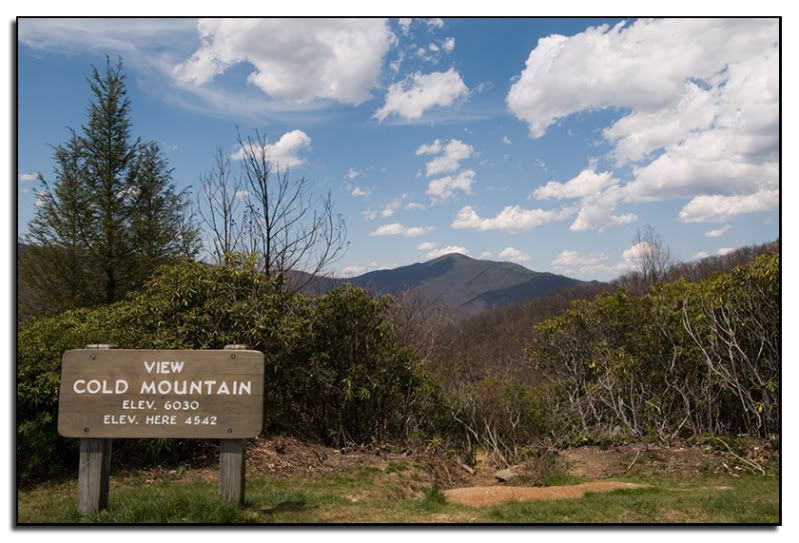 I also passed several overlooks with views of Looking Glass Rock.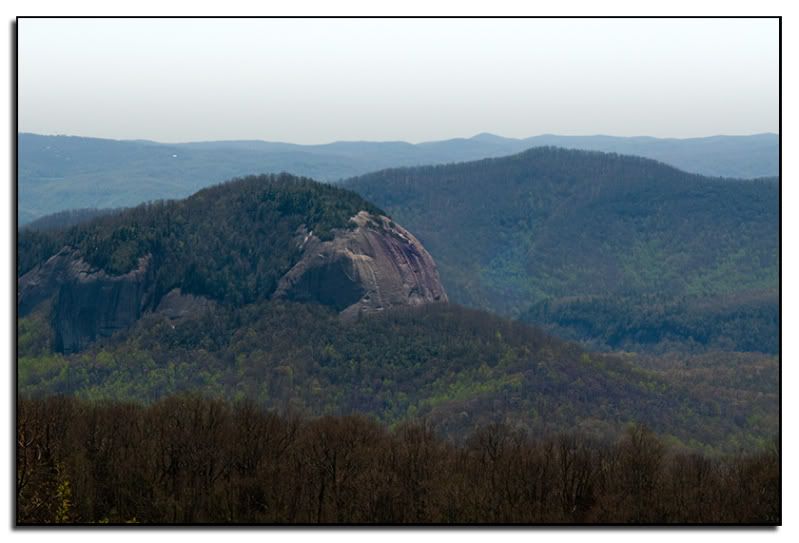 And I made several stops just to enjoy the view.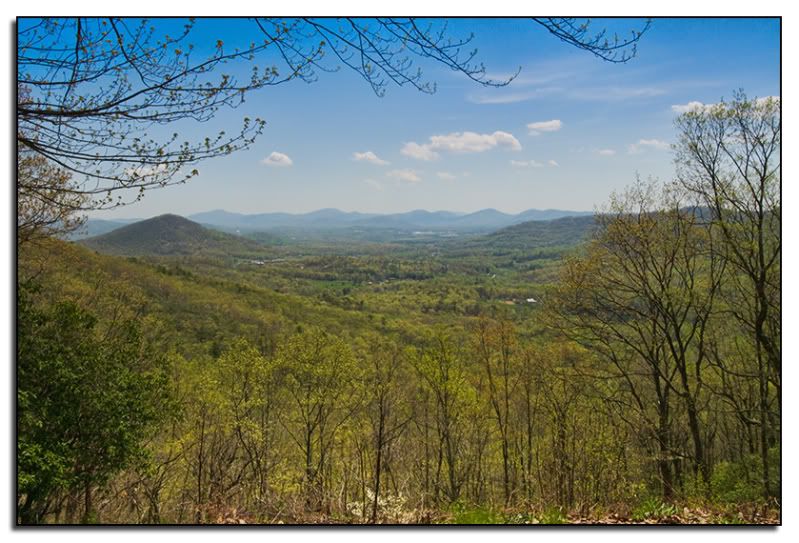 I decided to continue on to Graveyard Fields, a very popular spot for hiking and for photographing (and swimming in, weather permitting) waterfalls. I walked to the lower falls and took many photos there and along the path.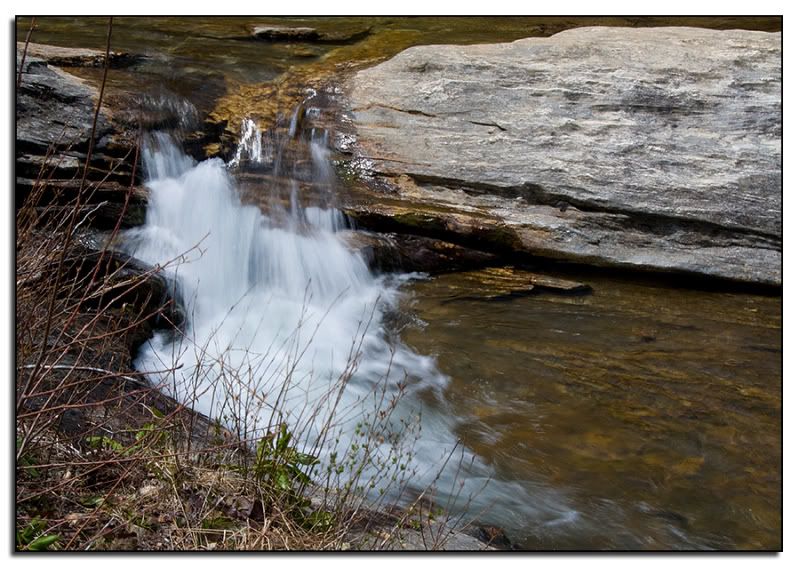 ---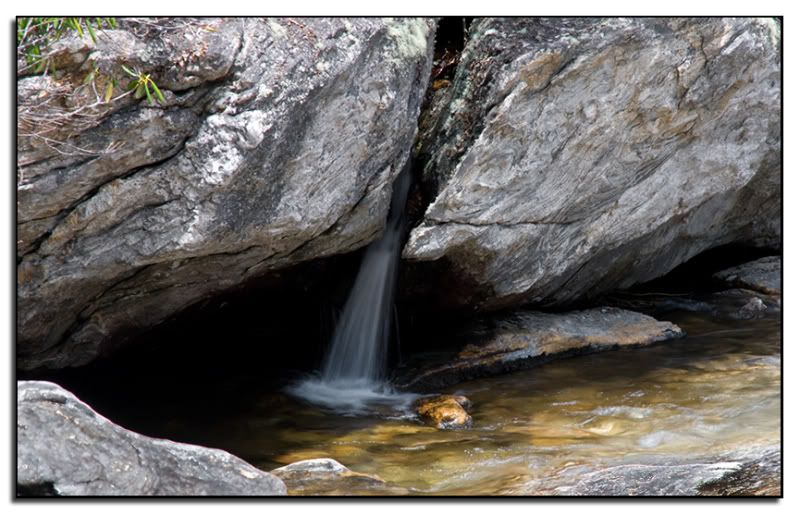 ---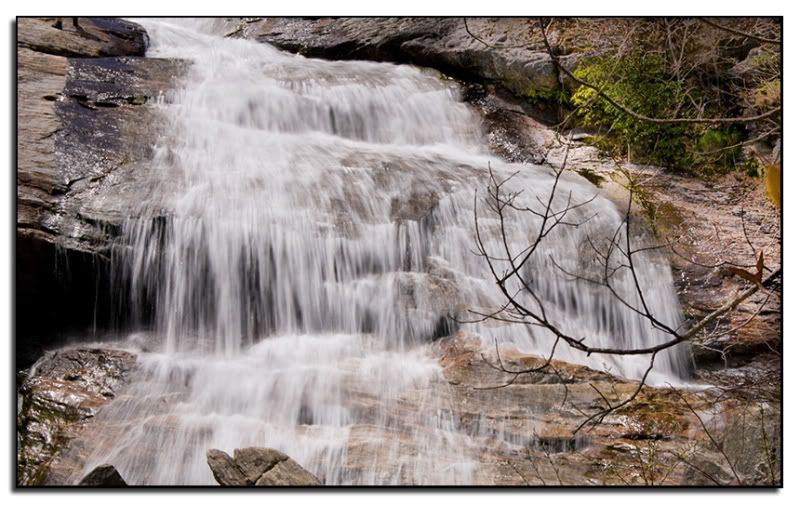 ---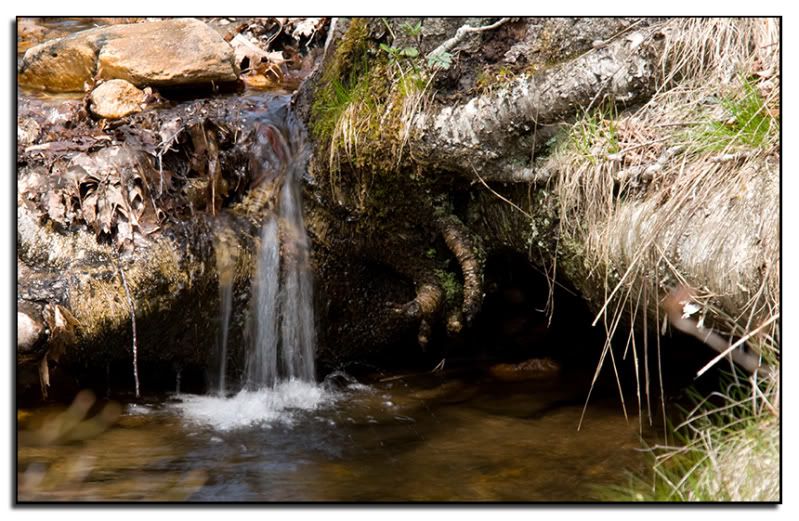 ---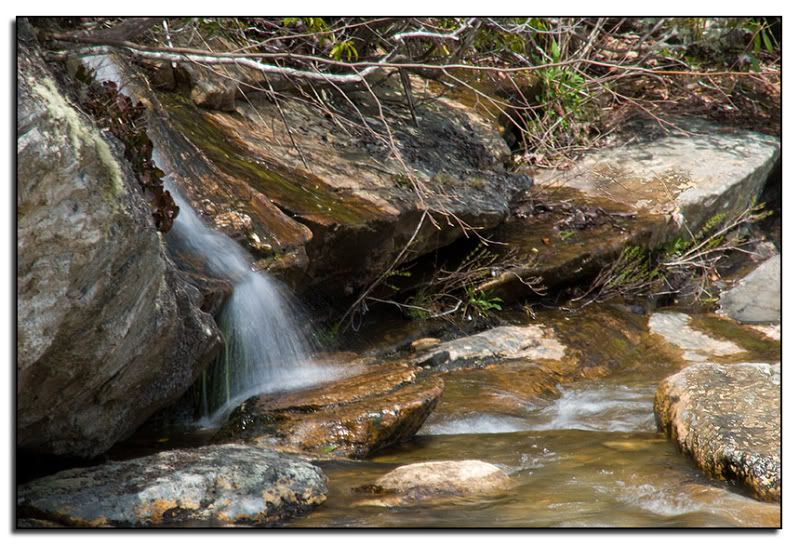 This little stream meandered toward the hiking trail.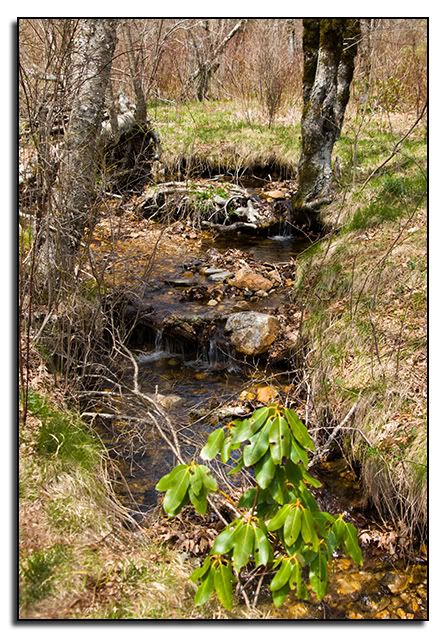 On another day, I decided to visit the Nature Center in Asheville. I particularly enjoyed this peacock (they are
very
strange-looking, don't you agree?).  It was roaming free and made a lot of noise, which could be heard from any spot in the center.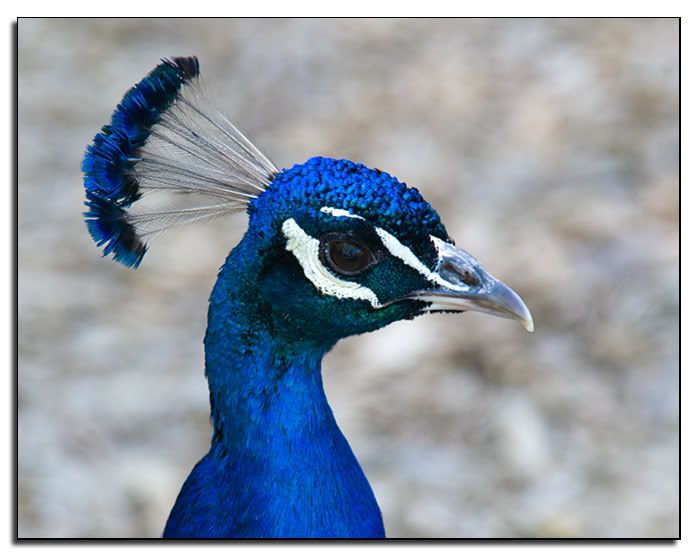 ---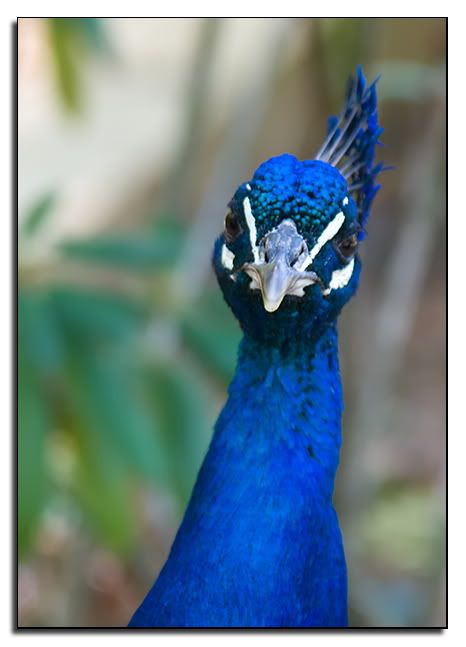 ---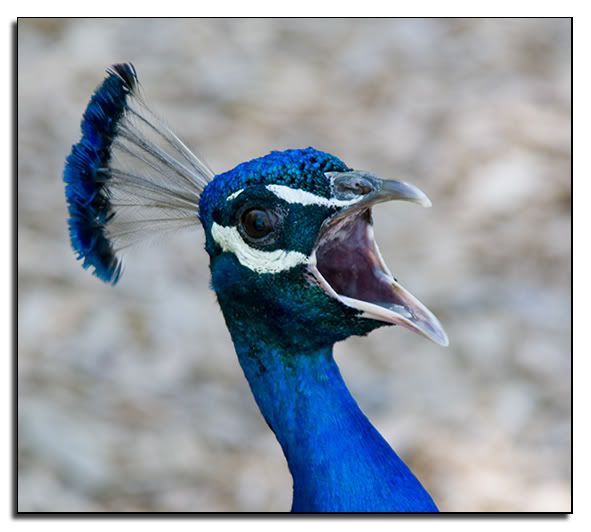 I watched one of the black bears for a while. It was a warm day and this one decided to go for a dip in the pool they had provided.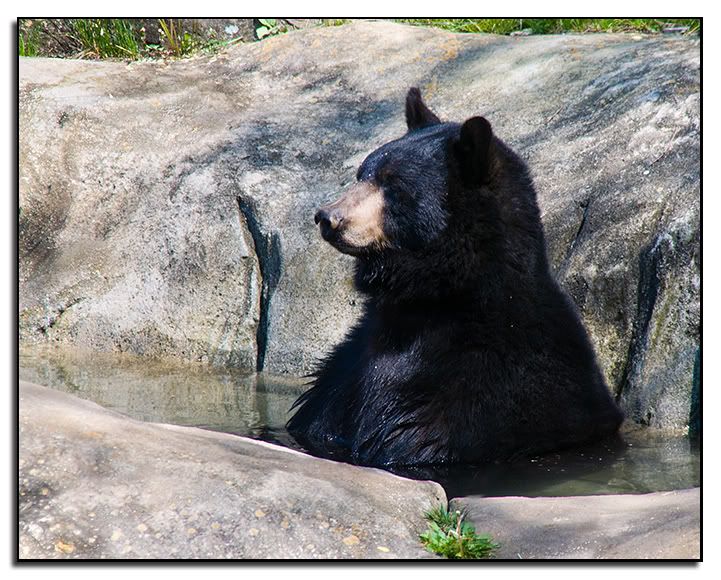 ---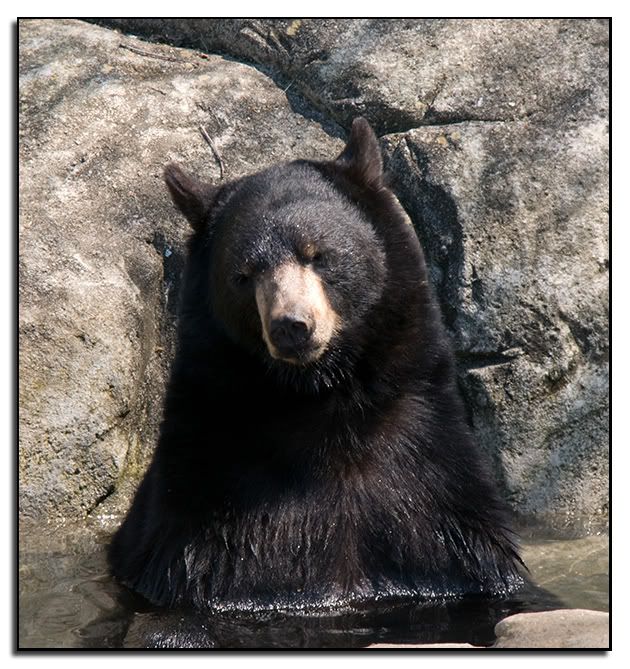 On another day I went to do some shopping in Biltmore Village. They were having an Earth Day Festival there, and someone had brought some live birds of prey, which he tethered to perches. It's a little odd for me to take a photo of a bird that is leashed, but I couldn't resist this great horned owl.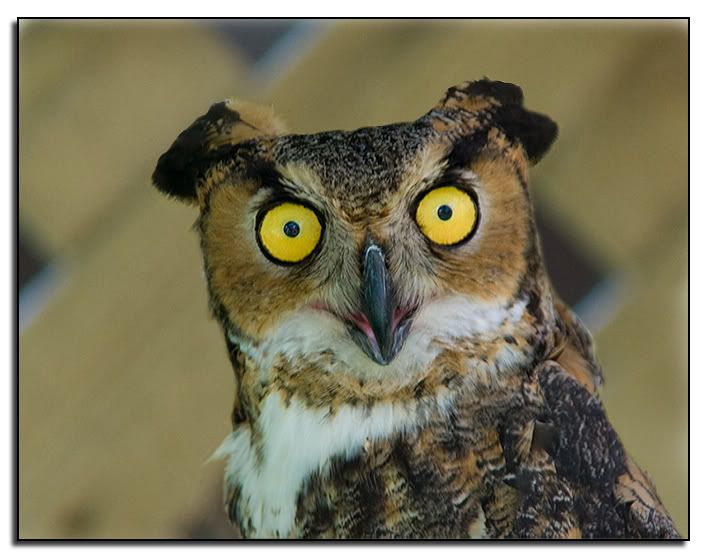 Another great trip, and the weather was perfect every day.