It's been a while since we have been to the refuge! So DH and I headed out there to see what we could see. As often happens, we left home under blue skies and got to the refuge under dark gray overcast. The sun worked at poking through and eventually made it.
A quick note about these photos. They differed from my usual fare, in part because of the lighting (or lack of it) from the deep overcast. I also processed each of them slightly differently for posting on other sites, so they don't blend as well as usual. But this blog does have
miscellanea
in its name!
It's always interesting how the bird population changes in the large pond near the lighthouse according to the season. At this time it was filled with widgeons, including this male and female.

We first walked the Cedar Point trail, which has the boat ramp inlet on one side and wetlands on the other. We saw this great blue heron behind some tall grass: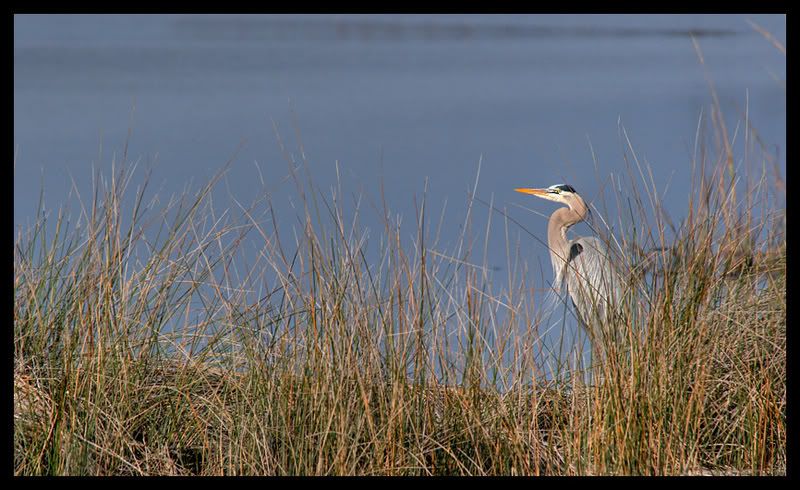 It's a great hike, short and simple with wonderful scenery.
After we got back to the main road that leads in and out of the refuge, we walked on that for a while. This osprey was perched on a large branch in the tidal flats area.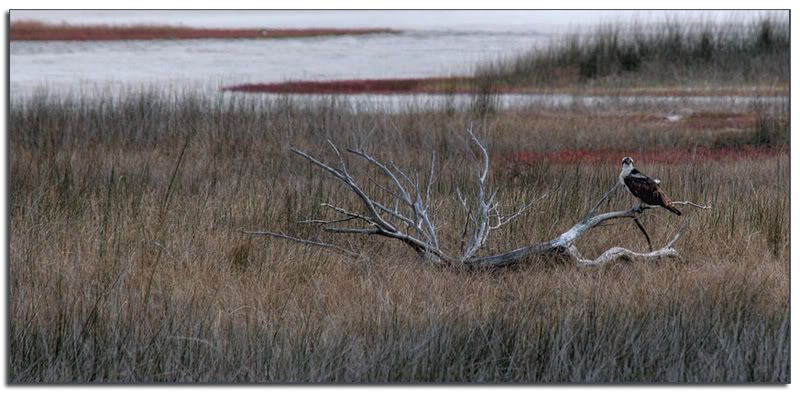 And then back to the lighthouse, where we spent a little more time near the water. A cormorant flew in and landed on a short piling. Given the light, it seemed to work well as a black-and-white.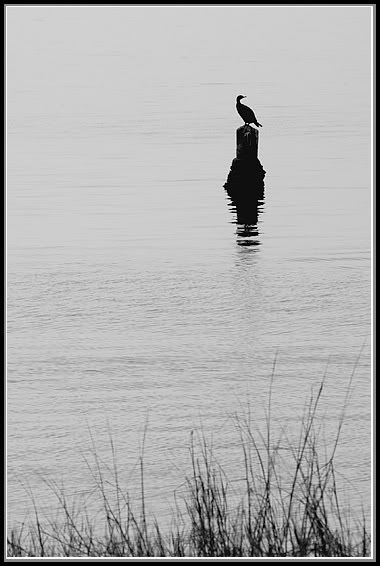 Of course there were gulls all around. They seemed to blend into the water when they landed.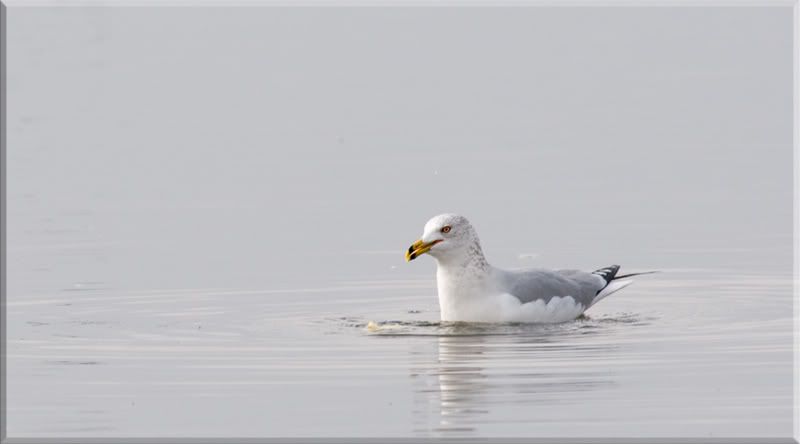 I took a photo of some people coming in from a fishing trip. It was a kind of bland image and I had not planned on using it for anything. However, I ended up doing some manipulation of it for a fun challenge on a photo website, so I will include it here. It seemed to lend itself to being a photo from early morning.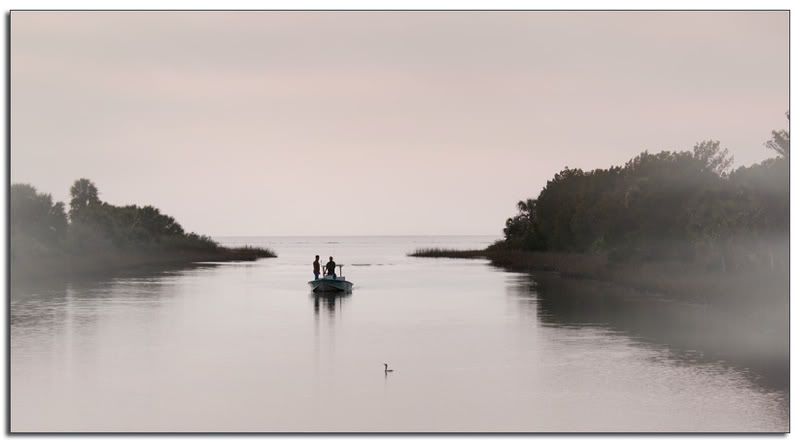 Before we left the refuge we walked the trail by the visitors center near the entrance. It was fantastic! Only 1/3 mile long but different from the other trails we have walked here. A large portion of it is on a boardwalk and winds through pines and palms. I was amazed that we did not spot any deer!
This refuge is a fun trip any time of year and in any kind of weather.