It was time for the traditional fall trip to western NC, so off I went. This time I decided to stay in Hendersonville. This worked well for two reasons: it put me near lots of waterfalls and also near where my friends were staying.
I went to Chimney Rock on my first full day, which was unfortunately a bit of a disappointment. I embarked on a very long hike, toting heavy camera gear, to a waterfall. When I got there, it was barely a trickle. No photos, but a great leg workout. When I got back to the parking lot, I took a picture of the view of Lake Lure. Notice how there is little or no fall color at ground level.
It was a pretty drive and so I stopped to take a panorama at a turn-off on my way home.

The next day I had better luck with waterfalls in the other direction. My first stop was Looking Glass Falls, which is right by the road with only a few steps to climb to get a closer view. This was more like it!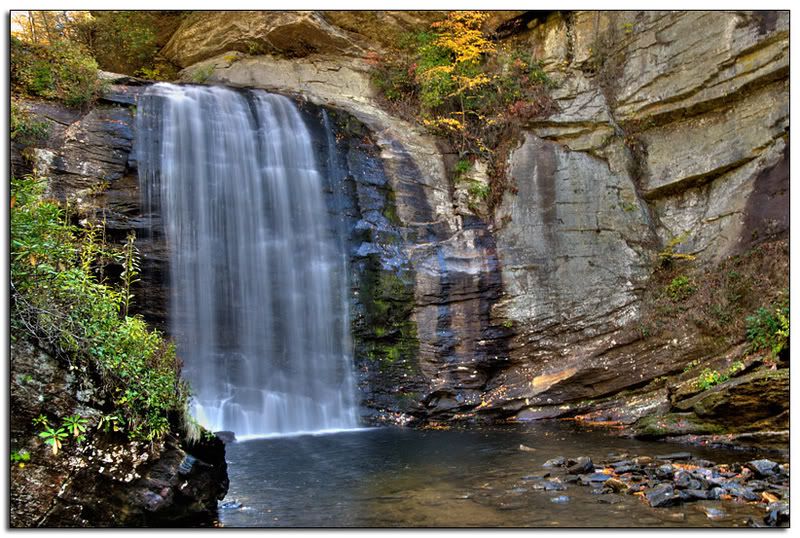 A little farther up the road I came to Sliding Rock. Given the cool temperature and day of the week, there were few people there, and none were sliding.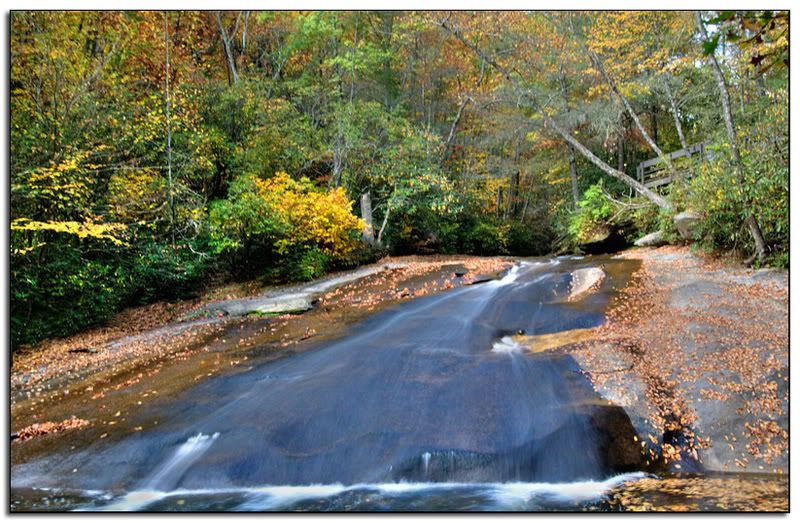 I continued on to the Blue Ridge Parkway, in search of some falls at a turnout known as Graveyard Fields. I ambitiously set out on the hiking trail to the upper falls.
The tree colors at this elevation were vivid and the trail scenery was spectacular. This was the view at one point: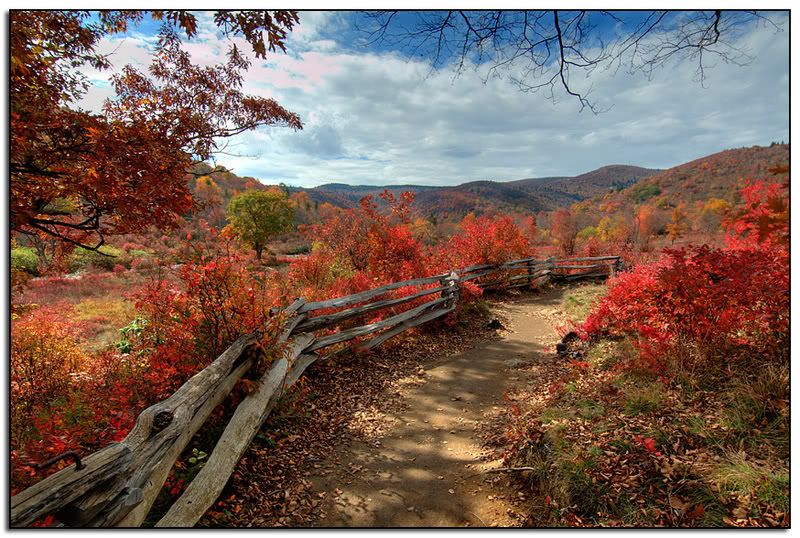 Part of the trail had a long wooden walkway that wound through the brown grasses and bright red bushes.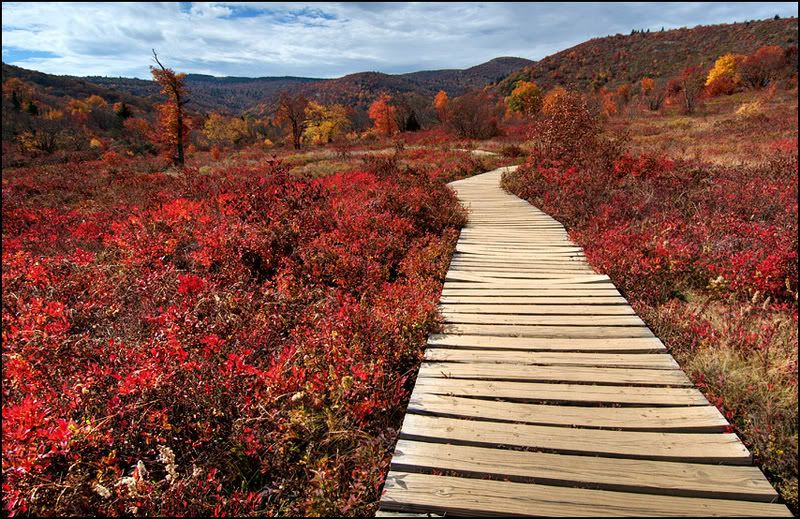 However, I had a now-familiar experience as far as finding waterfalls went--starting with an extremely long trek. I encountered some hikers coming back on the trail and asked them how much farther I had left to go. They told me I had a pretty long way. I asked if it was worth it, and they said that while it was pretty, there was very little water ("you could take a shower in it") falling. I turned around and decided to explore the lower falls.
This hike ended with many, many steep steps, but a beautiful waterfall. It was very crowded. I took a few photos and then made my way back to the parking area.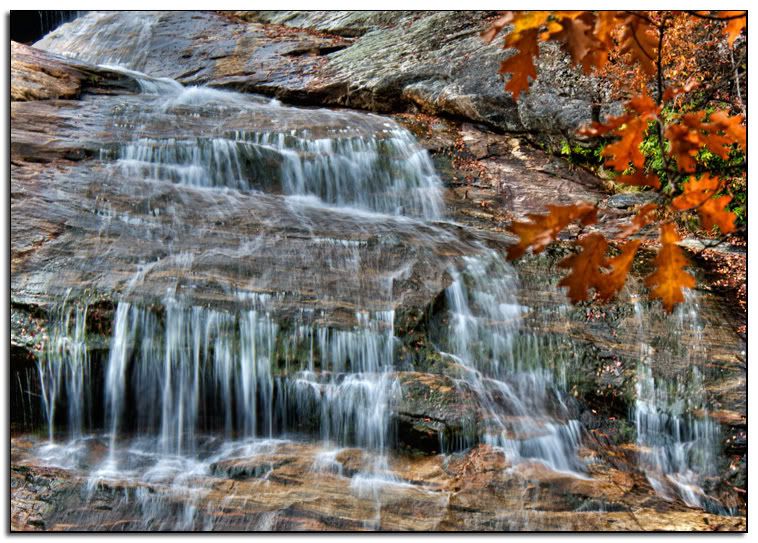 On the way back to my rental house I stopped at several overlooks on the Parkway to take photos of the fall color and the beautiful views.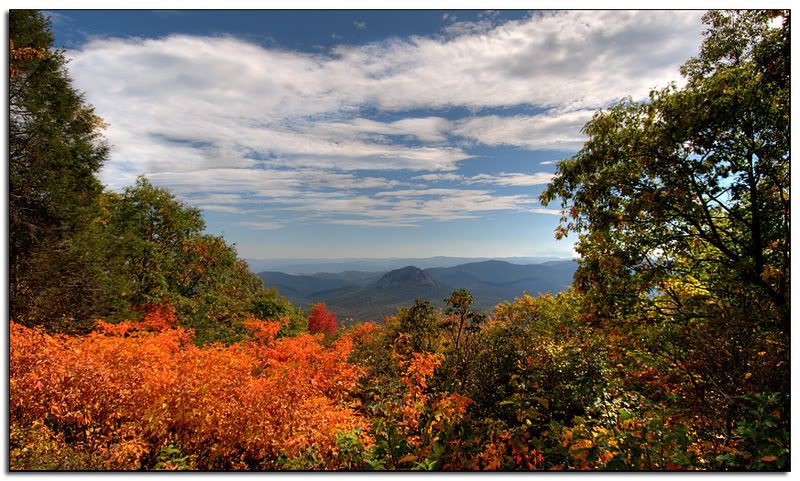 ---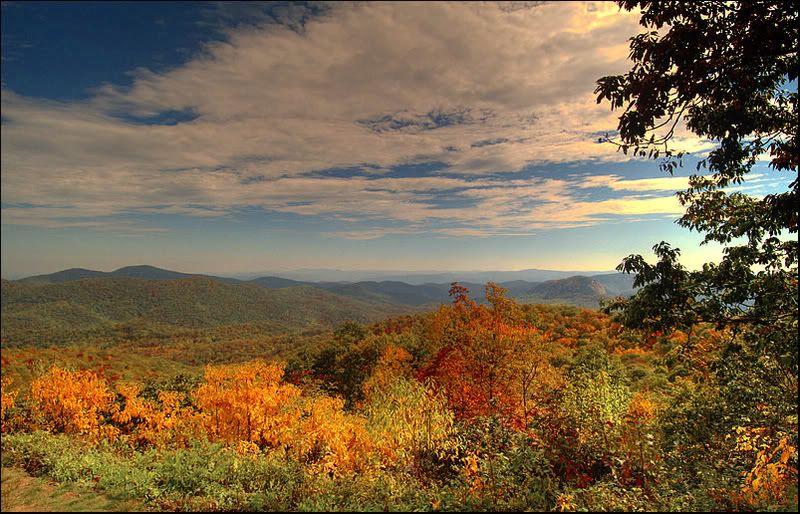 On Friday I got together with Carol and Larry and we headed out to see Pearson's Falls. They had been there before, but this was a first for me. It was by far the best falls of the trip--and an easy walk to get there!
On the way to the main falls we passed many areas of rushing water and some small falls. I particularly liked this set, which we saw off to the side as we crossed a bridge over the water.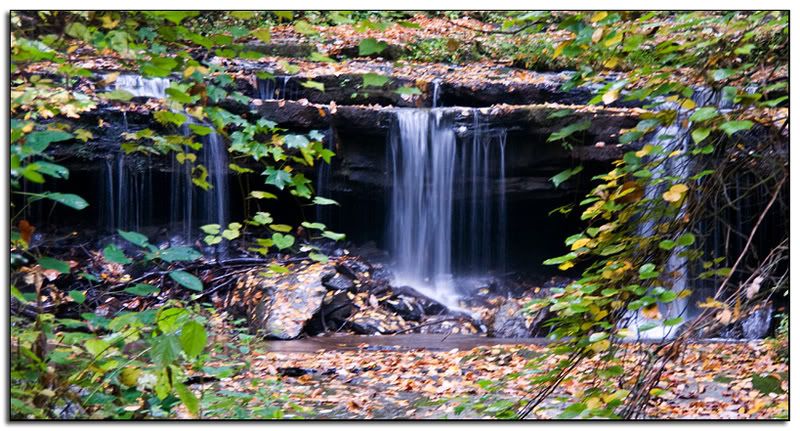 And then we reached the large waterfall (and we were the only ones there for most of the time). I think this type of waterfall is called a "cascade"--the water drops over rock ledges and the flow creates many smaller falls. Carol and I were very busy photographing many of the different areas. Let's start at the top and work our way down: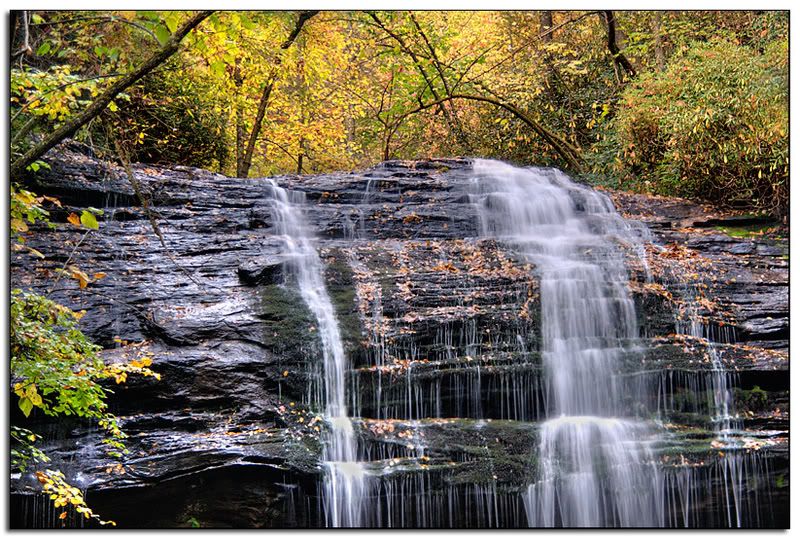 ---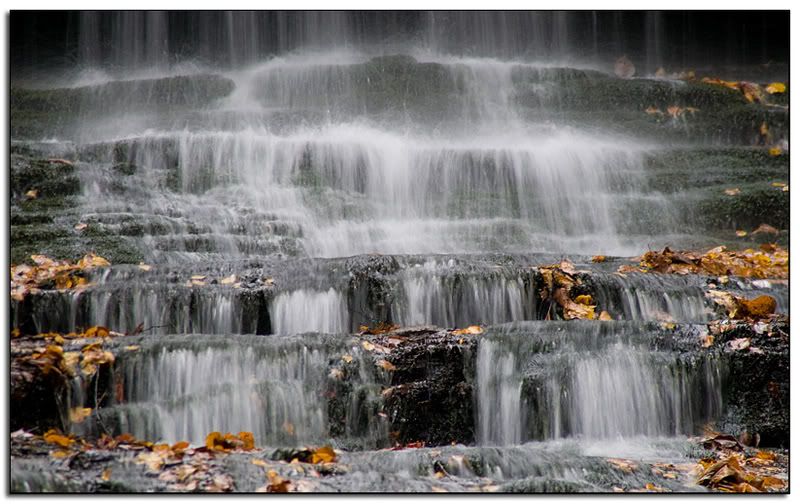 ---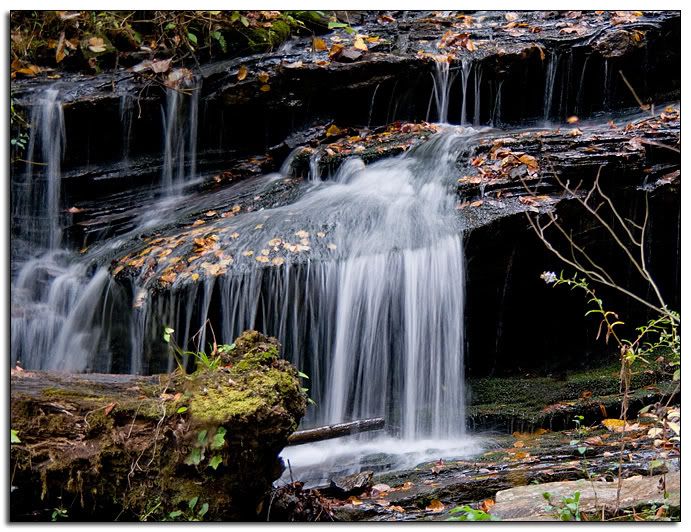 ---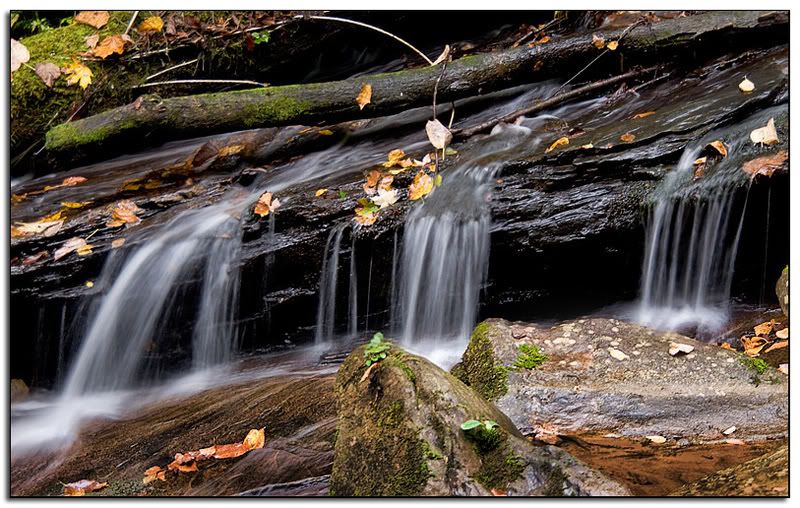 It started to rain and so we packed up the cameras and hiked back to the car. This was a fantastic day and the high point of my time in NC! And that was this trip....there will be another one in spring!