I thought I would take a drive to see what
Letchworth-Love Mounds State Park
had to offer. I'm afraid I was monumentally underwhelmed, although I'm sure there would be those who would appreciate it.
I continued east on Hwy 90. This would take me over the tip of Lake Miccosukee, offering a possible photo opportunity to make up for the lack thereof at the state park. When I got there, this woman was fishing from the walkway that is over the run-off area.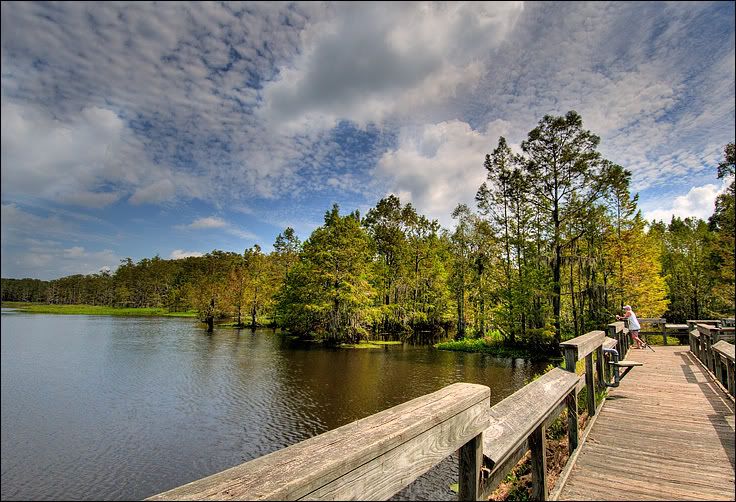 The water was rushing over the short retaining wall and under the highway bridge.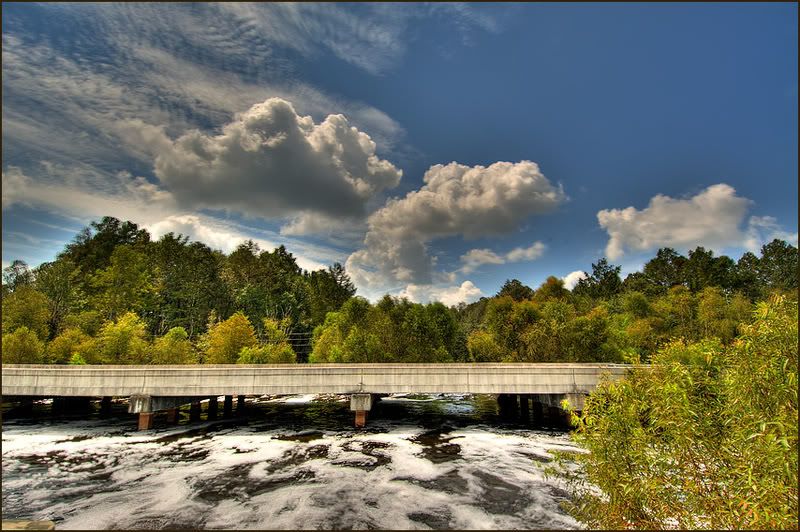 Before I left, I took a photo looking toward the lake. In normal water-level times, there is only a very narrow passage leading from the nearby boat ramp to the lake itself.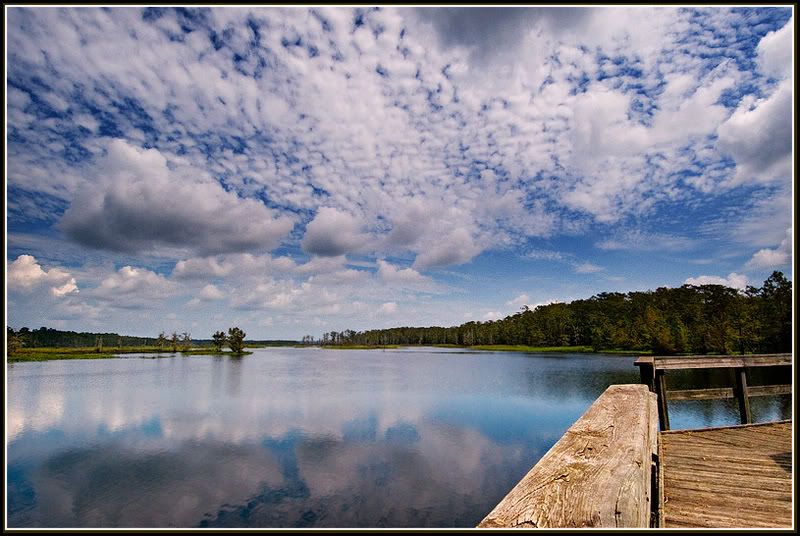 After that I decided to explore a photo opportunity that I discovered many years ago, before I was taking many pictures. I used to travel a dirt road to get to a friend's house, and every time I came to this one section where the trees form a canopy overhead, I would think
that would make a nice photo
. I decided to finally go take that picture.
On my way home, I passed a guy baling hay in a field so pulled over and took a few photos of him as well.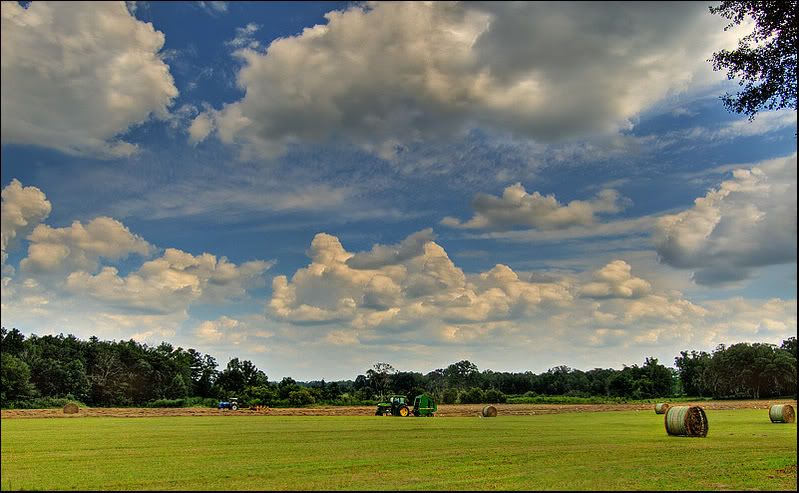 (I just can't resist those big skies when they are so blue and white!)