We decided to go back to Hagan's Cove on a sunny Saturday, giving me a chance to get more scenic photos to play with!
The tide was in, filling the flats with water. I feel certain that later in the year (basically any time except summer) these areas are filled with shorebirds when the tide is out.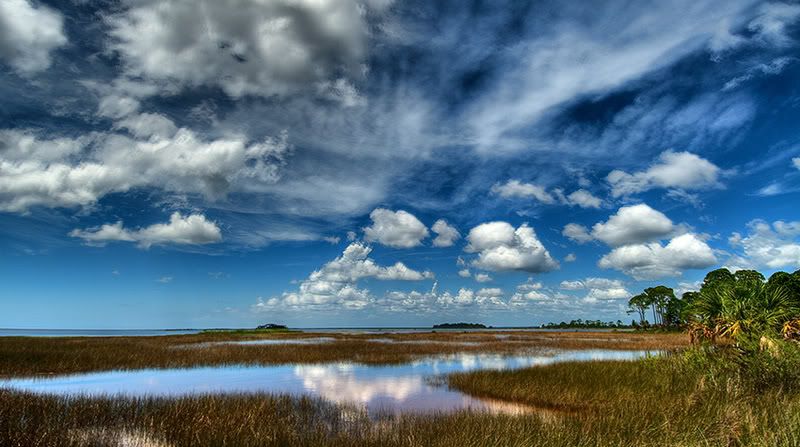 We climbed the little viewing tower they have there. You can see the tops of some of the picnic shelters over to the right, near the water.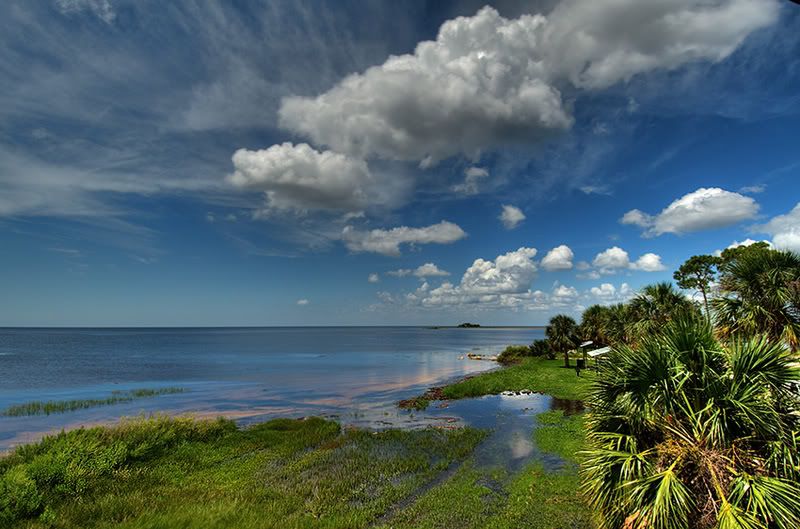 We walked to the other boat ramp area, passing by a piney flatwoods area. The photo was a little boring so I tinkered a bit with it.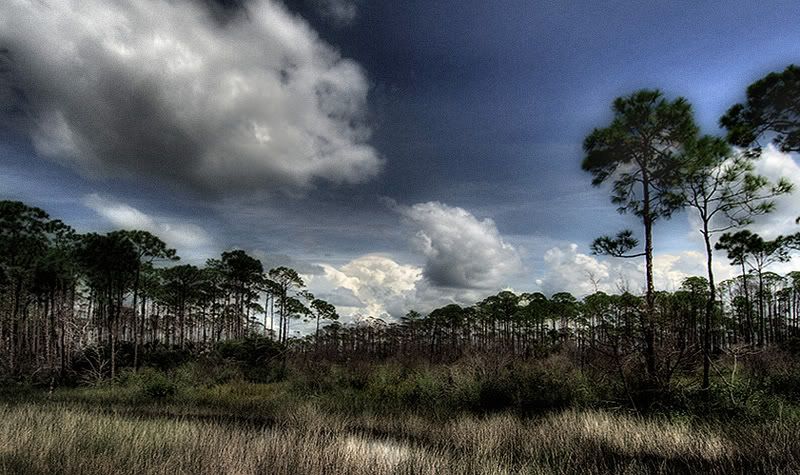 We set our chairs up and sat by the inlet for a while. It's a great place to spend an afternoon.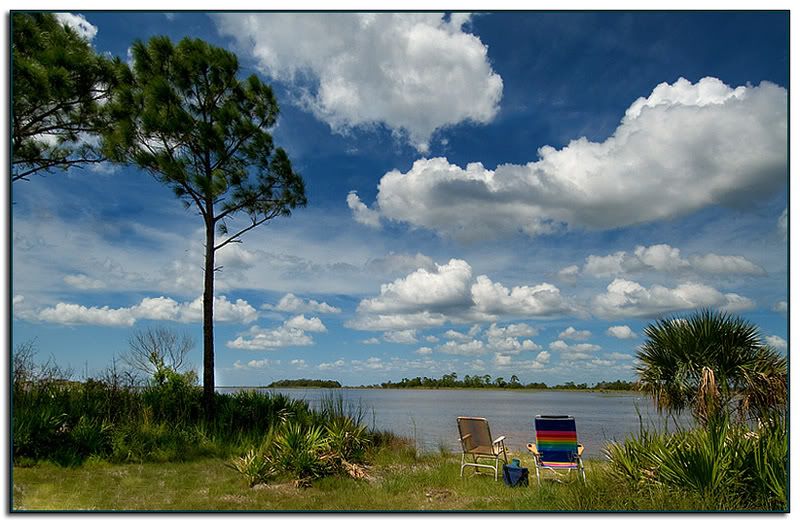 Interestingly, while this was the view in front of us, dark gray clouds were coming up behind us, which produced a very heavy storm about 10 minutes after I took this photo.