Ah, back to one of my favorite spots!
As described in
Paddle Tales
, I was back in Cedar Key again, hoping for cool weather, which I found. However, it was very windy for the first couple of days, so I headed over to the wildlife park in Homosassa Springs and walked around getting some photos. I don't normally take a lot of photos in parks like this since I am uneasy around captive animals. However, the birds here (in the area in which I took these photos) are free to come and go as they wish.
Flamingoes! A Florida bird, but not found in my usual stomping grounds, so I love photographing them.
---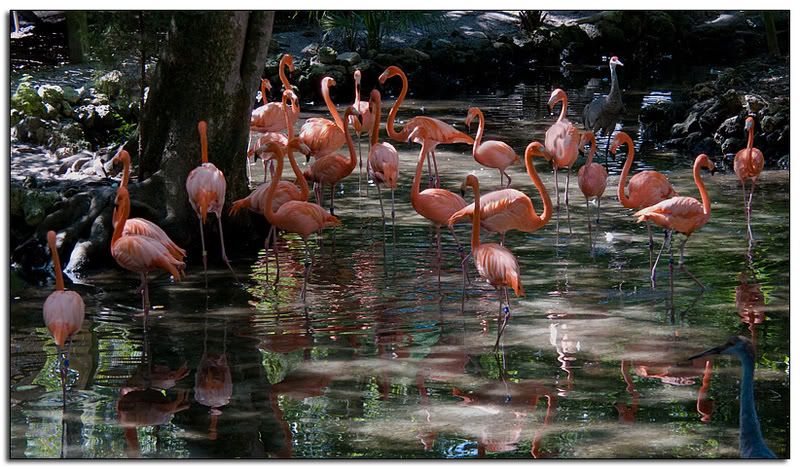 I don't know what these ducks are, but they were in the same area, and very cute.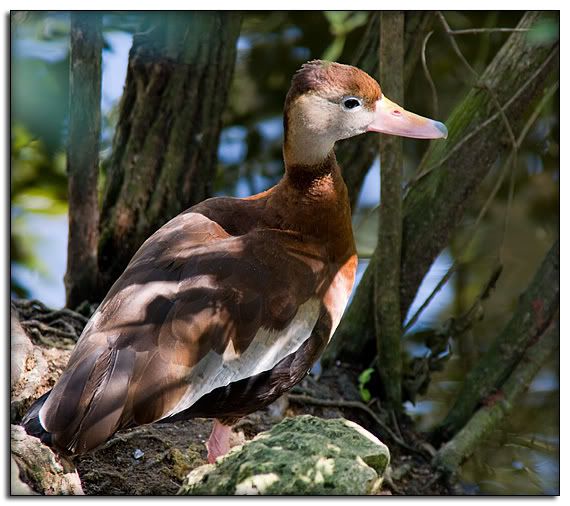 And sandhill cranes! They spend time in the field behind our house during their migration, but of course you can't get too close to them, particularly on foot. So it was nice to see these. This one was making their unique sound, possibly fussing about some buzzards that had landed nearby in their area: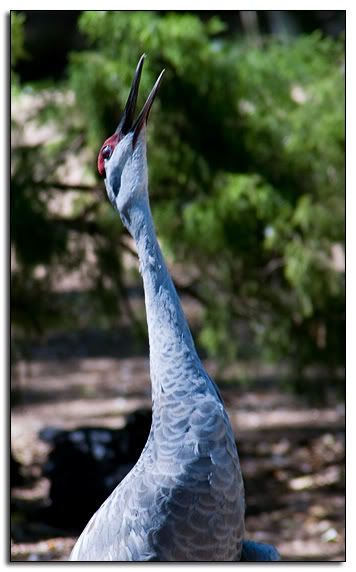 Here's a close-up of that one.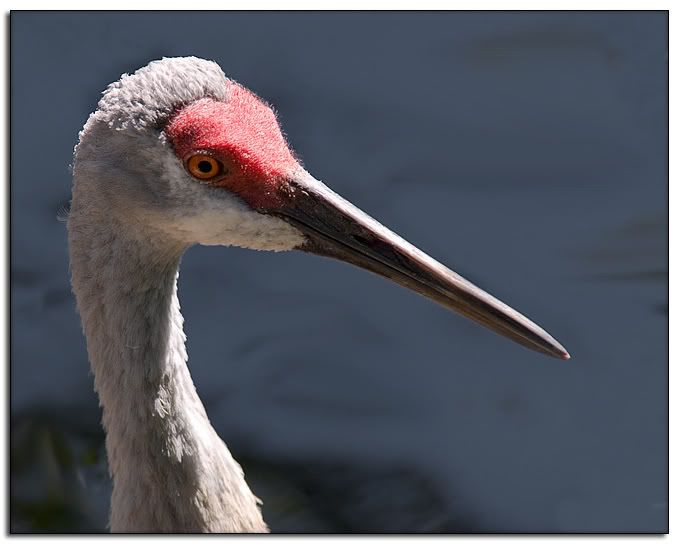 Nearby were some whooping cranes, which are very similar to the sandhills, although they have white feathers.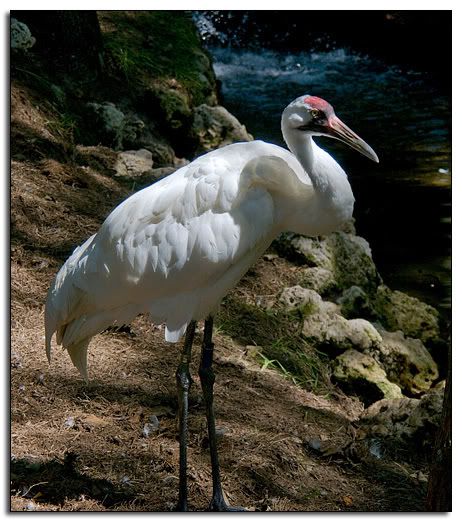 ---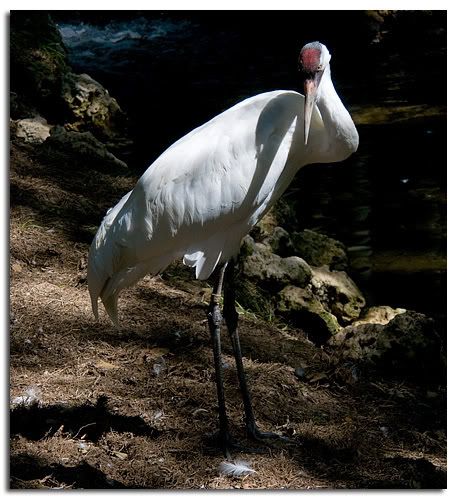 That one was busy grooming itself~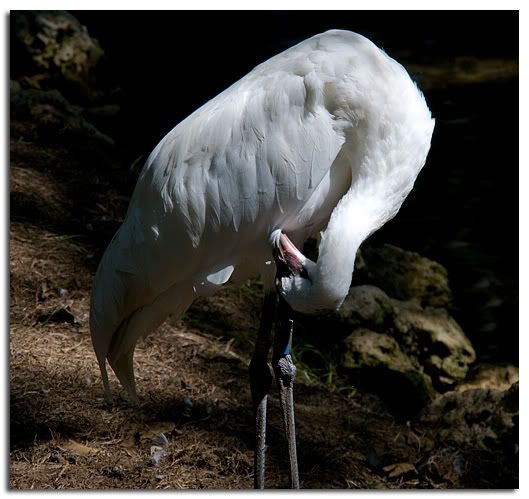 These owls were so cute--the one on the right seems somewhat bored, though...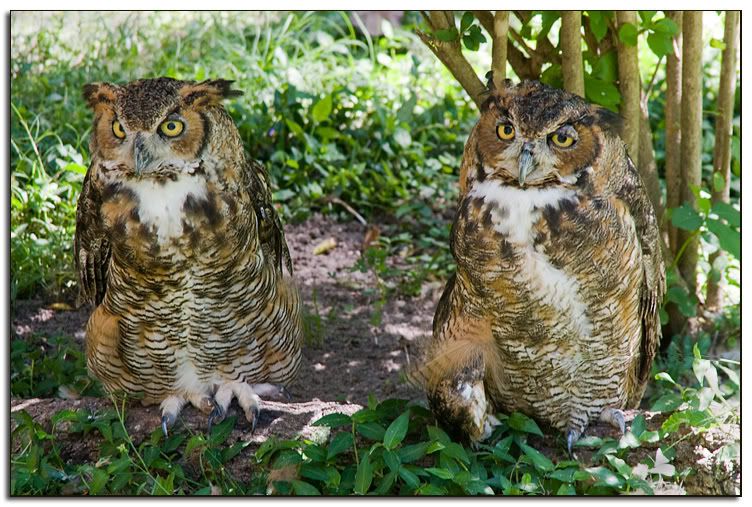 Of course I had to take a few photos of the roseate spoonbills--a bird that eludes me here at home while posing so nicely for other local bloggers (you know who you are!).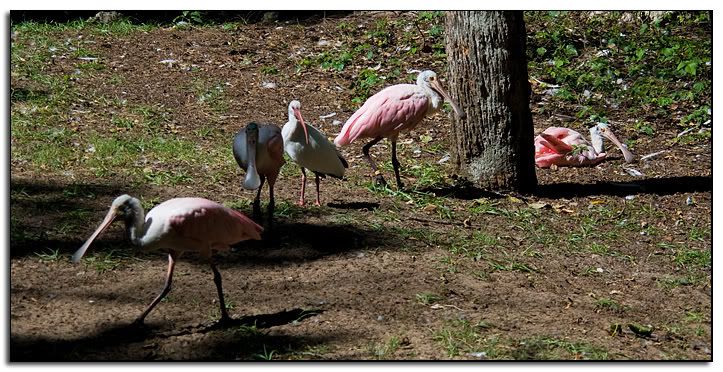 I have always been very fond of swans, and they had some real beauties swimming in their waterways.
---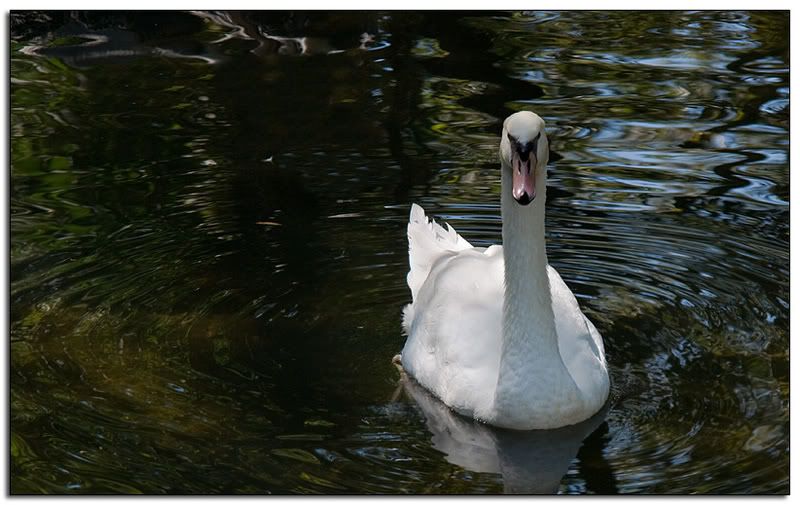 ---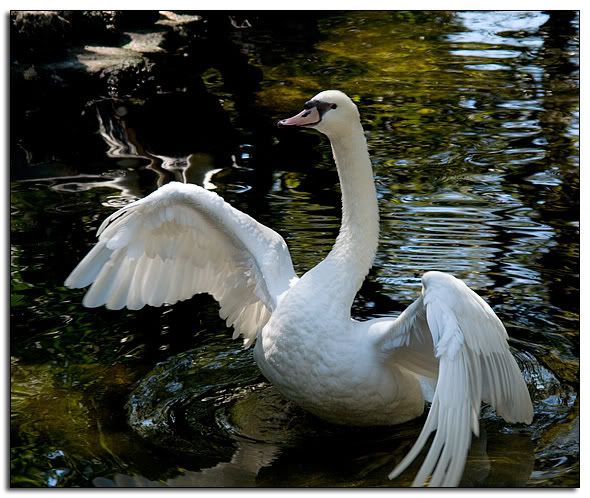 The next morning I sat on my balcony having my muffin and coffee for breakfast. I was joined by a seagull, pictured on the
paddling blog
site, as well as a few boat-tail grackles, who were so happy to share my muffin with me.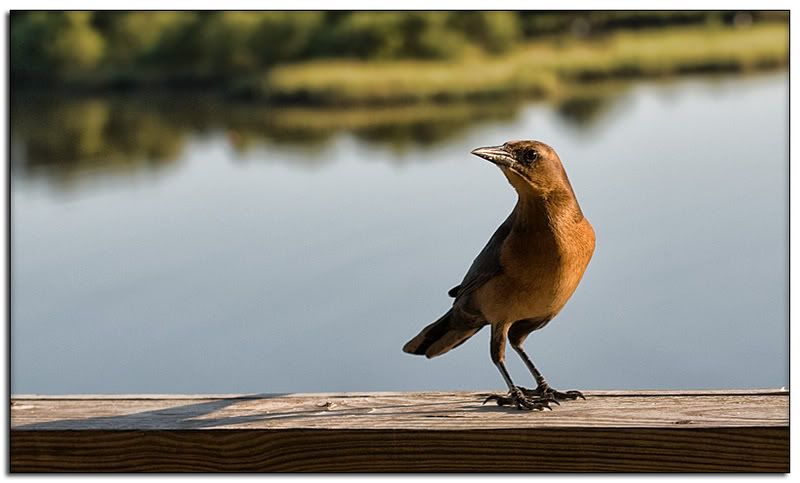 ---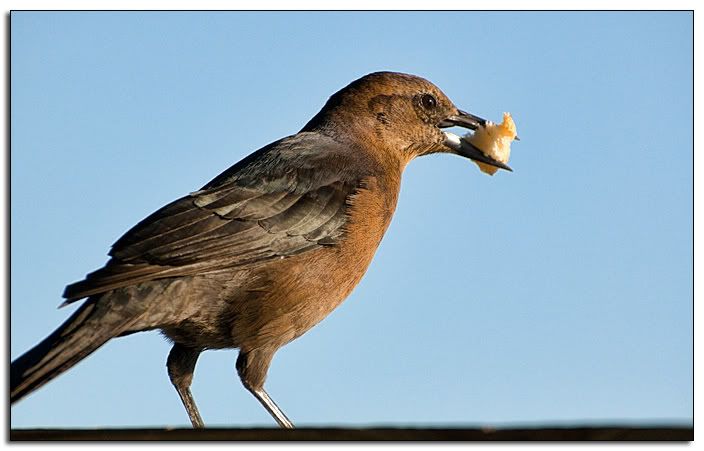 I had another good day on the island, and drove over to the other side that evening to catch the sunset.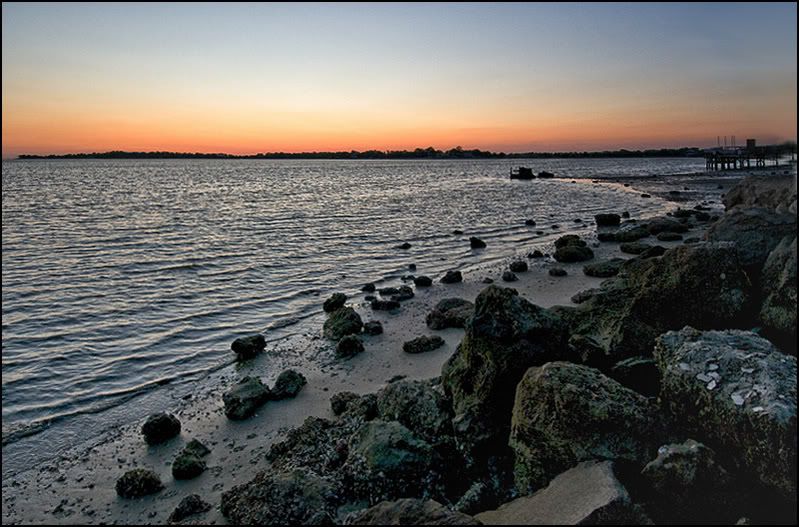 A fantastic trip to a wonderful part of Florida. Visit there if you can.