DH and I had some errands to run in Tallahassee and decided to first take a short walk around the lake from Lafayette Park. I'm still testing out my new lens to see if I want to take it paddling, so I hoped for a chance to get some photos with it.
We walked out on one of the "Fishing Fingers" behind these folks with their fishing gear.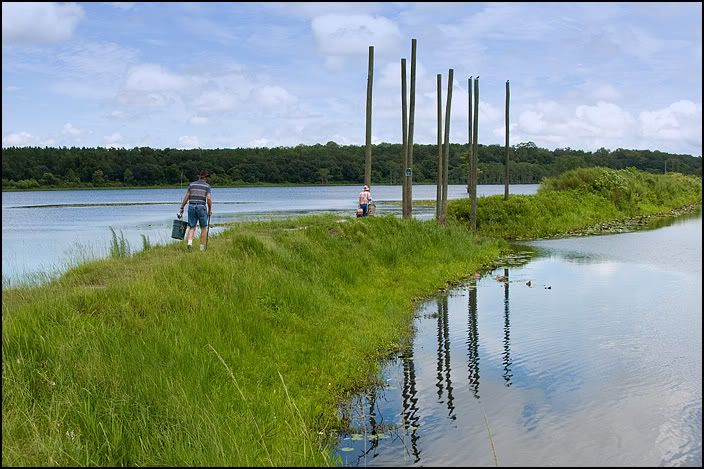 On the way back to the trail around the lake we spotted this egret.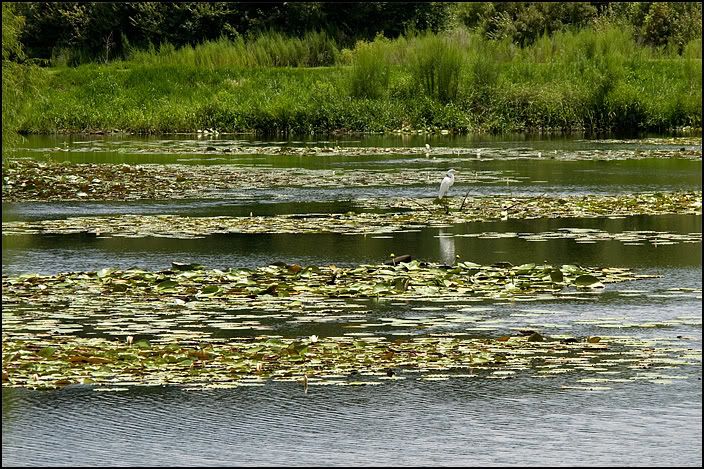 We walked around the lake to the left from the parking lot. It was too hot to consider making the full circle around it, but we did get to the pretty little inlet area across from the parking lot.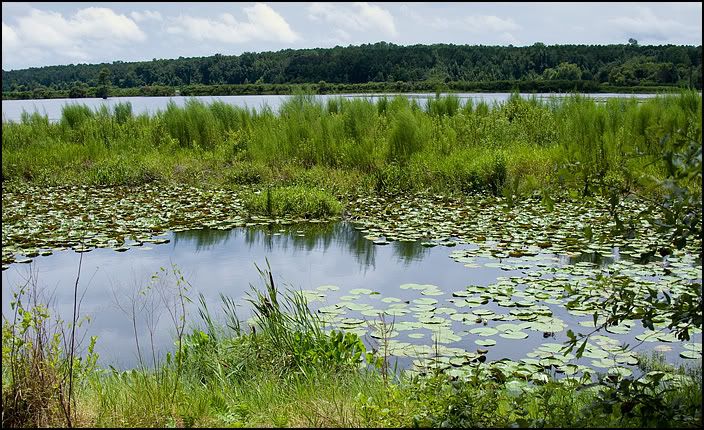 This green heron was fishing nearby.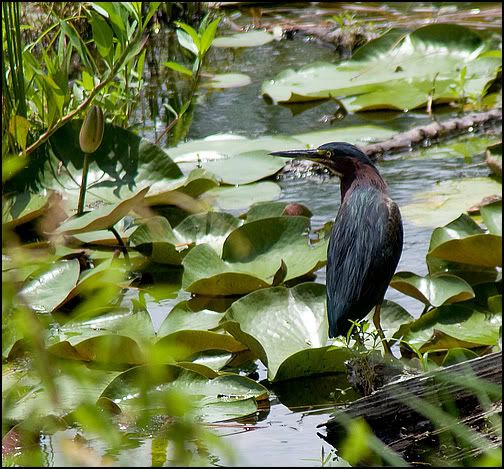 There was a fair amount of water in the lake, certainly enough for paddling, so we walked back to investigate the boat ramp. On our way there we encountered a couple with a wonderful dog--part cocker spaniel and part afghan. We used to have a purebred afghan hound and I have always had a soft spot in my heart for them, and I clearly saw the breed in this dog.
We ended up at the boat ramp together, where the dog was playing in the water and chasing sticks they were throwing.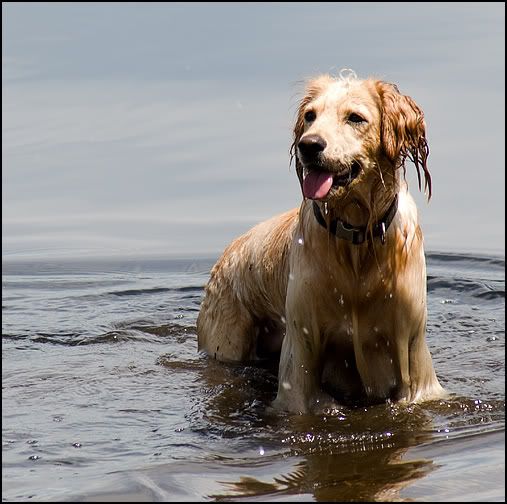 ---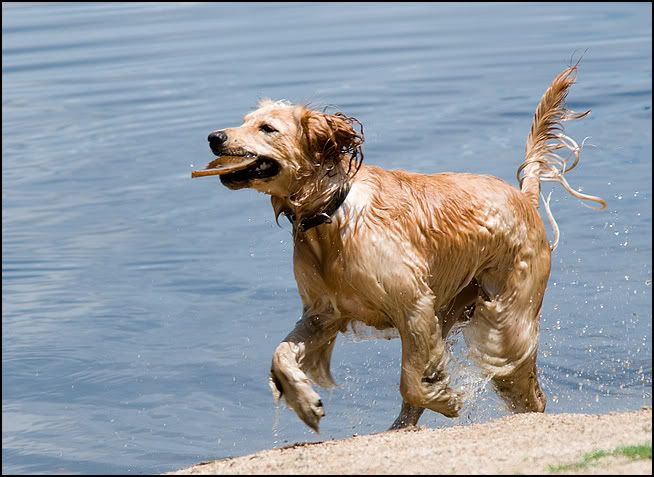 This is, however, a
VERY

BAD

IDEA
at this lake. There are many gators in this lake, and gators are very fond of dogs as a meal; they are known to actively pursue them. We mentioned this to the couple, who continued to throw sticks into the water for their dog. A small gator head appeared some distance away. The guy seemed totally unconcerned, the woman only marginally less so. And then the guy threw a stick about 10 feet into the lake. The dog went after it and the gator began swimming toward the dog. This got the woman's attention (finally) and she went on full alert, frantically calling the dog and telling her companion to throw something at the gator. The dog made it back, they leashed it, and the woman announced that it would not be going in the water again. Crisis averted.
So far so good with the lens.