We had our hearts set on getting to the refuge today and then heading over to My Way seafood market to get some shrimp to have for dinner. The fact that it was drizzling and solid overcast when we left home did not deter us....much, anyway.
When we got there the skies had lightened somewhat and so there was hope that the day would not be lost. We started walking along the water. The pelicans and cormorants were in their usual spots on the pilings.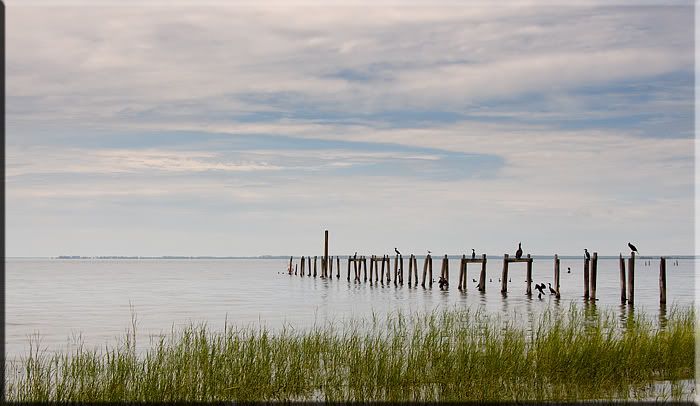 The sky was definitely clearing and the sun was coming out, a welcome sight. (Unfortunately, August sunshine after August rain leads to intense August humidity, but you can't have everything...) When we got to the picnic shelter we sat for a while. As the sky got clearer, I decided it was time for some more big-sky photos, although this time I decided not to go the HDR route, which requires taking five photos of each scene. One of each view was enough.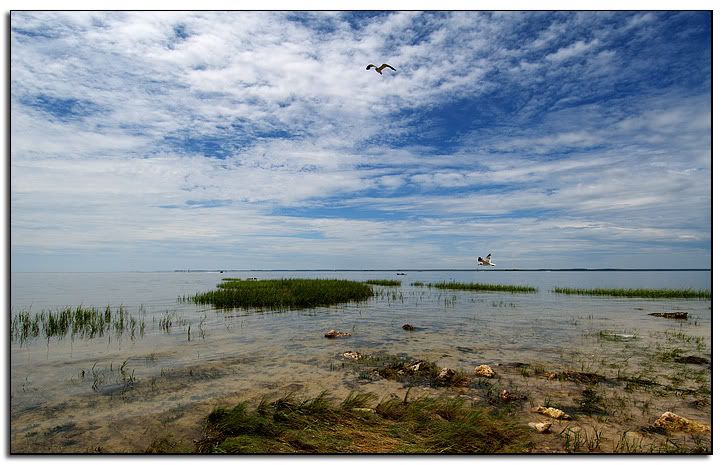 ---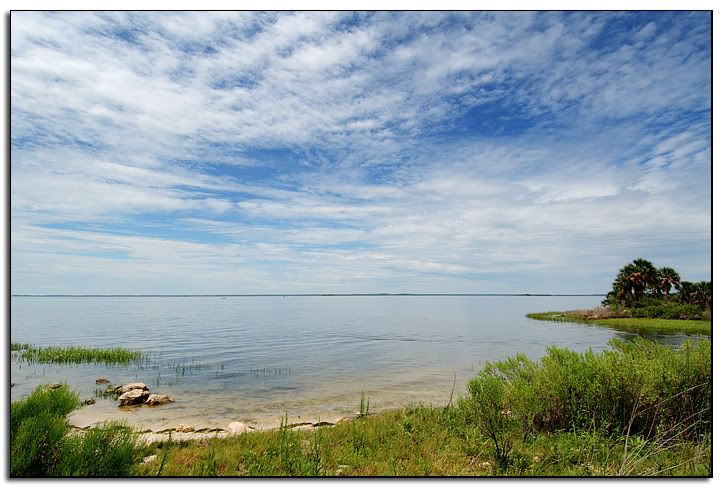 We walked down to the water to watch the sand crabs scatter and to do a little wading.

We circled the center pond. This little bird (I still do not have my sandpiper species sorted out) was all by itself, making for a photo singular here in its simplicity.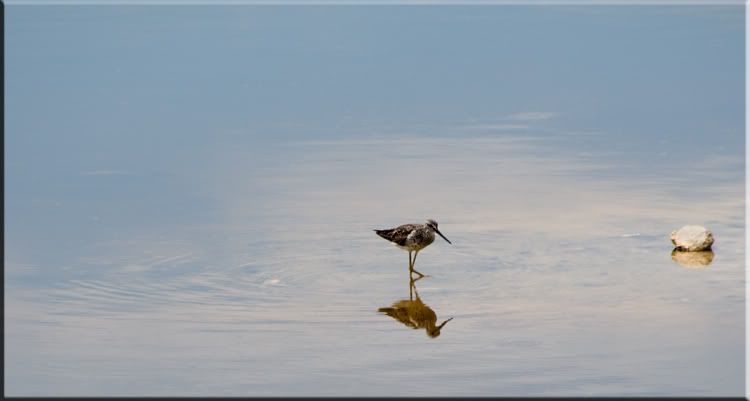 And then off to get shrimp and head back home. It's always a joy to visit the refuge, no matter what the season.