DH and I decided to go back to the park to hike our favorite trail, the Lime Sink Run trail. Last time we were here was in the fall (or winter?) when there were few leaves on the trees. It was much greener this time! Surprisingly, we were not bothered by insects in the woods.
Some of the areas with little pools look downright magical.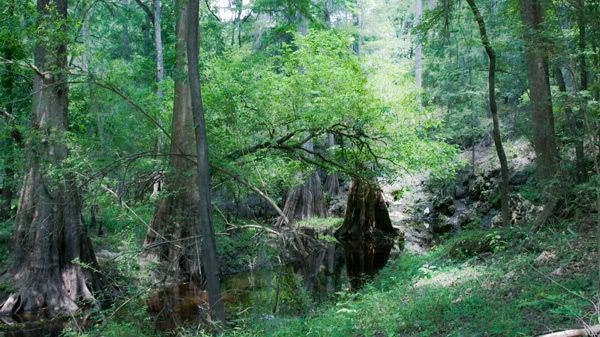 ---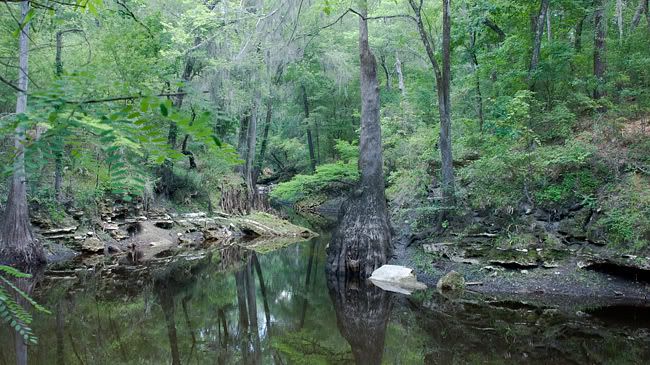 We cut over to the balancing rock trail and completed the loop alongside the river. It hadn't taken long so we decided to walk another trail. I think it is called Sand Hill or Sand-something; it starts at the parking lot across from the little ranger station. It's a wonderful little trail, very well maintained and wide. It leads to Columbus Cemetery, which served a small community that existed nearby in the late 1800's. There are a few graves there from that era, and the cemetery is also well-maintained and very peaceful.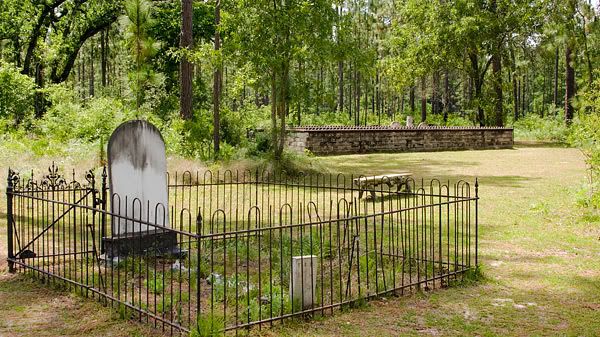 As we were leaving to continue on the trail (which is also a loop), we heard something moving through the leaves and brush off to the side. This gopher tortoise was on his way to somewhere or other.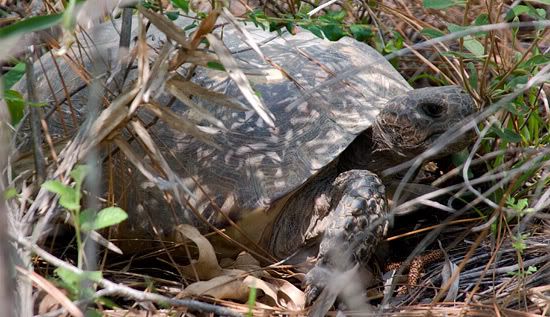 I wanted to get a photo of his face head-on (I have no idea if it was a he or a she...just looks like a he to me) but he was adamant about not letting me so I had to settle for a profile.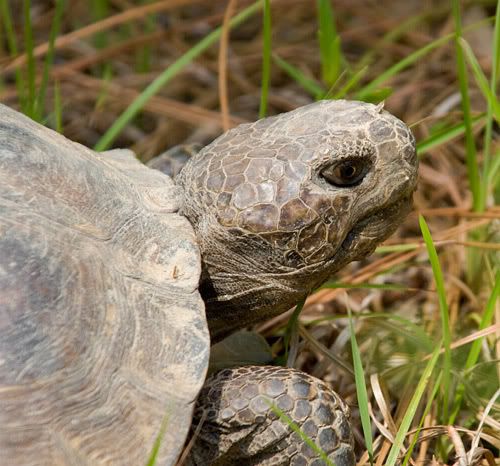 And then we left him in peace. Later on the trail we saw another of these large tortoises, also moving with great purpose (or so it seemed).
These little white wildflowers are scattered everywhere.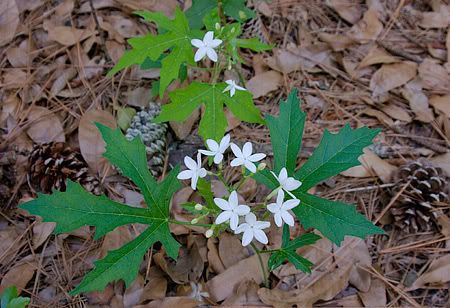 If you find yourself in this park, do take the time to hike a trail or two, you'll be glad you did!