I went out and about in our yard and area to test some camera settings and liked some of the photos I got--and decided to render them in black and white.
When we bought this house some 25 years ago, this metal drinking cup was hanging by a nail on this tree. The tree has gradually grown around the nail and is working its way through the cup handle.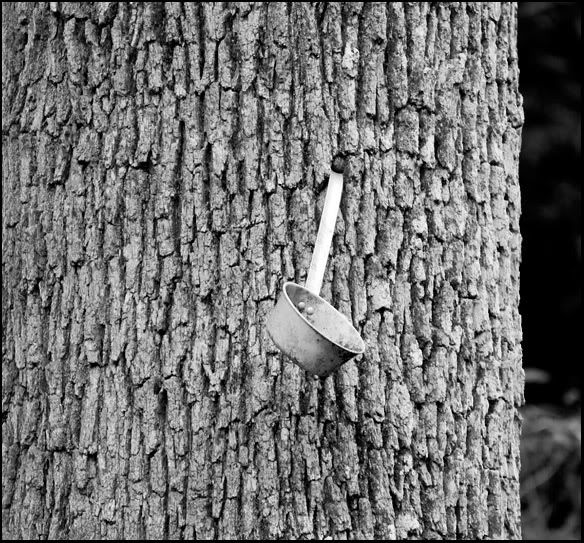 Some water drops were on the leaft of the banana tree.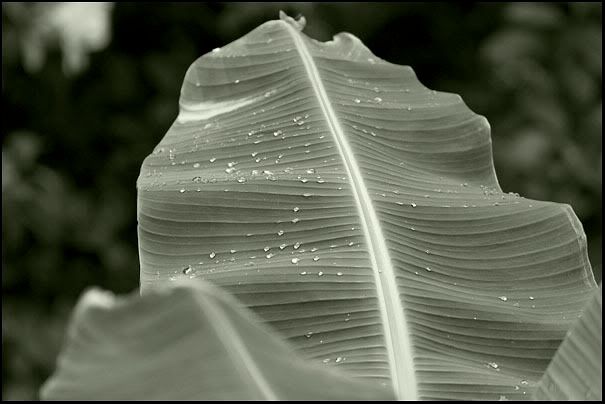 I walked over to the neighbor's vacant property and found this wheelbarrow against an overgrown area.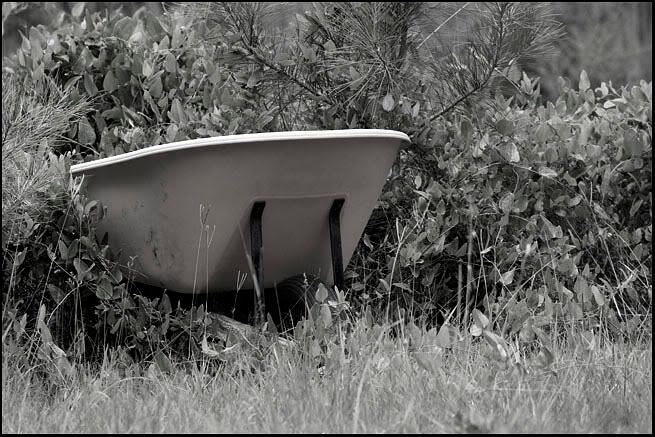 On my way back home from his place, I passed this little moth/butterfly on a flower.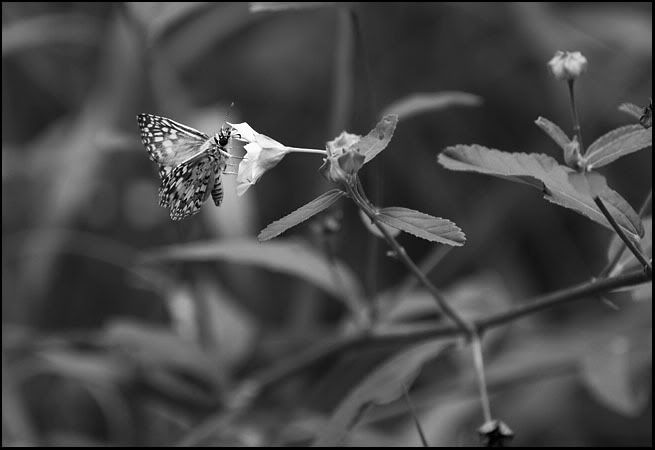 I always have a terrible time removing color from a photo, but I usually end up liking the effect.