We headed out this past Saturday, a warm day, to St. Marks to do some hiking around the refuge.
We took the Headquarters Pond Trail, one of our favorites. It's only about a mile long but it passes through quite a variety of landscapes, from sandy tropical through woods and across a section that resembles the African veldt.
We hadn't gotten far on our walk when I spotted movement coming down the trail up ahead (which was upwind of us).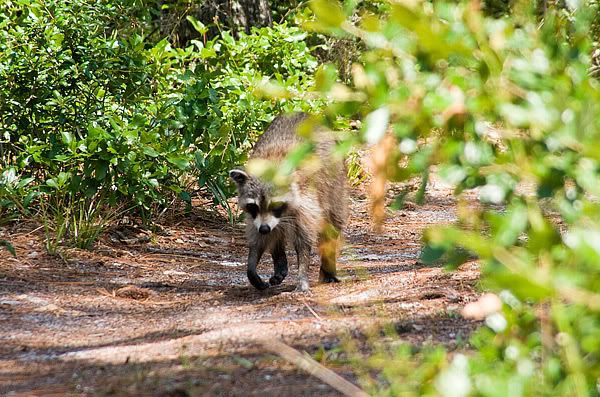 Dum de dum de dum...
He kept sauntering our way.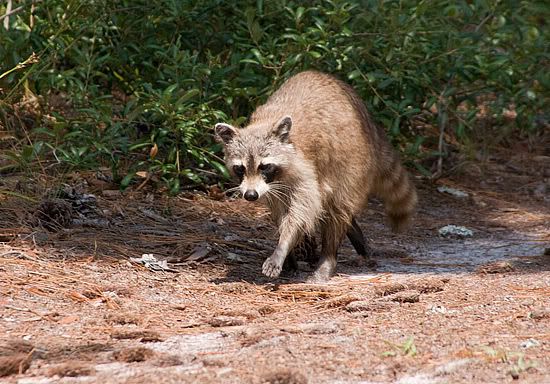 It is just too hot out here today! I'm gonna find a shady spot and nap.
And then he finally looked up, when he was about 10 feet from us.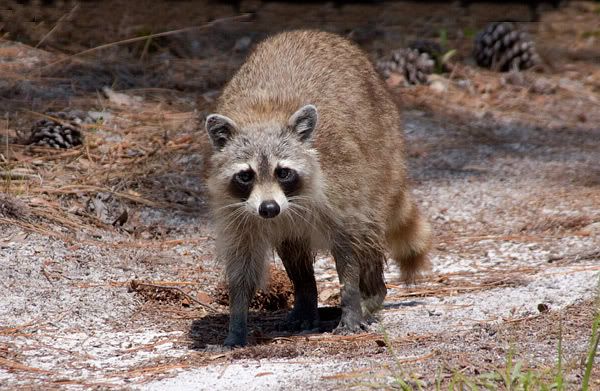 WHAT? Are those PEOPLE?
He took an abrupt right turn and walked into the woods. We continued on.
Here's what the more open part of the trail looks like.
This sandpiper was standing near the edge of that stream.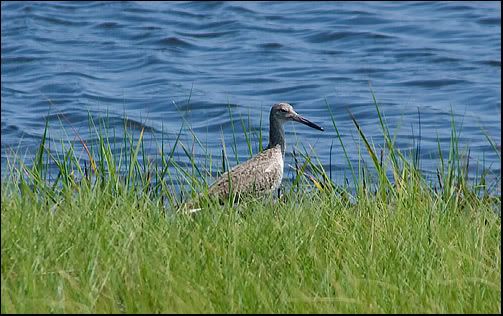 The trail also passes by two ponds, which had stilts and other sandpiper-type birds in them.
When we finished our hike, we drove to the lighthouse to walk around there. I have always found this picnic shelter, which is near the water on that trail, to be very picturesque.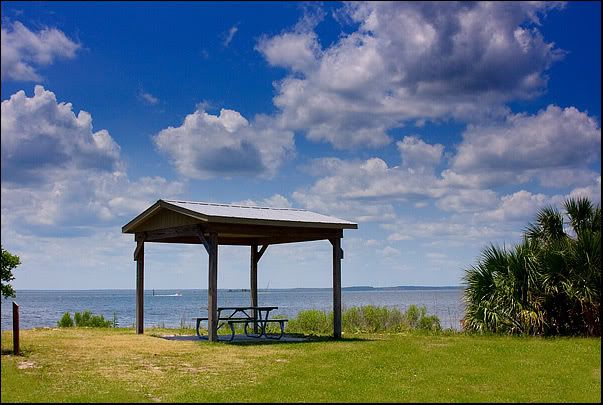 After leaving the refuge we continued west on Hwy 98 and stopped at the My Way seafood market to get some fresh shrimp and fish.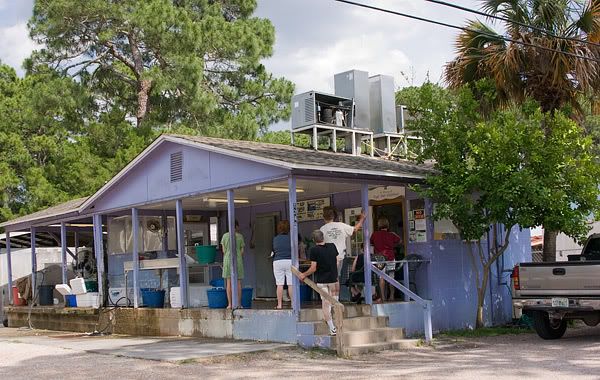 They had just gotten the shrimp in--that was our dinner and it was wonderful!
This is one of my favorite day trips that we take.