This is such a wonderful place to visit. I was back at Natures Landing condos, this time on the third floor (which is actually the fourth floor if you count the covered parking area). More photos from land and from the water can be seen here on
Paddle Tales
.
This was my view from the balcony, which I spent a great deal of time watching over: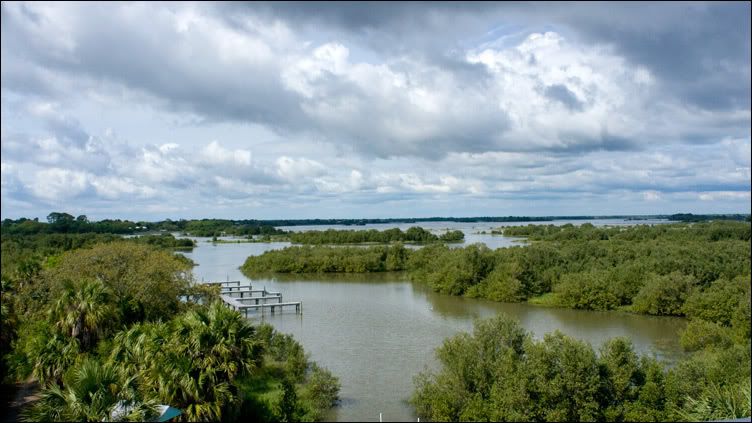 If I looked to the right, I saw this. That's the Gulf of Mexico in the distance to the right.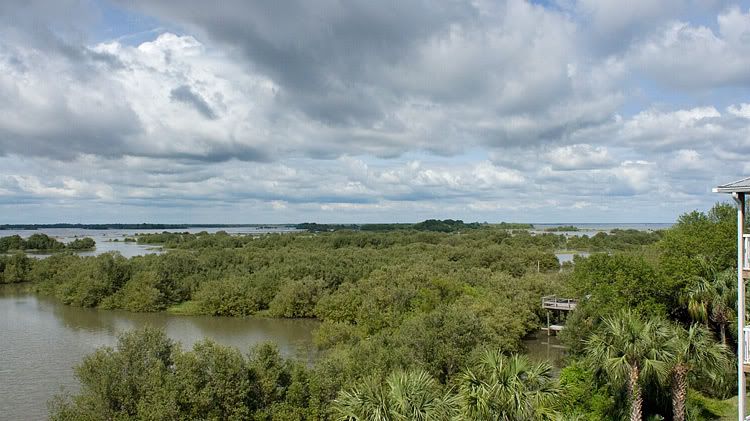 One day I went for a walk around town, which started me at the small city park across the street from the condo. It was a beautiful day and there were many people there, and lots of kids enjoying the beach. This little girl was dressed far better than I was and seemed to be having a good time: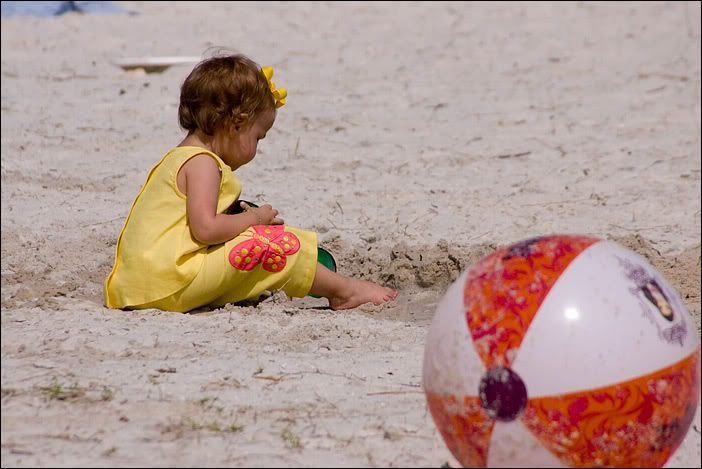 Meanwhile, this boy enjoyed the (somewhat minimal at the time) surf.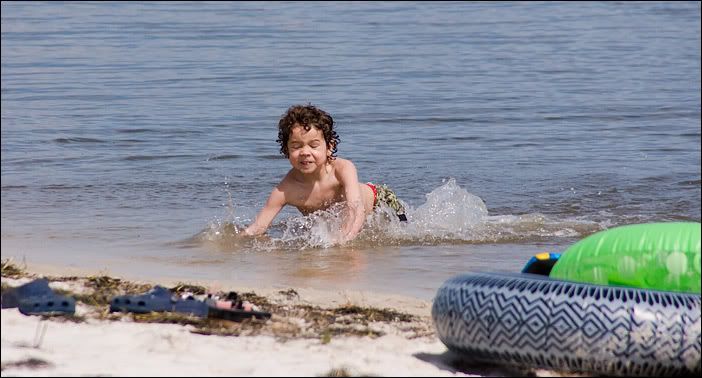 I walked along Dock Street and then crossed the canal to walk back on the other side. Needless to say, the birds are everywhere. I could just hear the pelicans say
Look! The fishing tour is back!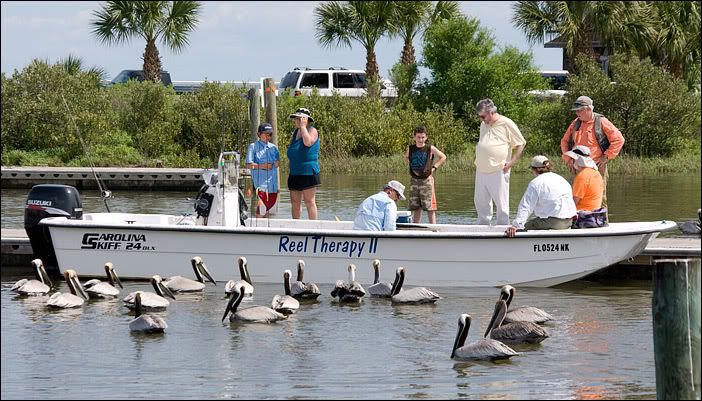 When I got back to the condo property, I went for a walk along the trail they have there that borders the inlet. The needle cactus was flowering.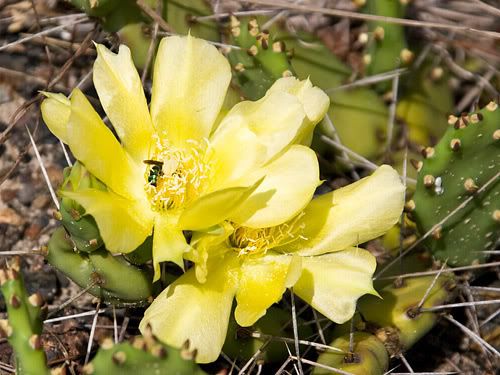 They have boat slips and a fish-cleaning station available there. I've never seen any boats there, nor anyone cleaning fish, but the pelicans love it! Here's a photo I took from my balcony one day: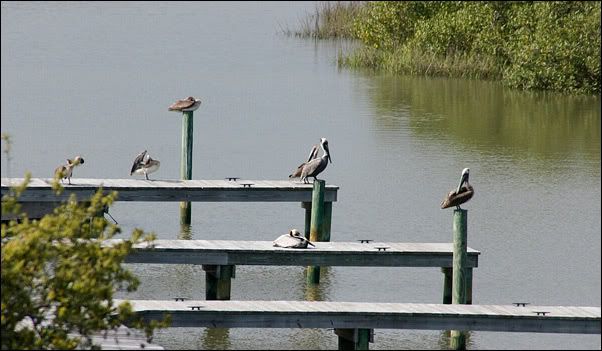 Later I walked down and this juvenile pelican was still resting there.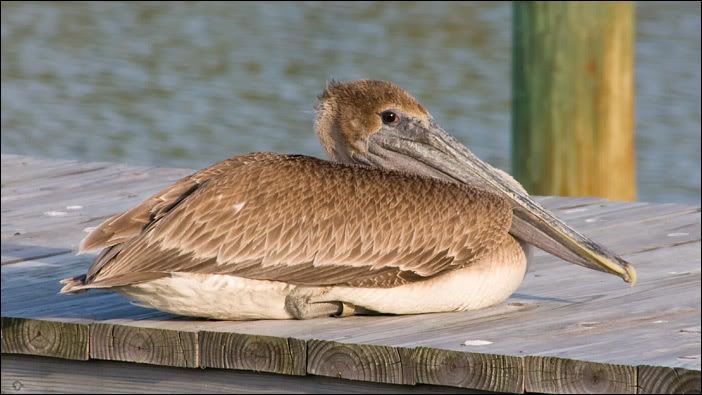 On my last full day in the area I drove over to Manatee Springs state park, where I have often camped. I walked along the boardwalk near the springs. This red-bellied woodpecker was having quite a time flitting from tree to tree.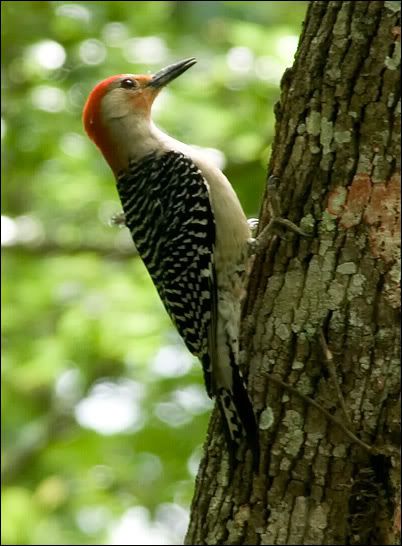 This was a wonderful trip. More photos from the area and from my kayaking hither and thither on the backwaters can be found at
Paddle Tales
.