I'd been wanting to return to this town ever since I took a daytrip here while camping nearby. There was a bit of a scheduling glitch with my reservations and I ended up in a condo rather than the cottage I had reserved. As I drove from the occupied cottage to the condo, I had my doubts about how well it would work out but in fact it was fantastic. Both the cottage and the condos are managed by
Nature's Landing
. That website shows better photos of the lay of the land around the buildings than I could get. I was in a room on the first floor, directly over the pool, with a perfect view of the channel right in front of the property. (I have already made my reservations for a return visit, next time on a higher floor. When it comes to this particular property, I am a condo convert, I guess.)
I was invited to a "Low Country Boil" scheduled for the day after I got there. It was held in the park, which is right across the street from the condos, and of course situated on the Gulf. It sounded like fun, and the tide was too far out to easily launch the kayak, so I planned to go to the boil. In the meantime, I walked along the inlet and watched the birds fishing in the very shallow low-tide water.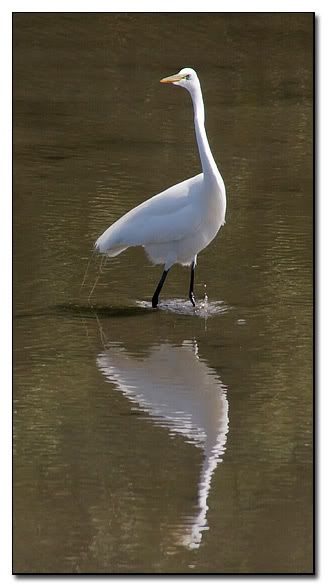 The low-country boil was great! Fresh clams steamed open and poured over corn on the cob, potatoes, and sausage.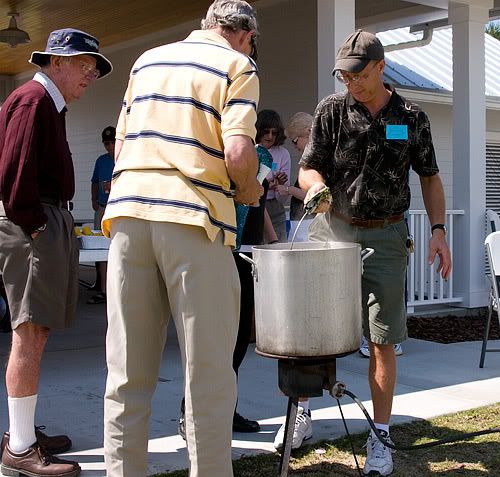 That's JD, property manager
extraordinaire
(I assume property manager is the correct term?) lifting the steaming clams.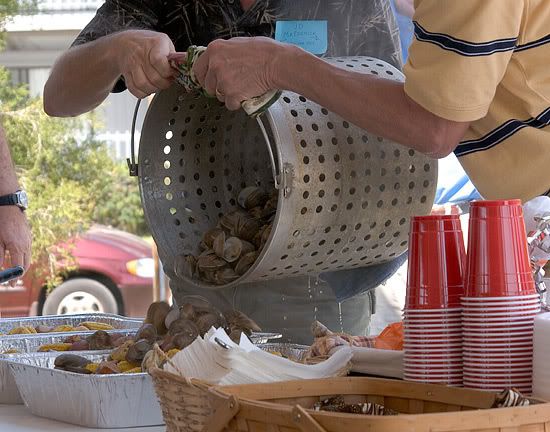 The clams are open!
Cedar Key is a very cool little town. Many of the locals get around in golf carts. Here's one you often see--a very sporty cart with a comfortable passenger (the driver was nearby at the boil when I took this).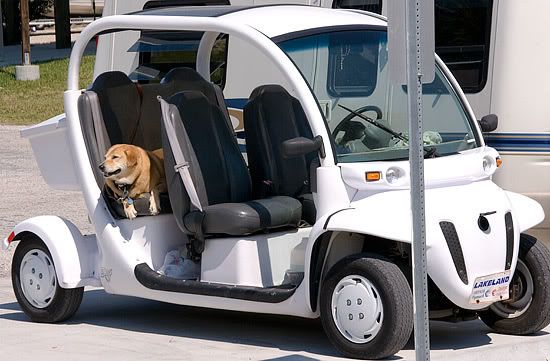 The gulls were also interested in the clams, and are regular daily visitors to the park.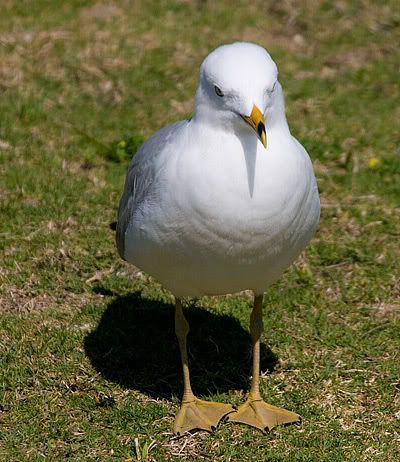 By the time the tide had come in sufficiently to get out in the kayak, it had become too windy. So I decided to stroll around the town to walk off all those clams. This egret must have also been walking off a large meal...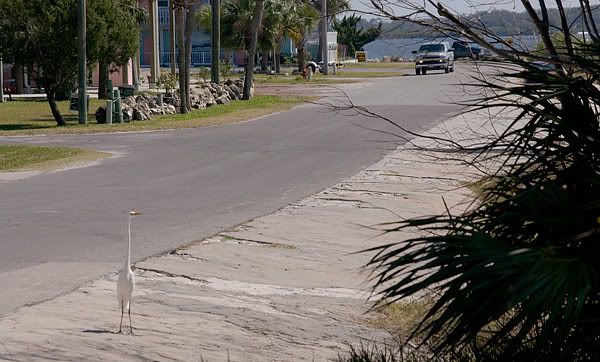 I went back to the condo to read for a while on my balcony before dinner, watching all the pelicans and gulls and egrets (and an osprey) fly by at eye level. In fact, I noticed just
how many
pelicans fly by--I estimated from 1-3 pelicans every five minutes. I didn't get that much reading done, I preferred watching the birds. Here's one that passed by me as I sat there.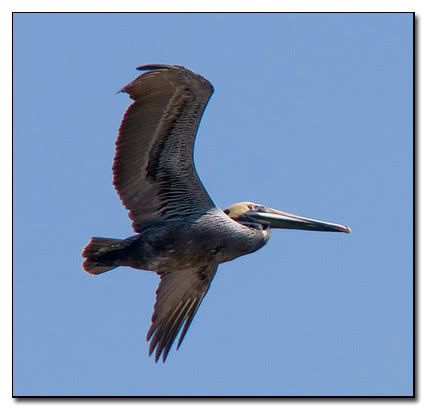 One of my favorite restaurants, a very short walk from Nature's Landing, is Seabreeze. It has a large dining room right over the Gulf and a full menu. After dinner (stuffed shrimp) I walked some more near the water and then circled back on the other side of a channel to return to the condo. The restaurant was looking picturesque from this perspective. The Gulf is on the other side.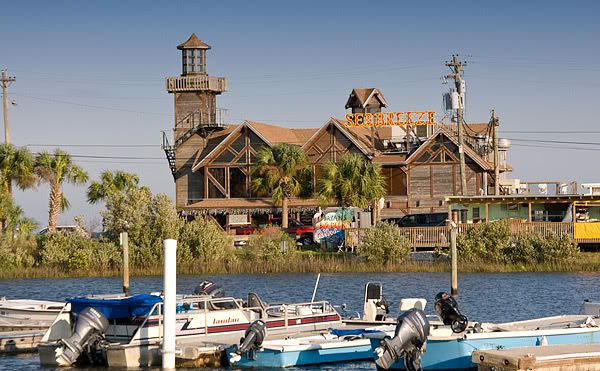 There is a walkway at the condo property that is adjacent to the inlet and provides access to some docks and a fish-cleaning station. Beyond that it continues through the mangroves to more open water. I walked out there as the sun was setting. Here's the view looking back toward the condo property (you can see the roof of Building C just over the trees on the left).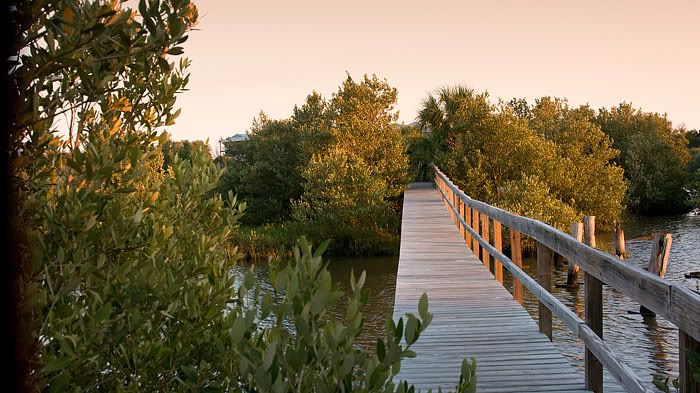 I'm looking forward to my next stay there. This is also a perfect paddling destination, and photos and more info on that can be found on
Paddle Tales
.