My friend Abby recently posted photos of a trip she took to Birdsong, and it reminded me that I had not been there for a while (since November 2006, actually). Yesterday was a warm sunny day so I headed out there.
I first walked on the trail that circles Farm Pond. This gator was sunning along the edge of the pond.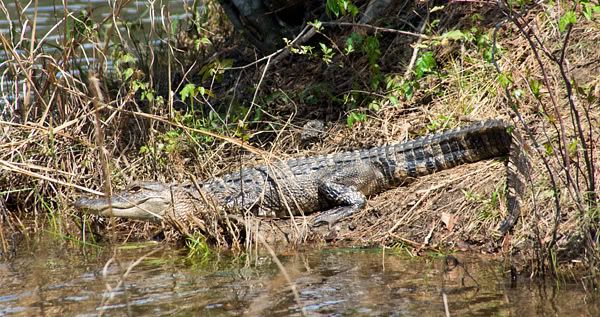 I walked over to Big Bay Swamp. Last time I was here we were in a drought and there was very little water anywhere. Now there's a lot of water! This swamp looks so primitive.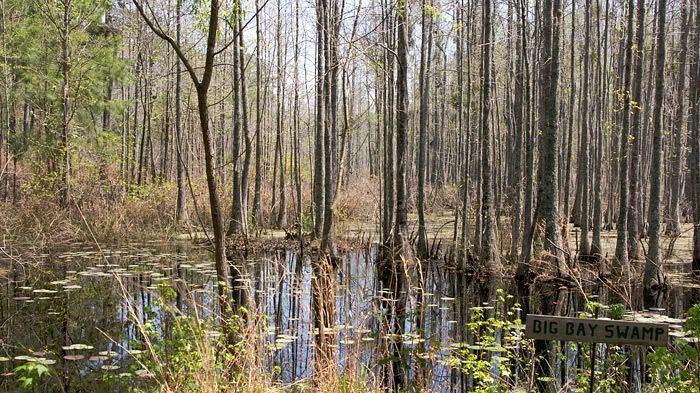 This place lives up to its name, and since they had just done a burn in part of it, the birds were really out and about. Lovely to listen to, difficult to photograph from the trails!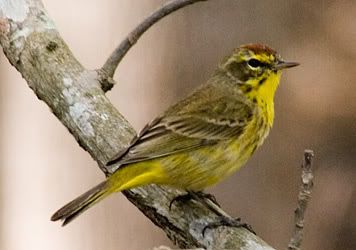 The trees are flowering and everything is greening up so nicely.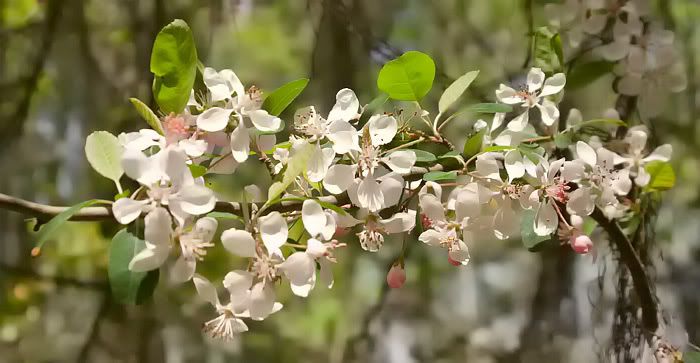 ---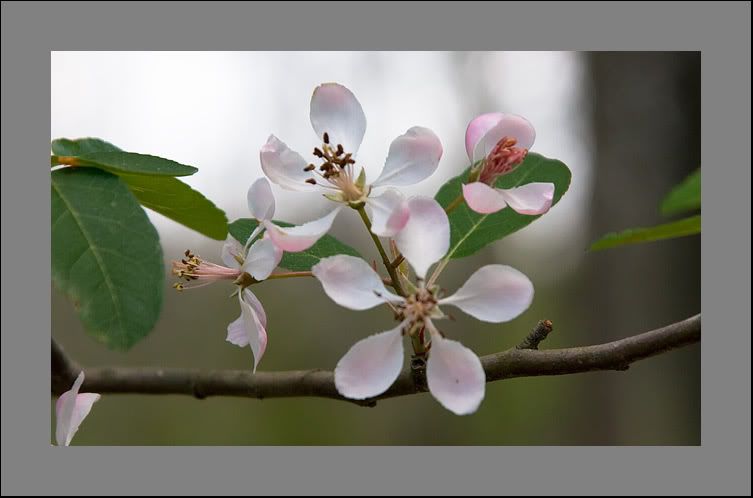 I walked to the Listening Place, which is a lovely building overlooking more swampland. I lingered there awhile and then headed back to the entrance. On the way back I passed the only other people I had seen on the property all day, despite this being such a gorgeous Saturday.
The house at the entrance has a "bird window"--a large clean window that looks out on an area designed for the birds--there are feeders spread around, both manufactured ones and natural ones (seed spread over a tree stump, etc.). There is a large bathing area for the birds with a misting device at the top that constantly sprays a fine mist of water over the bath. Along the bottom of the window is a gutter that is kept full of food--this window is coated with something that allows us to see out but the birds can't see in very well, so they will come to feed only inches away. While I was there most of the occupants were redwing blackbirds, this one at the edge of the bathing area: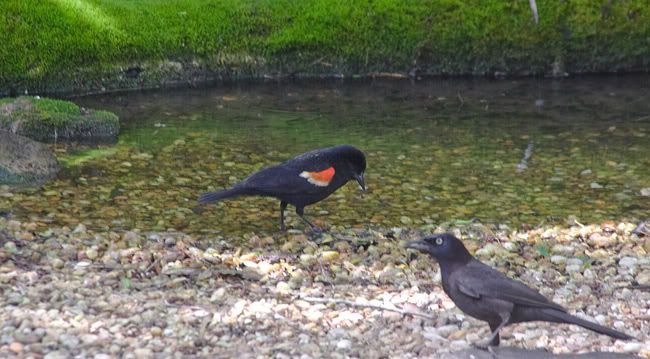 And others looking for food on the ground.
I'm not sure how visible we are to the birds outside--this cardinal did seem to be looking right at me.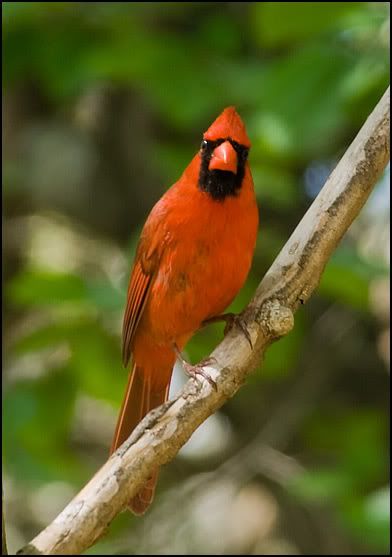 Meanwhile, this one was busy splashing in the tub.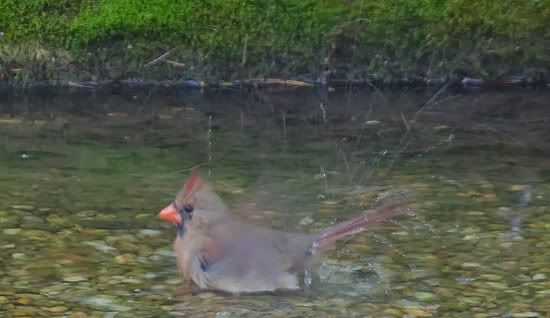 Birdsong is a little out of the way but well worth a visit if you are in the area.