I was camping at Manatee Springs State Park near Chiefland and decided to take a day trip down to Cedar Key, an area I have long wanted to visit. I knew that one day wasn't going to suffice, but this would give me a chance to suss out the accommodation options for a longer stay.
I had lunch at Tony's Seafood Restaurant (very good!) and wandered the shops, picking up a few Christmas gifts along the way. This shiny tiled statue and mural are between shops near Tony's. Behind the wall is a large pink tiled fish statue.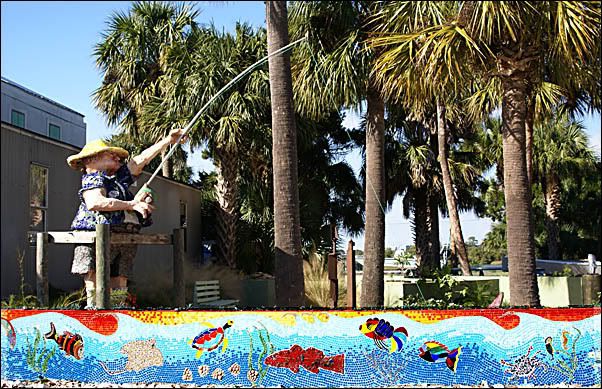 Then I walked across the canal to the various shops and restaurants and lodging on the Gulf. I decided it would be appropriate to have a piece of key lime pie, so I went into a place that had a back deck looking over the water (called "Ann's Other Place"). I should mention that we are having unseasonably warm and wonderful weather with temps in the 80's with soft breezes, so it was a joy to sit out on the deck and have my pie. Here's what it looked like--the arrow points to where I was sitting. The small arrow on the right points to the kayakers that are mentioned further along in this post.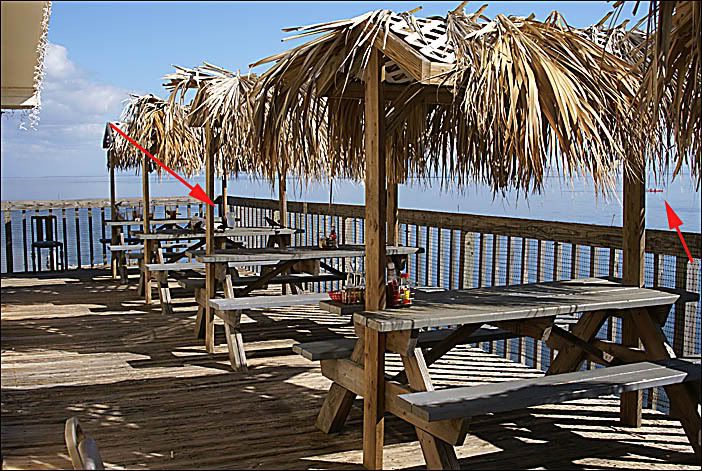 So while I am sitting there sipping on water and waiting for my pie, with my camera beside me, two dolphins go swimming by in the near distance!
Very
cool. First they passed from right to left

and then circled around and headed back to the right.

With a bit of over-cropping and over-enlarging, I discovered that the face of one could be made out in one photo.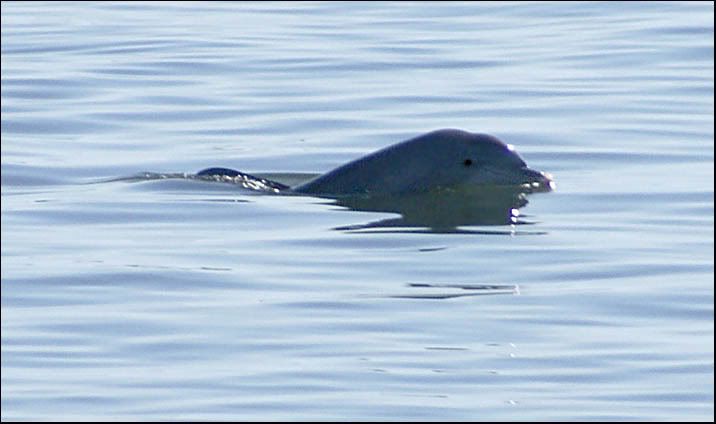 Shortly after the dolphins left I saw these kayakers go by, probably heading to a nearby island that is a national wildlife refuge.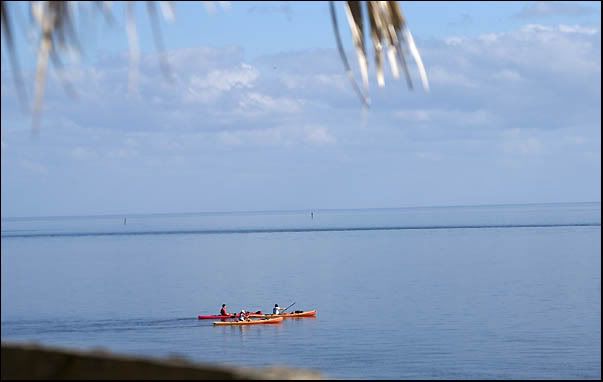 I lingered at Ann's for a while enjoying the view.
While I was walking along the road next to the Gulf checking out motels and inns for a future stay, I spotted this dilapidated boathouse/fishing shed, which looked somewhat picturesque. As I tend to do, I decided to make it (almost) black-and-white for posting here.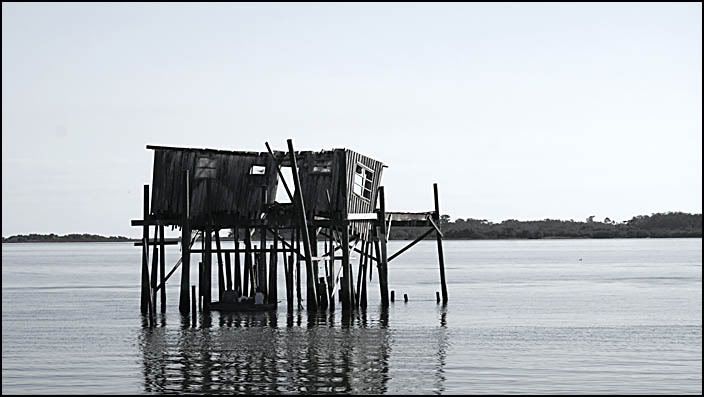 I hope to get back to Cedar Key again after the holidays to spend more time getting to know the area.