As often happens when one lives in a rural area, the power went out tonight for well over an hour. As I was sitting at the dining room table having my dinner by candlelight and reading a magazine (by that candlelight), it occurred to me that the candles were very pretty just glowing away on the table. So off I go to get the camera.
Here's my view while I have dinner: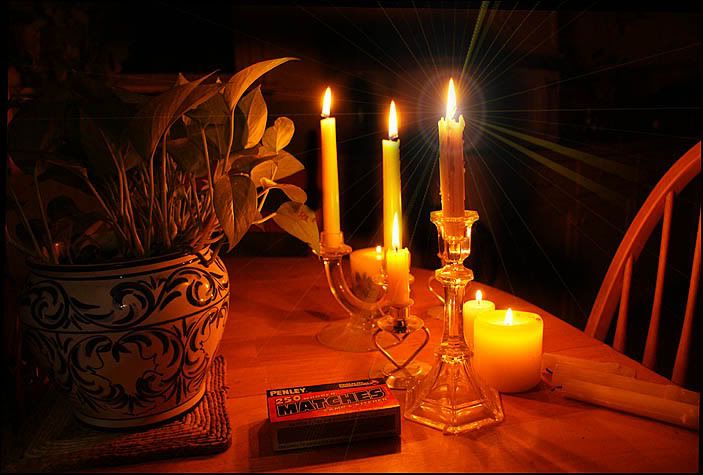 And a slightly closer view of two candles.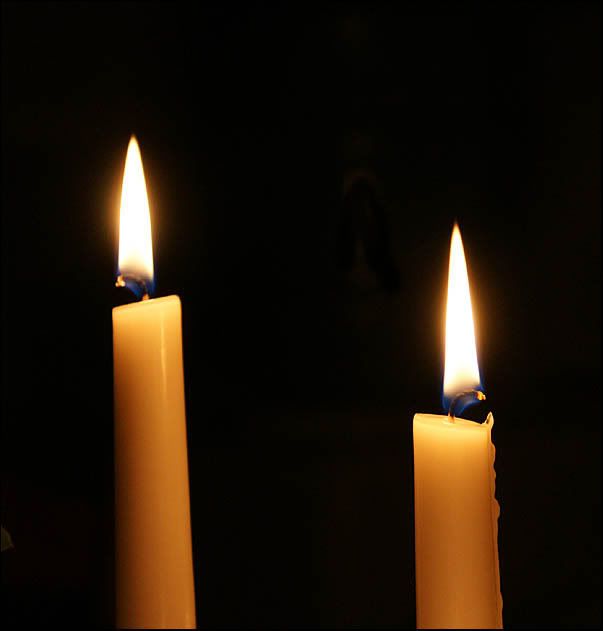 And then the lights came on. One dog is presently freaked out by all this but no harm done. Just all part of living in the country.