We went back out to our property on the Withlacoochee yesterday to hang out on the deck and quaff a few cool drinks. The view of the river is now a view of water hyacinths almost as far as one can see in either direction.

While we were sitting on the deck quaffing, a butterfly came flittering by and landed on DH's hand.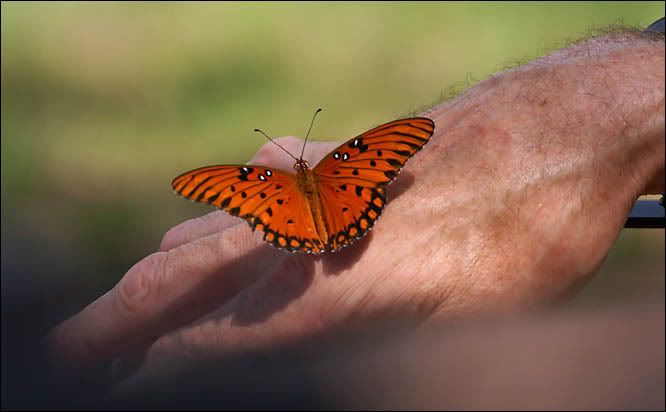 It then moved over to his arm, apparently liking that better.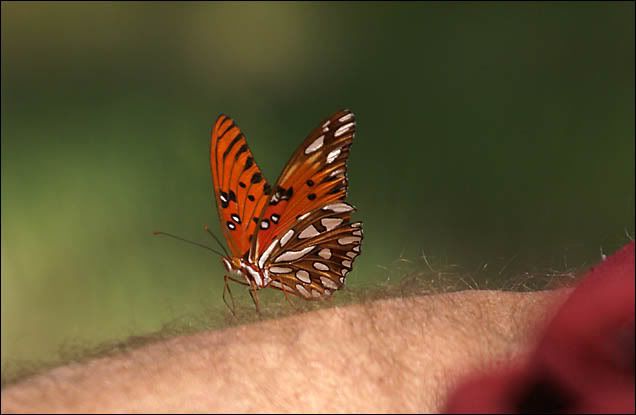 Maybe it was just thanking him for putting in all those lantana plants out there, which butterflies really like.