I decided to take a drive out to the NWR to see what was going on. BAD decision.
REALLY
bad decision. It seems that because of the drought conditions or heat or some other cause, the sand fleas or black flies or whatever the heck they are are out in huge swarms! And they bite! I was wearing the usual summer garb of shorts and a tank top and at the Gulf end of the road I could not even walk around the pond (which was, of course, bone-dry). There was a super photo opportunity of the sky and water that would have required changing lenses. Stopping forward movement resulted in about two dozen of the biting flies landing on my legs alone...
not good
.
So I got back in the car (which was of course covered with love bugs, the bane of motorists this time of year in this area), and drove out. I discovered that there were fewer fleas/flies as I got farther from the Gulf, and I was able to get three scenic photos without undue loss of blood.
I believe these trees lost their leaves in a controlled burn. I could be wrong but I'm not sure otherwise why they are so bare at this time of year.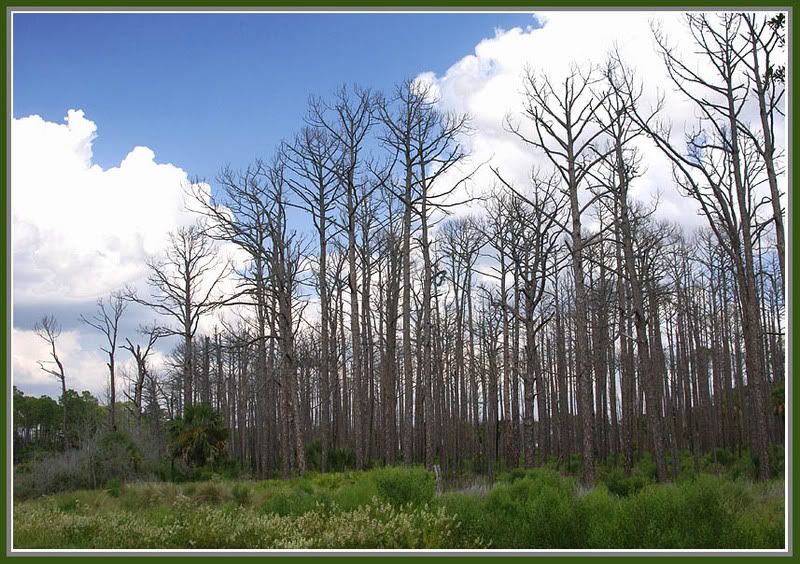 I stopped at one of the pools next to the road and took this one.
In that same pool I got a photo that I prefer as a black-and-white.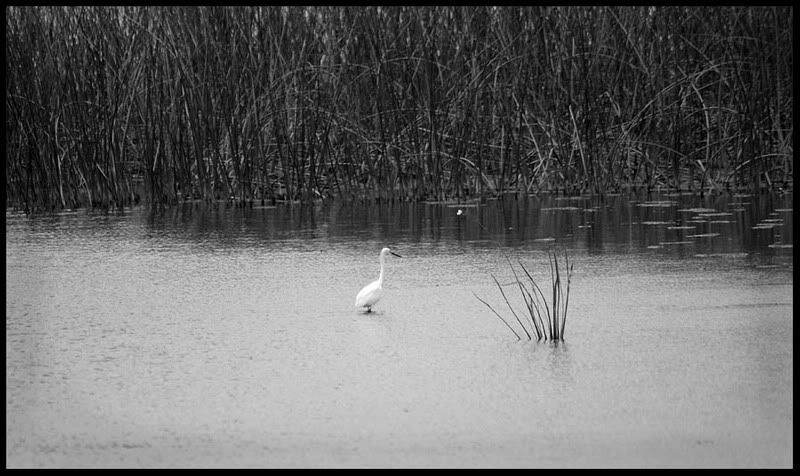 Now I know why there weren't any cars at the visitor center or lighthouse...