We went out to our little-piece-of-heaven property on the Withlacoochee River yesterday to do some much-needed mowing. We hadn't been out there for several weeks--this is not the time of year in Florida to enjoy sitting on a deck overlooking a river. It's just too hot (we hit 100 degrees yesterday) (mowing was a joy...). So our visits over the summer are strictly in and out for maintenance.
The drought has kept the river level very low and there is essentially no current. About a quarter-mile downriver from our place is a natural dam made of fallen tree limbs and other debris that has gathered over the years. Normally the river flows over all this stuff, but it's too low right now.
The water hyacinths have taken over the river from that dam area to our property. I'm sure that in another month they will have taken over more river. Of course I walked down to the river from our access with the camera to document how bizarre this looks: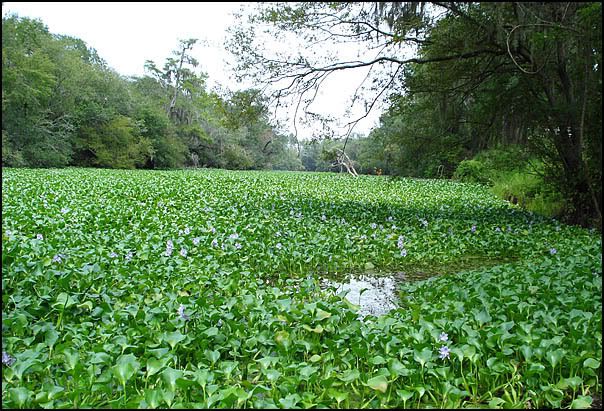 For comparison, here is how the river looked last December from nearly the same vantage point: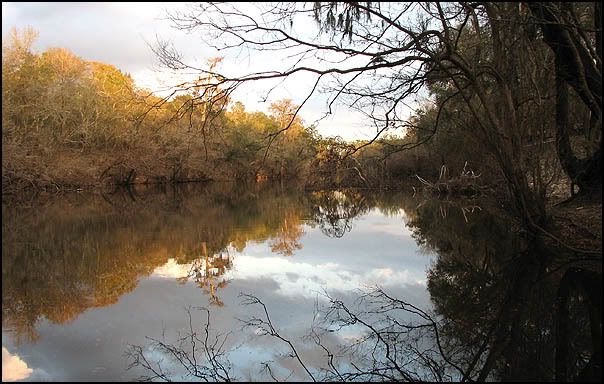 Frankly, I thought it looked really pretty, but I'm sure this is a bad thing on a lot of levels. When the water level rises sufficiently, all those plants will flow merrily downstream. I wonder where they will all end up?