I stayed a couple of nights at the C
ape San Blas Inn
, located on St. Joseph Bay across a channel from Pig Island. This is a very nice inn run by a very friendly innkeeper who is knowledgeable about the area and helpful to his guests. My room overlooked the bay.
There is a deck up by the house and a dock that extends into the water. Here is the view from the deck.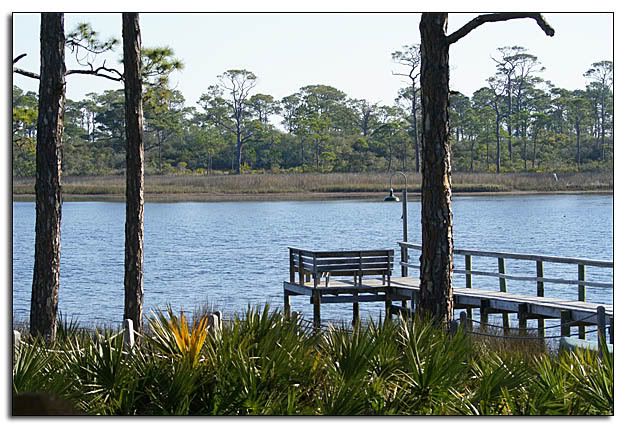 There are grapefruit trees producing fruit and several flowering plants around the inn, including a hibiscus.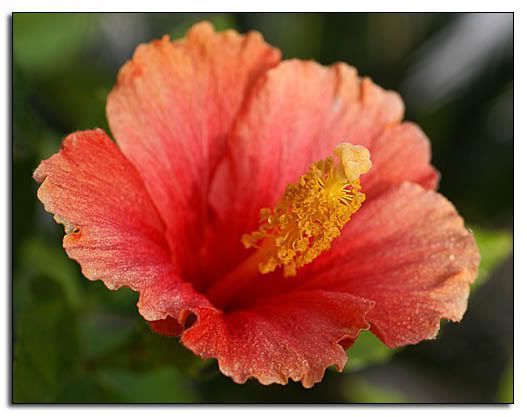 You can walk across the street and along a passageway between houses and be at the Gulf of Mexico as well. St. Joseph Peninsula State Park is about 3 miles down the road. The town of Port St. Joe is 15 miles away. (There is a wonderful restaurant there called Sunset Coastal Grill that I highly recommend for dinner. It is located on the Gulf side right at the water; if you get there early enough you can get a table by the window and watch the sun set over the water. The food is excellent as well.)
I went to the state park twice on this trip. I had camped there before so I was familiar with it and wanted to visit the beach there (voted Best Beach in America back in 2002) and walk the trails. First stop was the beach, where I sat on the sand and watched the surf and the sandpipers for awhile. I had my camera with me (of course) and when this sandpiper walked right in front of me I took this picture.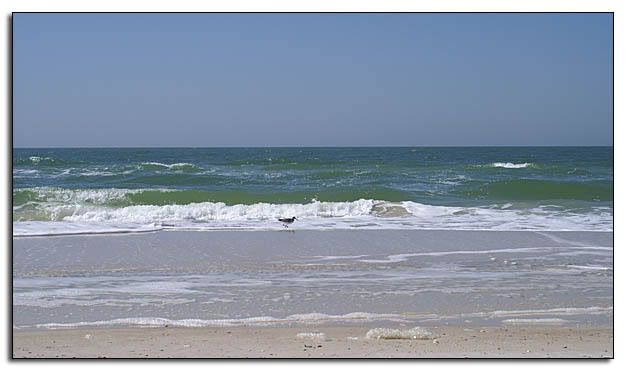 There are many natural sand dunes along this beach.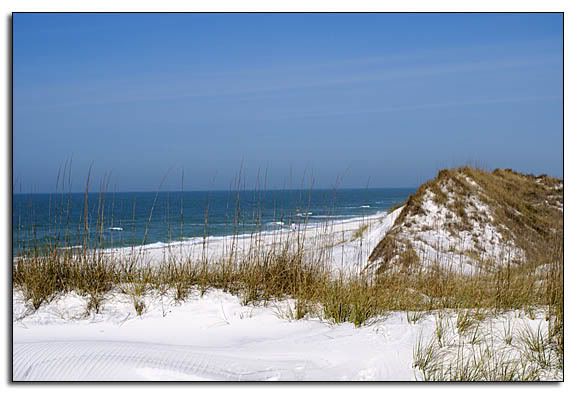 This shell was resting in its little depression in the sand so I took a photo of it to use as computer wallpaper--here's a small version: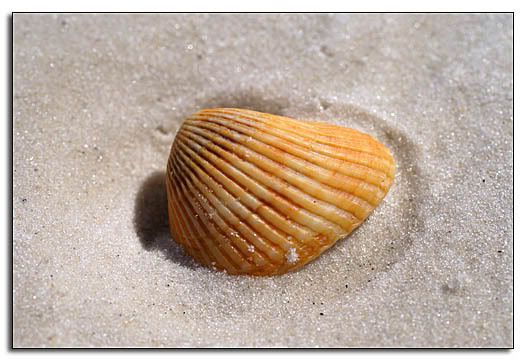 I enjoyed walking the trail and was pleased to encounter a deer—I haven't gotten a deer photo for a while.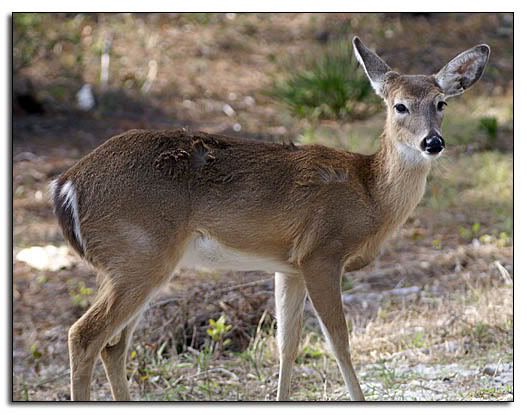 I enjoyed my stay there. On the way home I stopped at St. Marks NWR since it was on the way. This pair of blue winged teals were enjoying the sunny day.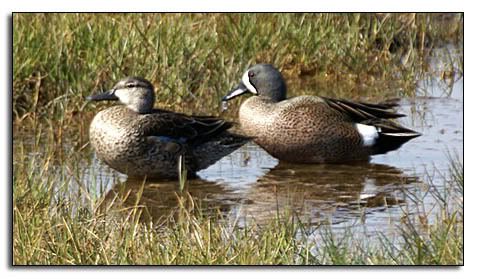 It was a good trip.