We (husband and I) decided to brave the cold (for Florida) and overcast skies and head out to investigate Hickory Mound WMA near Perry.
I imagine this is a wonderful place to go on a warm sunny day. It was a tad dismal today, but I'm still glad we got to see it. And it was of course another opportunity to use the new 500mm zoom lens. (I wonder if any sunny days will present themselves for such an opportunity?)
There were a lot of grebes in the waterways on either side of the road. I think these guys are so cute!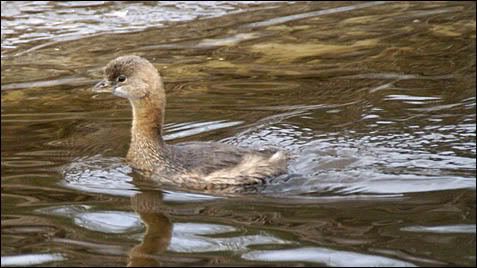 It was very cold today (by Florida standards; with a brisk wind, it felt like about 45 degrees). This egret huddled in a tree.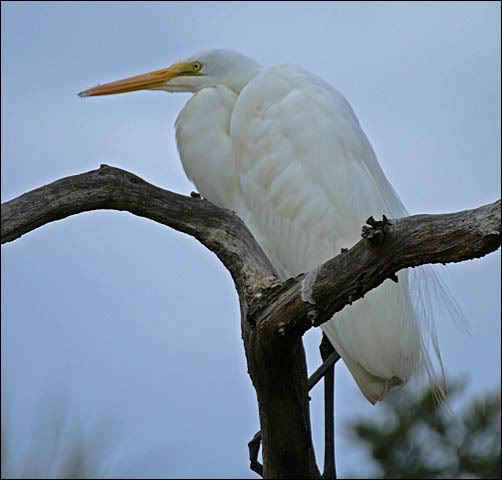 This was a popular place and time for great blue herons. This one was fishing along the edges of a tidal pool.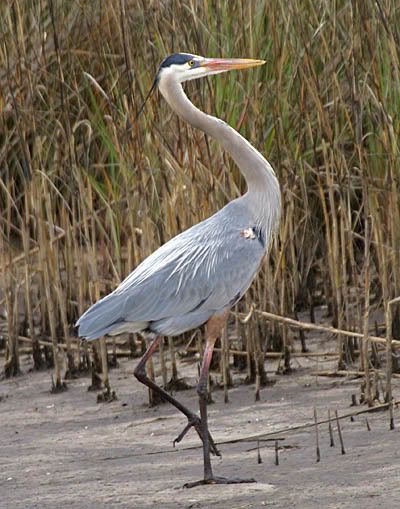 The brochure said there were many different birds and ducks here. Perhaps it was the coldness of the day or the lack of sunshine, but our duck viewing was limited to grebes and mergansers. After scaring away many mergansers on many attempts to photograph them, I was able to get this one.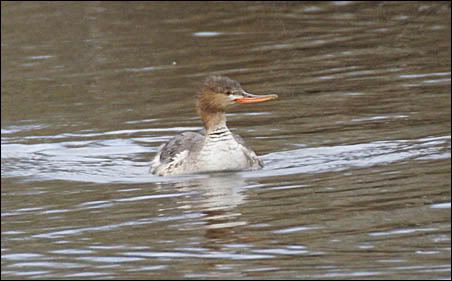 On the way out we passed another great blue heron who was fairly near the roadway. I decided to focus mostly on the head and neck of this one. These birds are so wonderfully primitive looking.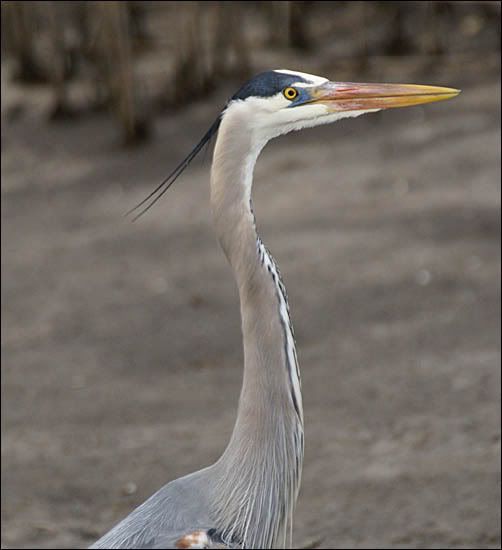 This is a neat place but I'm fairly certain it would be far more impressive on a warm and sunny day. We'll try it again in a couple of months!