I decided to go to the Tallahassee Museum of Natural History and Science (which used to be called simply the "Tallahassee Junior Museum" and for which I am utterly puzzled about the "museum" part of the name, never mind why it was previously only a "junior" museum, but I digress) to see their new guest exhibit of macaques. Here's one of them.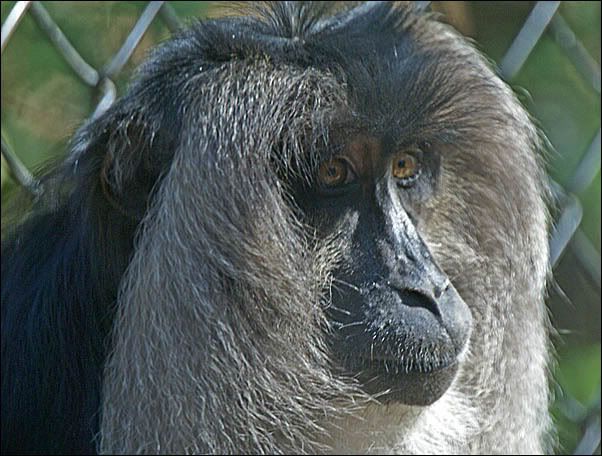 It's a nice place, filled with assorted animals in natural, if spatially limited, environments. I was also interested in seeing the waterfowl exhibit, which purportedly had wood ducks. It turned out that the waterfowl environment was roughly the size of the largest puddle in my driveway (due, no doubt, to our dry summer), and thus there were no waterfowl to be seen. But it was fun to tour the rest of the place.
This red wolf was looking magnificent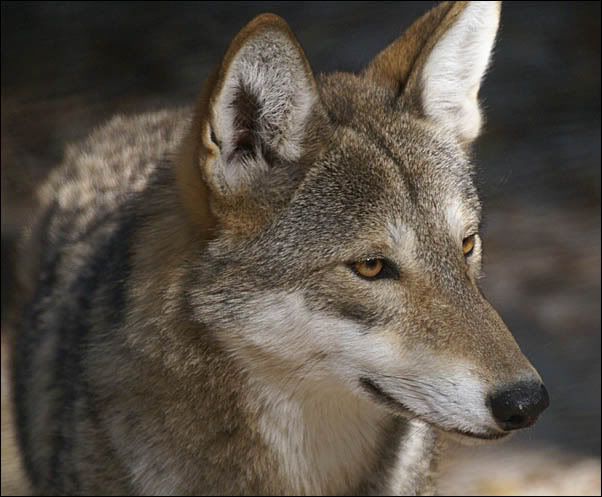 and they had Florida panthers there as well.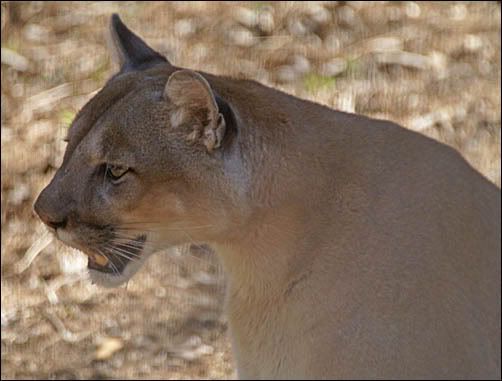 The only other place I have seen white squirrels was at Ochlocknee River State Park—perhaps this one was brought in from there.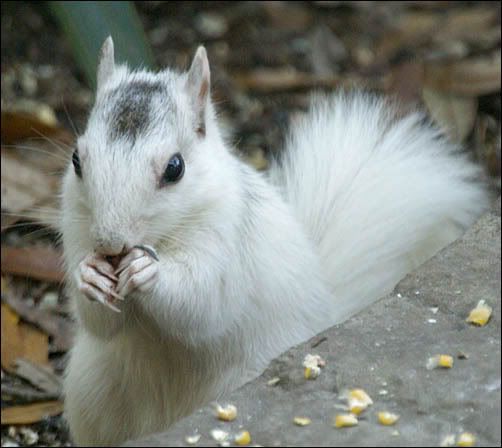 Finally, I spotted this red fox snoozing in a tree, looking very cute.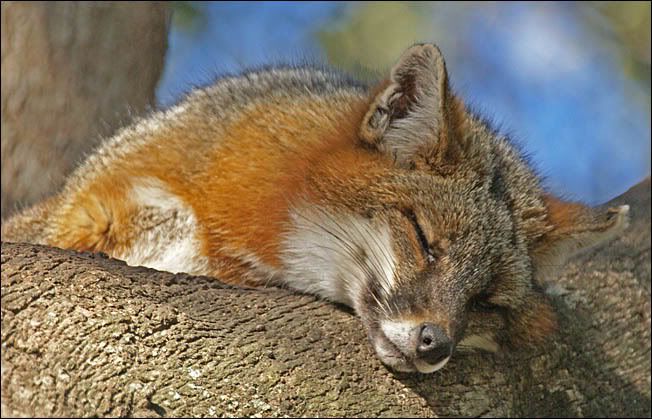 It's a nice place. I wish Tallahassee had more wildlife or other animal exhibits like this, as you might expect from a capital city.