It's a pretty day, the cold weather is letting up some, so I decided to take the camera out and 
wander around the yard to see what I could see.
This bird was eating out of the feeder we recently bought at Birdsong Nature Center, which
does a good job of confounding squirrels.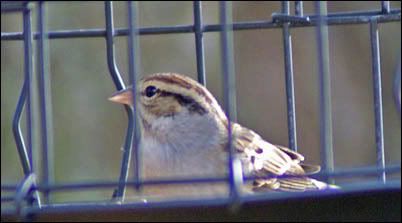 The red-shouldered hawk that has shown up in this blog before was in a tree at the edge of the
front yard. Doesn't look like it really appreciates me scaring away potential meals... Kinda glaring at me...
On my way back to the house, I saw this squirrel watching me.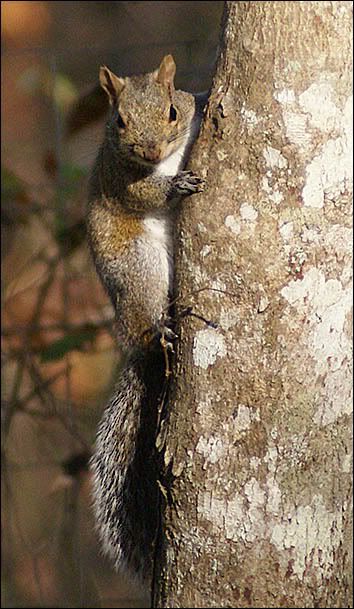 I like living in the country.