We took a drive over to the St. Marks NWR to meet up with some friends at the Monarch (butterfly) Festival. It was a beautiful day, sunny and cloudless, though quite breezy.
We started with the various displays and vendors near the visitors center. We bought a shrimp plant and cigar plant (both attract both butterflies and hummingbirds) from Purple Martin Nurseries, who were there selling plants.
We joined Wilma and Jim at the lighthouse down by the Gulf and walked along the path. This is the time that the monarch butterflies arrive there on their way to Mexico, and they were there in great numbers!
Several of the butterflies were tagged. I got this picture of one of the tagged ones: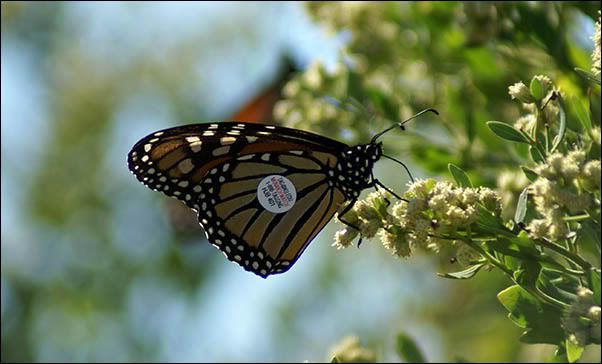 I enlarged the tag area to make it readable--
They were all over the goldenrod and other flowering shrubs that line the path, which follows the Gulf shoreline.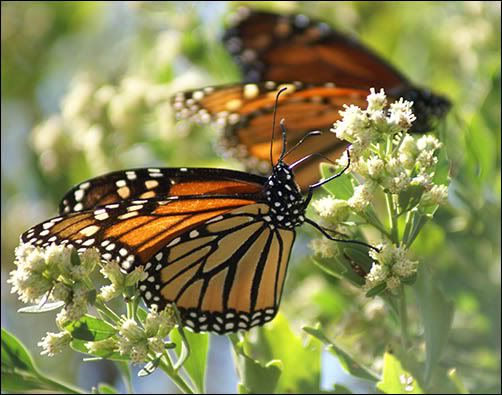 --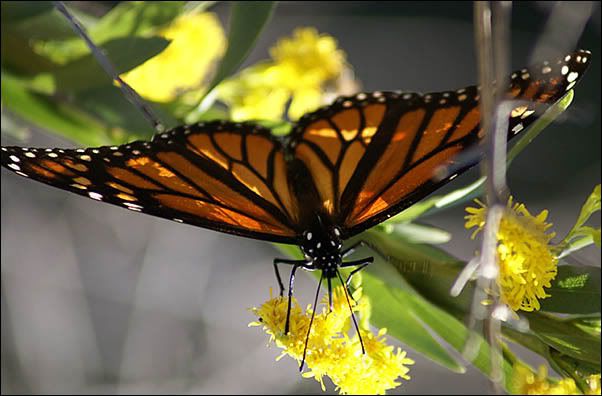 There weren't as many pelicans as I usually see there, though they could be seen out in the Gulf diving for food. A dolphin was also spotted playing in the waves (which were somewhat choppy fom the wind).
This great blue heron was looking chilly in the wind.