I have an overflow of photos from my recent paddling trip to North Carolina (the others are on the
Paddle Tales
blog).
The horses at the
Southern Cross Guest Ranch
are all very photogenic and seem happy to pose for you. This black and white beauty came right up to me as I was wandering around the pasture.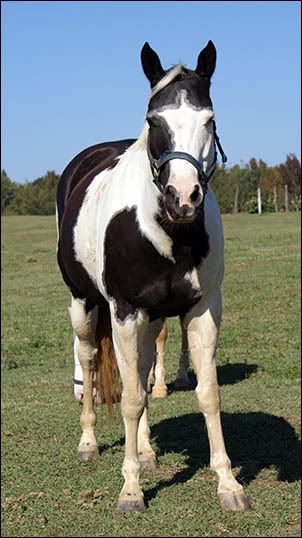 They have several ducks and geese in a large pond in the pasture, which is some distance from the guest house and the owners' house. This Canada goose, though, is somewhat spoiled by getting handouts from the owner at his house, and was hanging out up there this morning.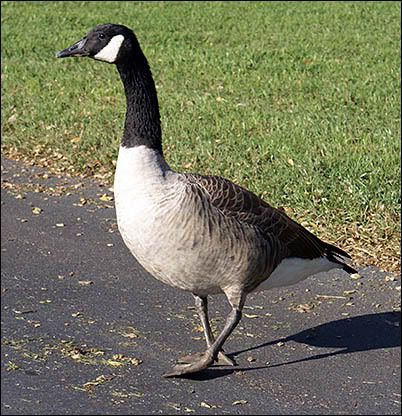 These horses made a nice pastoral scene as they grazed in amongst the trees.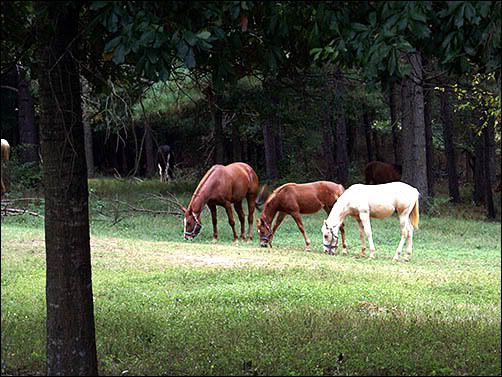 And the fall color!  I hit the timing just right.  Here are a few more pictures taken while paddling.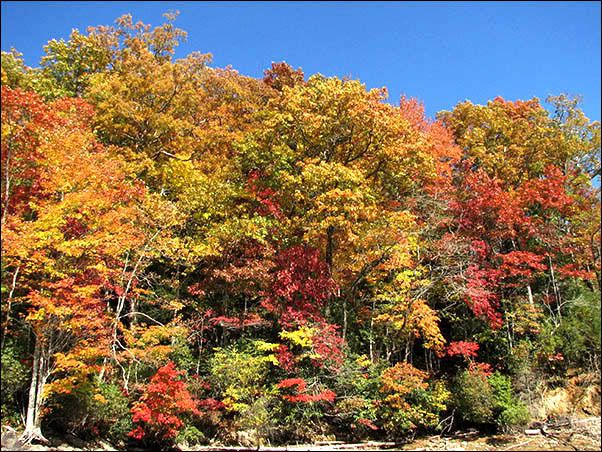 --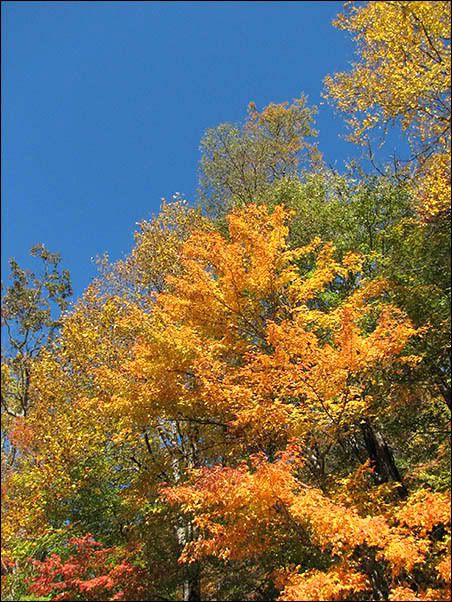 --